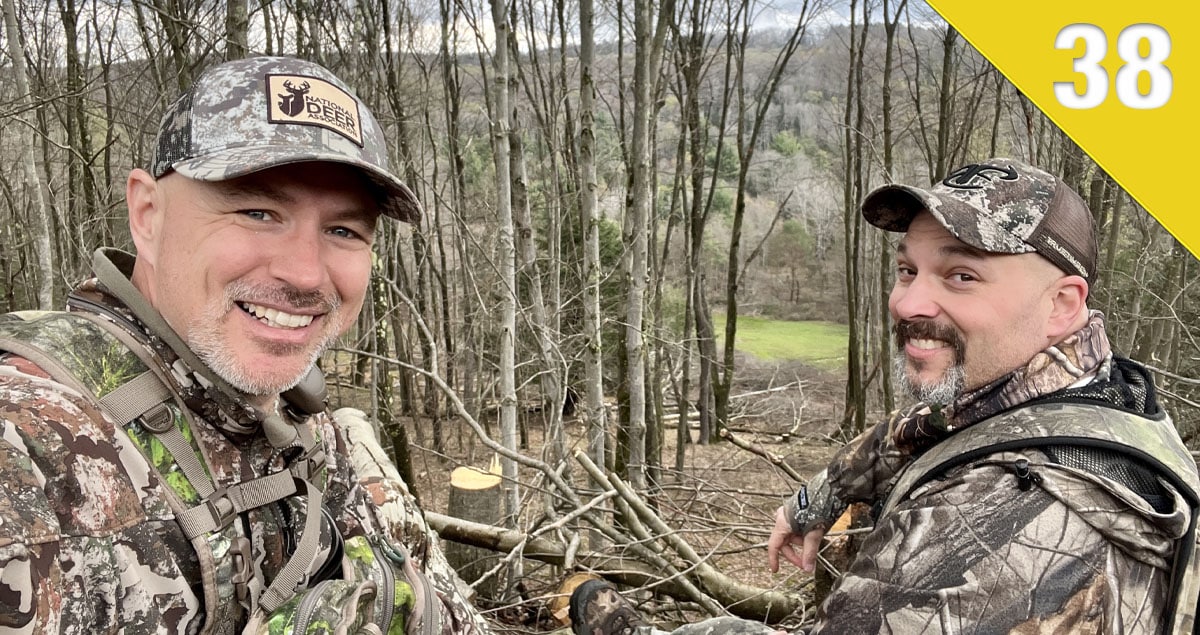 It's hard to believe that the 2022 fall hunting season has come to an end. We spend so many months preparing and thinking about the coming season that the few months of hunting we have seems to flash by in the blink of an eye. In this episode, Nick and The Doctor recap their seasons and share stories of filled tags and missed opportunities. More than just telling hunting stories, the guys share what they felt went well, and what could have gone better during the season. They also share their B-Team stories with one involving physical pain and another about getting caught with your pants down, literally!
Remember, the next episode is an Ask NDA Anything episode so please get your questions in by emailing nick@deerassociation.com. Please note that we will skip a week for the holidays and the next Coffee and Deer podcast will post on January 4.
Listen Now
Important Links
Show sponsor: Black Rifle Coffee Company
Follow Nick Pinizzotto on Instagram
Follow Mike Groman on Instagram
Music by Bensound
Subscribe to the Podcast on:
About the National Deer Association
The National Deer Association (NDA) is a non-profit deer conservation group that works to ensure the future of wild deer, wildlife habitat and hunting. Thank you for subscribing to our podcast!
Support NDA's mission by becoming a member today.
NDA has the highest ranking from Charity Navigator, an independent group that monitors non-profits for financial efficiency and effectiveness.
Learn more about deer and deer hunting in our weekly, free e-newsletter.
Follow us on our other channels: Facebook | Instagram | Twitter | YouTube