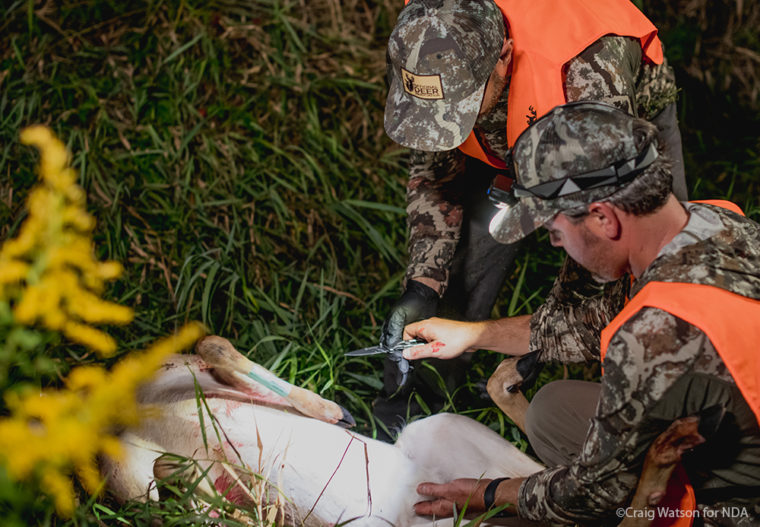 Like many of us, I started hunting at a young age wearing mismatched, hand-me-down camo and worn-out gear that was older than I was. My hunting journey has evolved over the years, but when I entered the workforce and put a little money in my pocket, I decided to start from scratch and begin rebuilding my deer-hunting equipment. My bow and rifle were still reliable, and a beginner will undoubtedly need to start with something to hunt with, but dependable gear is something every hunter needs.
I kept a mental inventory of what I relied on the most and what was lacking in the field so I could make an educated decision when it was time to spend a little cash. Everyone is different in what they need or want, but I chose to keep it simple and start with the basics to build a strong foundation. Based on my personal experiences, here are the top 5 items I worked into my Bass Pro Shops budget.
Good Boots, Good Socks
Keeping your feet warm and dry is paramount in ensuring a long, comfortable and hopefully successful hunt. Whether you are sitting in a stand for hours or spot-and-stalk hunting over long distances, boots and socks are things you should never jump the gun on. A cheap pair of boots may seem appealing at first, but you will spend more in the long run replacing those boots every couple of years than you will upfront for a high-quality pair. For a good pair of quality hunting boots, check out these options from Lacrosse.
A good pair of moisture wicking socks will make a world of difference when it comes to temperature control and blisters. Be sure to do your research and look for boots and socks that are suited for your climate, hunting style and comfort.
Headlamp
Without a doubt, hands-free is king when it comes to flashlights. Too many times I've fumbled with my flashlight or held it in my mouth as I attempt to navigate in the dark. A simple headlamp is incredibly convenient while field-dressing or skinning a deer in low-light conditions, and I often use it around the house when working on home improvement projects. You can get a decent headlamp for a low cost at just about any department or sporting goods store, and this is one piece of equipment that will always be in my pack. 
Safety Harness
Safety should always be top priority when handling weapons or heading out to the woods for a hunt. Believe it or not, hunting is one of the safest activities you can participate in. If you choose to hunt in a stand, I encourage all hunters to always wear a safety harness, regardless of the type of stand you are in. There is a significant level of relief knowing that whatever happens, I am protected in case something malfunctions. Don't be a statistic, use common sense, and strap-in every time you leave the ground. I promise you won't regret it.
We recommend a good Hunter Safety System harness.
A Sharp Knife
There are few things more dangerous in hunting than trying to clean or process a deer with a dull knife. This is another crucial piece of equipment that I believe should be selected carefully. It is worth every penny to buy a knife that you know is sharp, durable, and reliable.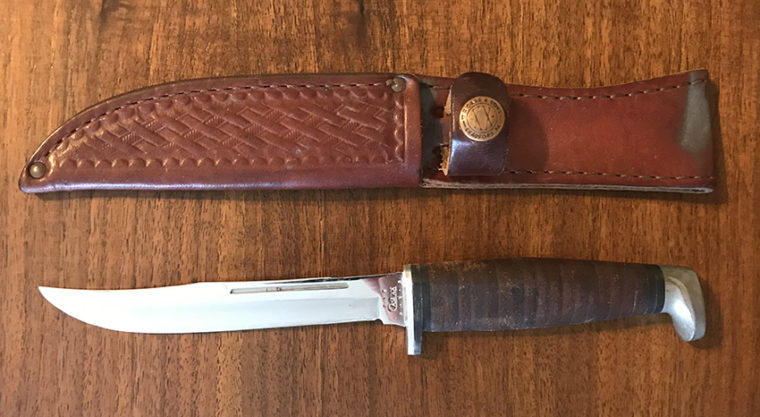 When I first started hunting, my dad bought me a nice skinning knife for Christmas and taught me how to safely use and care for it. Nearly 20 years later, I still use the same knife to skin the vast majority of my deer. That's my knife in the photo above. I always make sure to clean it well after each use and sharpen it at least once a year to make sure it is ready for deer season. This is a prime example that you don't always have to have the latest and trendiest gear, rather, find something you like of good quality, take care of it, and it will take care of you.
Water Resistant Outer Layer
Circling back to my first point about comfort, there is nothing more miserable than trying to power through a hunt when you are at Mother Nature's mercy. Most people don't have the time or luxury to hunt whenever they want, and warm, comfortable, water-resistant tops, bottoms, and gloves can greatly increase the number of hours you spend afield each trip. A good outer layer allowed me to continue utilizing some of my old camo underneath without sticking out like a sore thumb. Your needs will vary by location, so again, be sure to do your research on the proper pattern, material, insulation, and fit.
It is never too late to begin or restart your hunting voyage. Heck, my dad, who taught me how to hunt didn't start deer hunting until he was well into his 30s! Whether you are a novice, a reactivated former hunter, or an avid hunter like me, acquiring the right gear will lead to success. You don't have to spend a ton of money to get started, and you can be very successful with minimal gear that is easily carried with you. Everyone's top 5 will be different, but the above items helped tremendously in increasing my success and comfort in the field, and I hope they help you too.
Don't Forget! Every time you purchase First Lite apparel in the new Specter camo pattern, a portion of the proceeds will be passed to the National Deer Association.