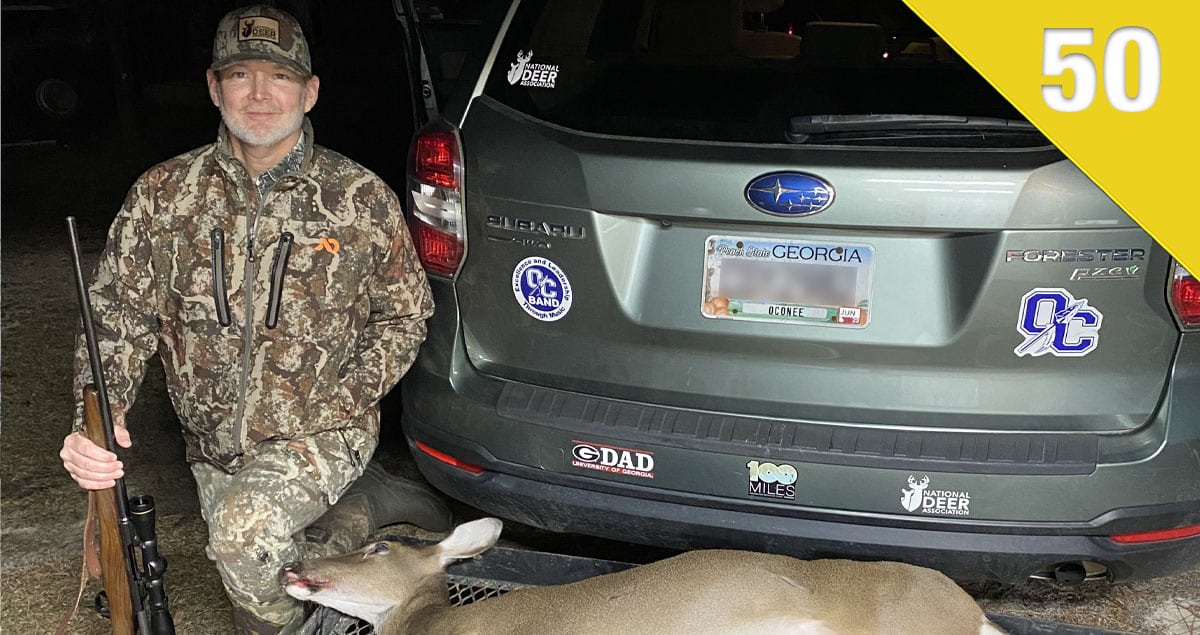 The Coffee and Deer podcast has reached a milestone! Believe it or not, this is the 50thepisode and Nick and The Doctor are celebrating by talking with the show's first-ever guest, Lindsay Thomas, Jr. Lindsay is NDA's long-time Chief Communications Officer and was the one who originally conceived of the idea that NDA could have two podcasts. Now the Coffee and Deer and Deer Season 365 podcasts have released a combined 100 shows. It's hard to believe how fast the time has gone, but the future looks bright for the show and we're already thinking about Episode 100!
In this episode, the guys talk about the show's history while also taking advantage of the opportunity to speak with Lindsay about what the NDA Communications team has been up to. They also tease some exciting changes coming down the road for the organization. In this episode's B-Team Report, one of our hosts fought a hard battle with a spare tire while another's forgetfulness cost him time and money, again!
Listen Now
Important Links
Title sponsor: Black Rifle Coffee Company
Show sponsor: Silencer Central
Follow Nick Pinizzotto on Instagram
Follow Mike Groman on Instagram
Music by Bensound
Subscribe to the Podcast on:
About the National Deer Association
The National Deer Association (NDA) is a non-profit deer conservation group that works to ensure the future of wild deer, wildlife habitat and hunting. Thank you for subscribing to our podcast!
Support NDA's mission by becoming a member today.
NDA has the highest ranking from Charity Navigator, an independent group that monitors non-profits for financial efficiency and effectiveness.
Learn more about deer and deer hunting in our weekly, free e-newsletter.
Follow us on our other channels: Facebook | Instagram | Twitter | YouTube