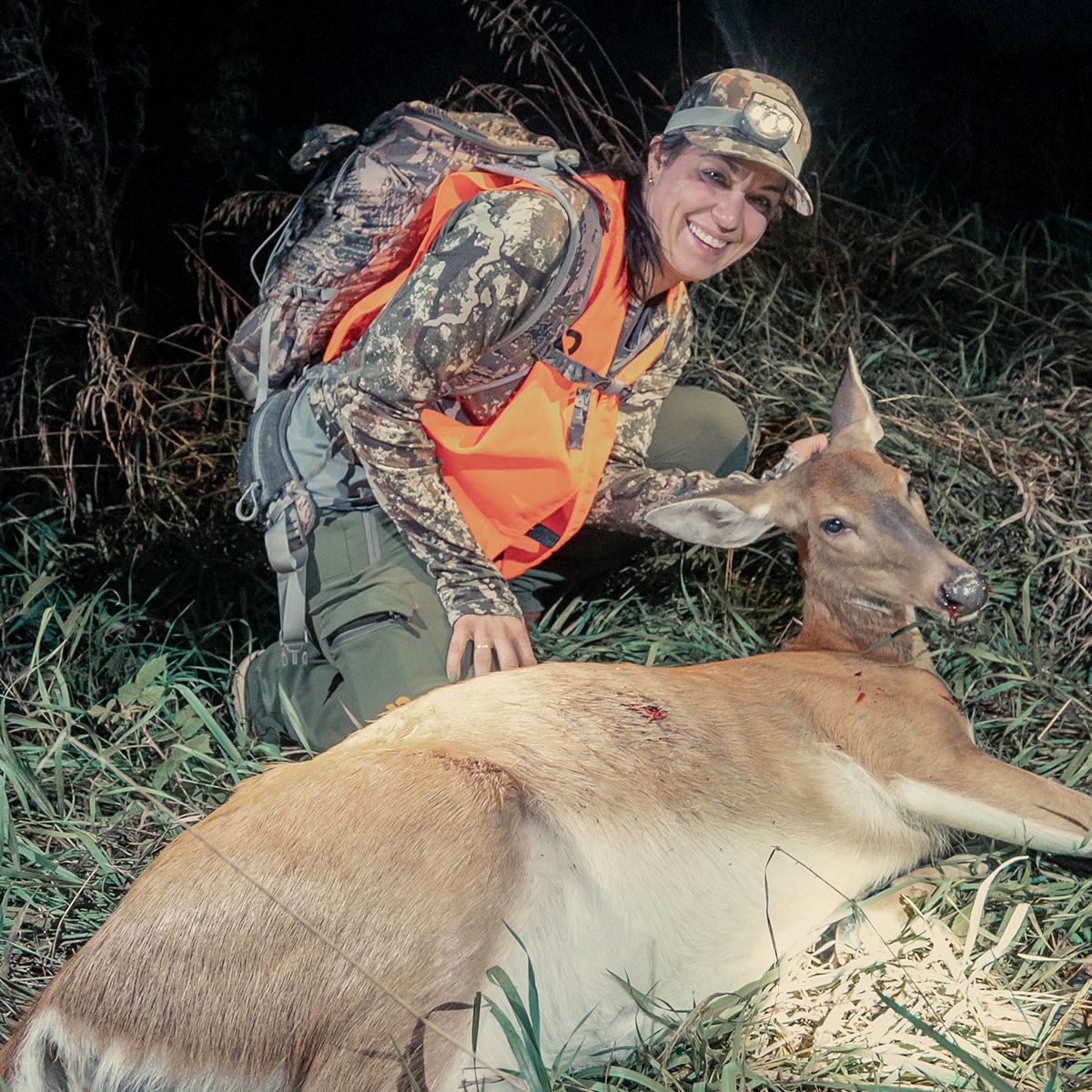 When I set out to write this article, my first thought was "A woman's guide to becoming a self-sufficient deer hunter is really just a guide for anyone, right?" That's true for many aspects of deer hunting. However, after sharing camp and deer stands with other women at NDA Field to Fork hunts, my experiences and conversations reminded me that being a female hunter can be a unique experience and deserves some unique guidance.
Fellow outdoorsmen, this article is not for you – but I hope you'll read it anyway and share with the outdoorswomen in your life who hunt or would like to learn how.
Self-Sufficient Gals
Women are drawn to deer hunting for many reasons and through various outlets. Perhaps you started researching local, sustainable food sources and stumbled upon venison. Maybe the men in your life or family were the first to bring you into hunting. Either way, you jumped into the outdoor world and at one point or another have most likely had to rely heavily on another hunter for assistance. There is nothing wrong with that! The hunting community is full of helpful mentors.
However, one of the attractions of hunting can also be the independence and solace we find as a huntress. I take great pride in accomplishing a solo hunt and harvest. This was not always the case.
In a discussion with some of my colleagues, we immediately turned to our knowledge of skinning and preparing venison. Several mentioned they had harvested deer many times but that their family had always done the field dressing/skinning portion for them, and they wanted that to change.
Hannah Mealy, one of my hunting buddies, mentioned she felt embarrassed not having the knowledge to dress and skin her own deer and wished she had pushed herself to learn several years ago. So here's Tip No. 1. I highly recommend you push yourself to learn as many hunting skills as you can.
Make it a point to ask a hunting mentor or those family members who usually do it for you to teach you instead. Not only will this come in handy if you don't happen to have help available, but the confidence boost from knowing you are capable is priceless.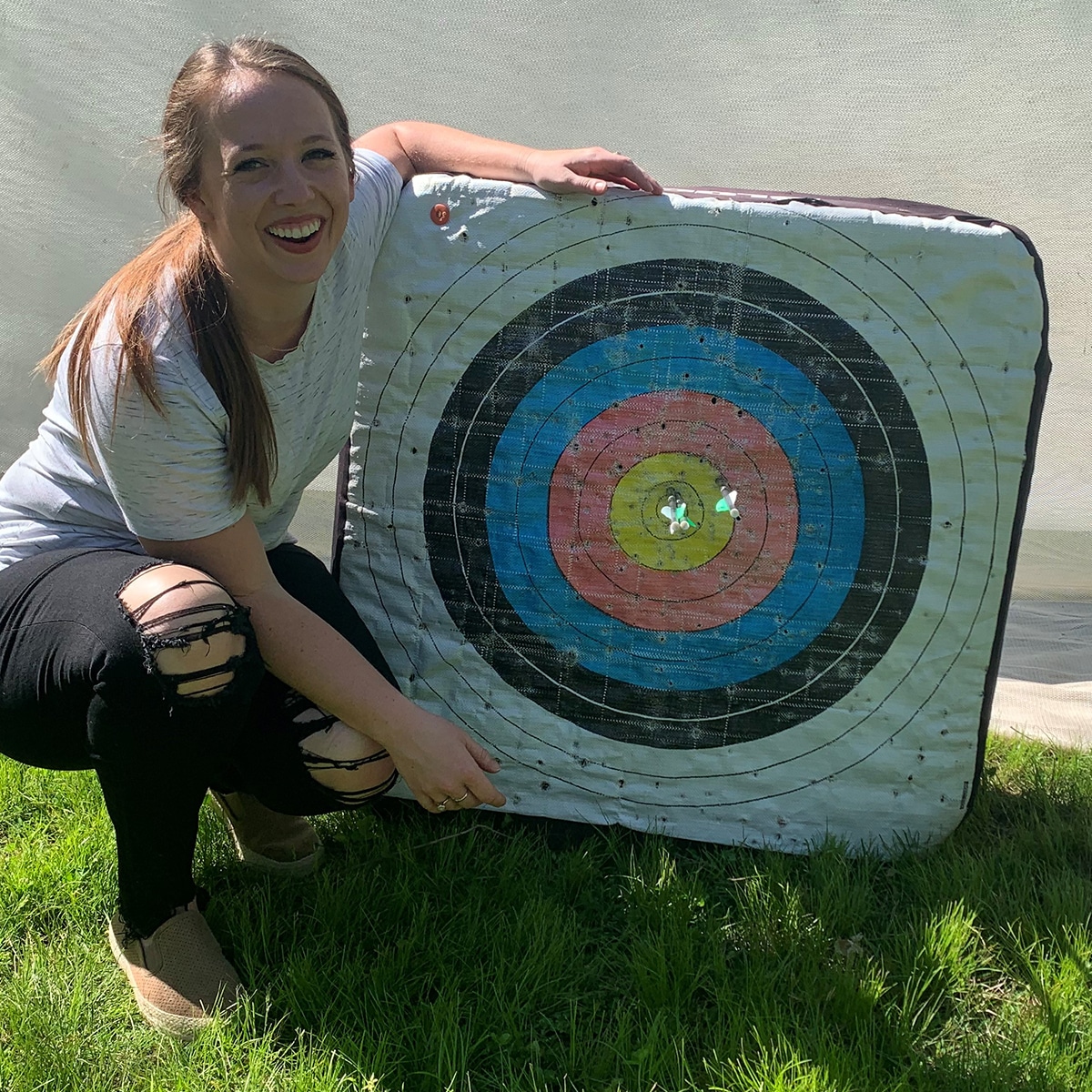 Always a Student
I have often felt intimidated by hunting knowledge I did not possess. I know many other women can feel reluctant to mention they don't know how to do something and may not speak up to educate themselves. Tip No. 2: Become comfortable with constantly learning new things.
This sport is always evolving, and even the most seasoned deer hunter continues learning throughout their time in the woods. Therefore, no question is dumb, and you should strive to always fill in the gaps in your knowledge. Are you too nervous to ask your hunting buddies? Get really comfortable with Google! You can find most answers there for every question from "what food do deer eat" to "which way is this deer track heading." Also rely on NDA's website! We post science-based deer information and guidance for beginning and veteran hunters.
Now let's talk about some more specific hunting logistics. This woman's guide to deer hunting would not be complete if we didn't discuss the ins and outs of solo hunting.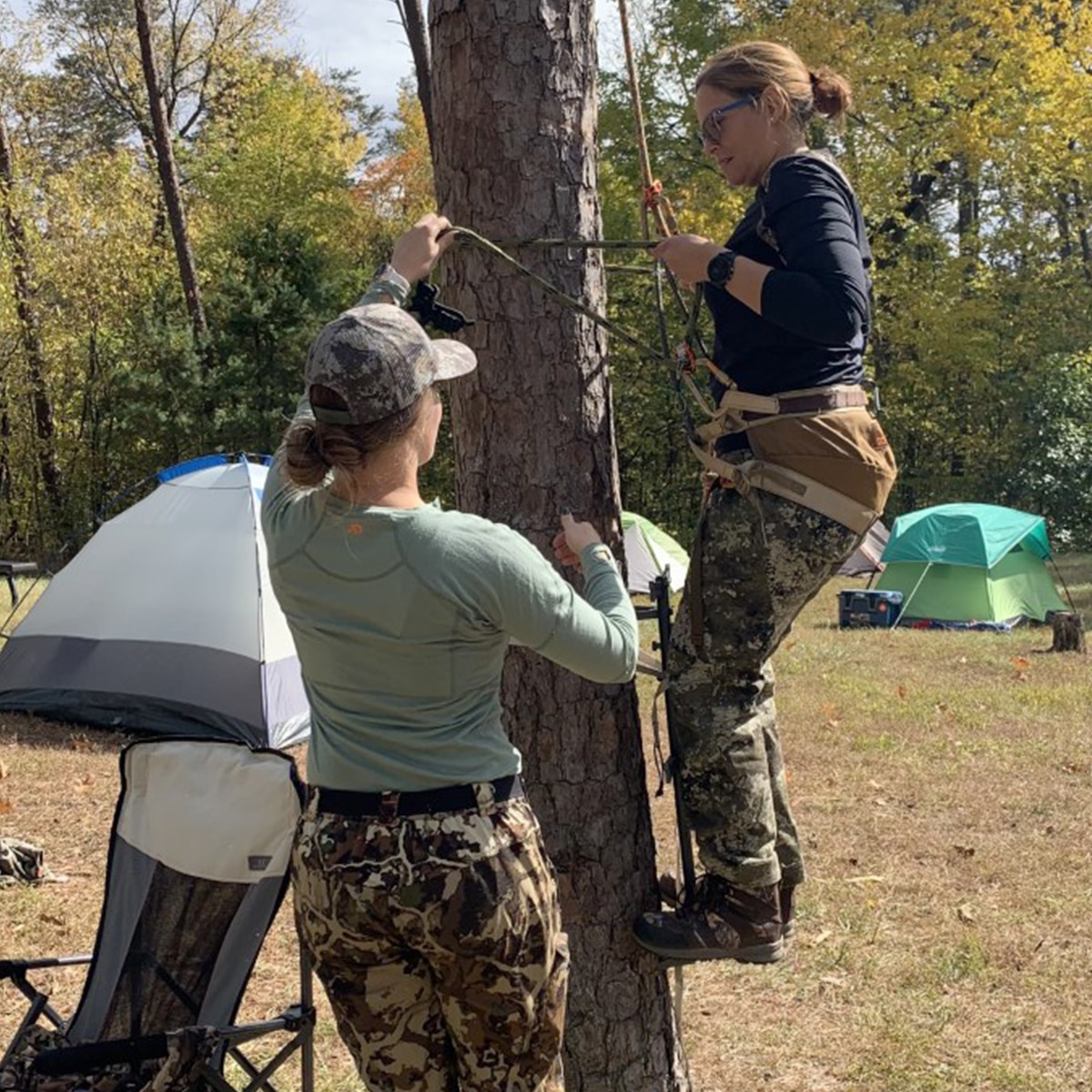 Miss Independent
You can enjoy deer hunting in a group or solo. Often deer hunting is an individual pursuit, and we enter and exit remote woods in the dark. As women, we've been taught to avoid being alone in dark, isolated places. Hunting often requires you to defy that rule. Thankfully, we are usually carrying weapons with us. However, here's advice that any hunter should follow, not just women. Tip No. 3: Share your hunting plan and your location with someone else and give them a time to expect your return.
You may also want to carry an additional side arm or pepper spray if you are archery hunting. Any hunter who tells you they haven't been a little scared walking through the woods in the dark is not being truthful.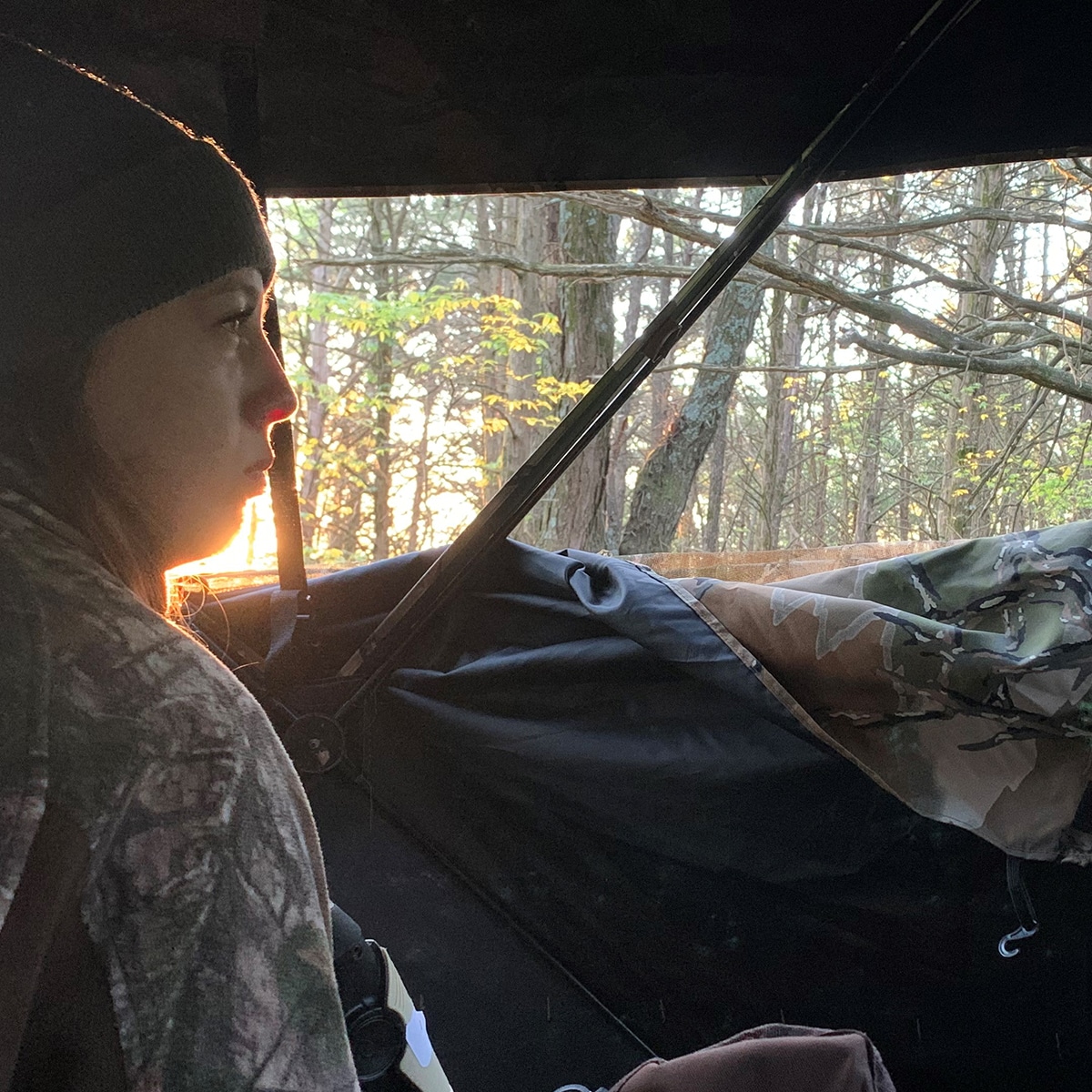 Surprise! Deer are HEAVY
I know this may seem like an obvious statement, but this is something many lady hunters have struggled with. Kerry Swayne, an Artemis Ambassador, told me this was one of her top challenges when she started hunting solo. Tip No. 4: Research and prepare ways to pack out a deer by yourself. Sleds, wheeled carts, drags, harnesses, and car lifts are all tools you can purchase to make things easier on yourself. It's also a helpful skill to learn how to field dress and quarter a deer so it can be transported in backpack.
What's in my Backpack
My hunting buddy, Abby Kennedy, said she often wonders what is in every lady's hunting pack. I thought I'd give you a first-hand look at my list. Every pack is different for different terrain and weather, but this is what I typically take on a mid-fall hunt in Missouri. However, (Tip No. 5) pack what works for you and your area. Just keep the load as light as you can.
Gloves
Neck Gaiter
Extra jacket
Grunt call/rattling pack
Extra ammunition
Water
Snack
Tiny first aid kit
Restroom items (TP, etc)
Heated shoe insole remote control (These are an absolute game changer! My husband, brother-in-law, and I all tested these on opening morning this year and spent the rest of the hunt bragging to the rest of our camp how warm our toes were and how much longer we could sit than they could.)
Black trash bag (This works wonders as an impromptu seat for ground hunting that will keep your pants dry. Make sure to bring an unscented trash bag and don't worry about the noise! When the trash bag sits on damp ground it becomes humid on the inside and allows for quiet movement.) 
For deer transport depending on what my plan is:
Some things to note about my pack: I usually don't wear many layers on my walk to the stand, so I don't get sweaty. I'll add these when I get situated in my stand. I will wear my safety harness when walking out to save space and weight in my pack. If I haul a deer, I will attach the pulling rope to my safety harness to distribute weight. Hopefully, this gives you a good starting place to build your pack!
Check out features to look for in women's hunting apparel!
"Hey Siri, where am I going?"
Tip No. 6: Research your location before you go. Not only will this let you give a detailed description to your support team at home but sometimes it is necessary to know what the restroom facilities, if any, will look like. Ladies, you know what I mean.
A Family Affair
I don't have children yet but I know that wanting to bring them outdoors is a concern for many women. Tip No. 7: I believe it is never too early or too late to begin getting girls into hunting. My father began bringing us into the woods at a very young age and even included us on his hunts.
Beka Garris is a huntress who has been bringing her children hunting with her as toddlers. She says the secret to hunting with kids is low expectations and patience. I completely agree! Sometimes the act of bringing children along on the hunt is much more for their benefit and to acclimate them to the outdoors than it is for a successful harvest.
If you can share the burden of taking the kids hunting with your partner, this will give you both time to focus on your own hunting goals. Do you or your partner need some more suggestions on how to bring other women into hunting? Check out 11 ways to welcome women into deer camp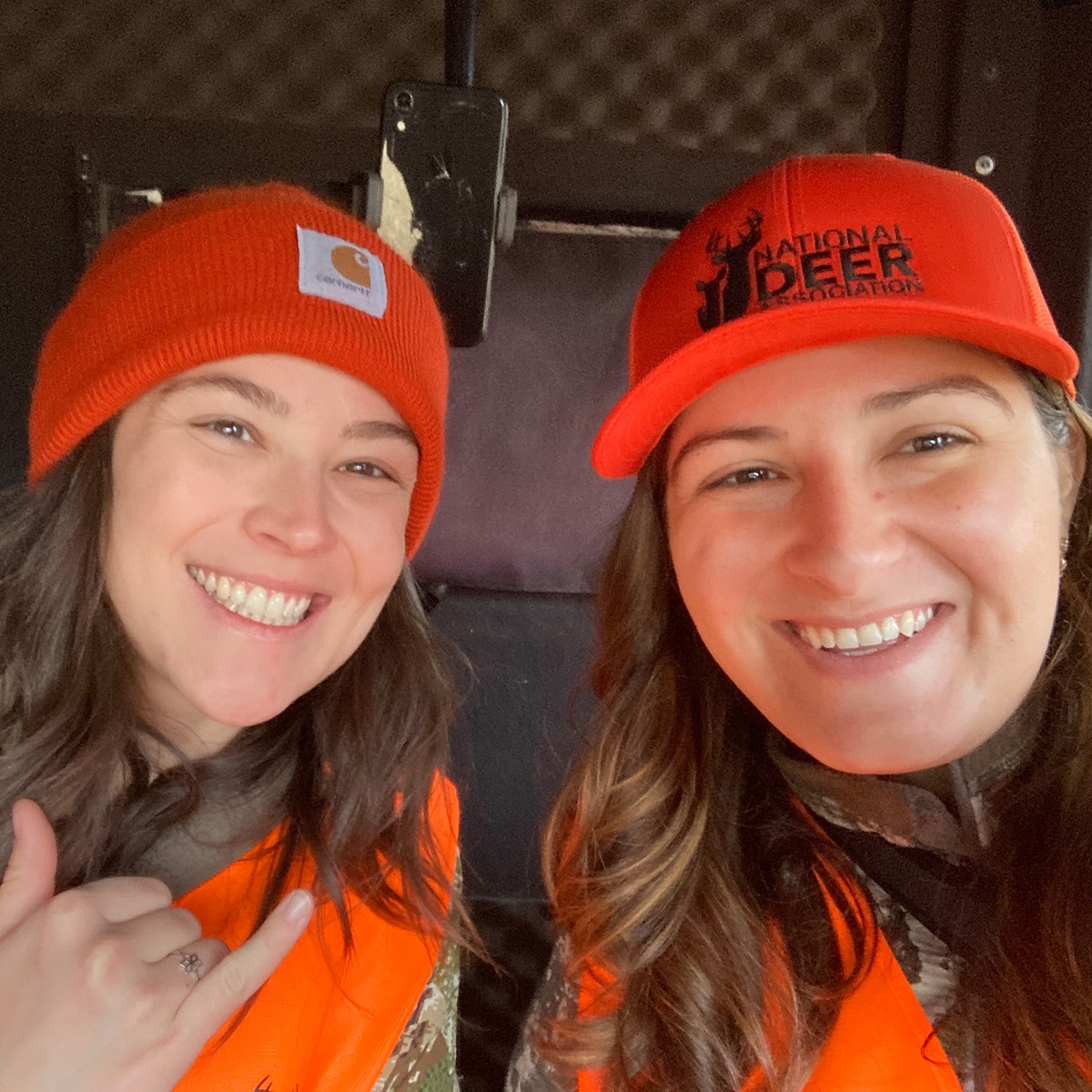 There's No "I" in TEAM
I have mentioned several tips for your solo hunting. Lastly, having a hunting community can make the sport even more meaningful. Tip No. 8: Set up your support team. Recently, I have started to grow and expand my female hunting community, and it has made me fall in love with hunting all over again. It is a wonderful experience to have friends who share the same hobbies! Here's a story about one such experience I had last season with Outdoor Life's Ashley Thess.
If you don't know any ladies who also hunt, there are several organizations out there that are hosting women's hunting events. Check out the National Wildlife Federation's Artemis initiative, wildHERness, HerWilderness, A Girl and a Gun women's shooting league, and your state wildlife agency's Becoming an Outdoors Woman (BOW) program to find hunting and outdoor events for women.
There are so many small details that go into deer hunting, this guide could go on forever. However, I hope these tips give you a step in the right direction. Good luck afield ladies, and I can't wait to see you out there!