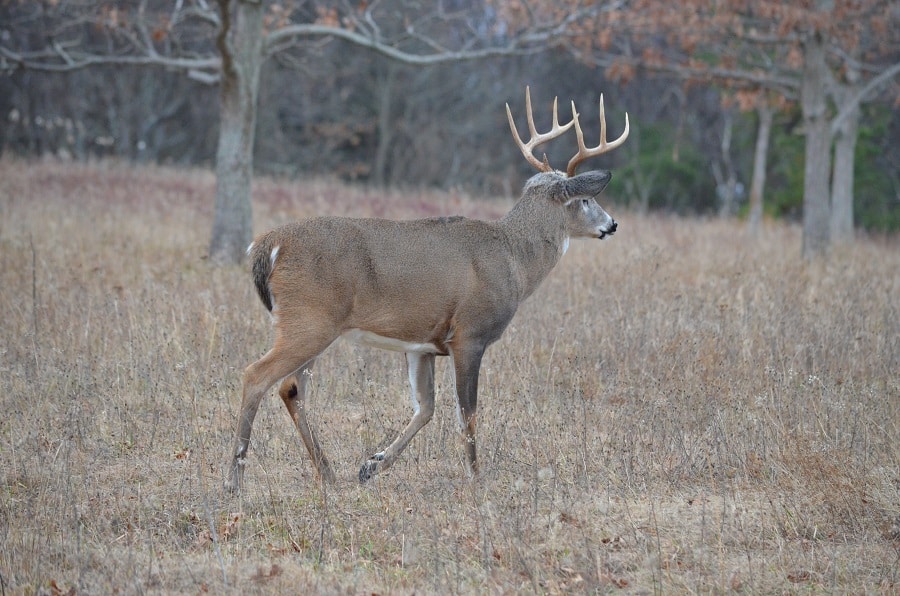 The Chronic Wasting Disease Research and Management Act (S. 4111), introduced by Senators John Hoeven (R-ND), Martin Heinrich (D-NM) and a number of bipartisan cosponsors, is poised to pass the United States Senate. The Act will support management efforts and research to combat chronic wasting disease (CWD). The National Deer Association (NDA) was proud to endorse the introduction of the legislation, joining a strong group of conservation and industry organizations.
TAKE ACTION
Please consider joining the NDA in supporting this important bipartisan legislation. While the bill has passed the full House and made it out of Senate committee, Senator Rand Paul's support is needed to get it over the finish line. CLICK HERE to ask Senator Paul to support S. 4111.
MORE INFO
The bill authorizes $70 million annually from Fiscal Year 2022 through Fiscal Year 2028 for research and management of CWD, with the money to be split evenly between research and management. The United States Department of Agriculture (USDA) will administer the funds through cooperative agreements. The bill also includes authorization for USDA and state and tribal agencies to develop educational materials to inform the public on CWD and directs USDA to review its herd certification program (HCP) within 18 months of passage.
In the last year, four states and dozens of counties have identified CWD-positive cervids, expanding the disease's reach to 30 states, five Canadian Provinces, Finland, Norway and South Korea. According to the U.S. Fish and Wildlife Service's (USFWS) most recent survey (2016), approximately 70 percent of all hunters hunt deer. Deer hunting alone generates almost $40 billion to the U.S. economy each year, and it represents nearly 60 percent of total hunting expenditures. Deer hunters, in addition to being the largest segment of the hunting population, account for 63% of all days hunted in the U.S. Deer hunters have averaged slightly more than 115,000,000 days in the field in recent years. Every time a deer hunter hangs up his or her rifle or bow for the last time due to disease concerns, the negative impact is felt by wildlife and the economy.
The NDA is dedicated to ensuring the future of wild deer, wildlife habitat and hunting. The NDA outlines deer diseases as a critical focus area and slowing the spread of CWD is of primary concern. CWD is one of the largest threats to wildlife conservation that we have encountered over the last century. Undoubtedly, federal leadership and coordination in research and testing efforts is necessary in the management of the disease. The NDA welcomes this Senate companion to the House of Representatives version of the bill that was passed last December.