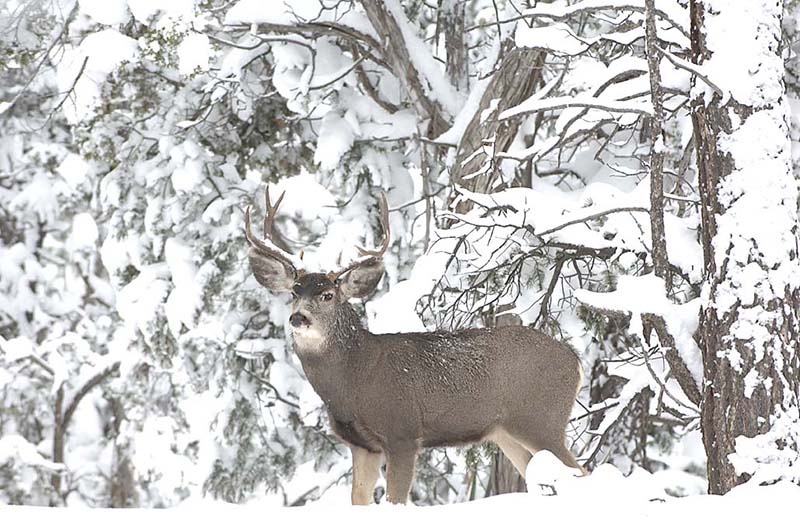 Idaho Fish and Game (IDFG) is seeking public comments on proposed changes to the 2022 deer and elk seasons. Proposals are in response to the first-ever detection of chronic wasting disease (CWD) in Unit 14, as well as a recurrence of epizootic hemorrhagic disease (EHD) that unexpectedly reduced whitetails herds in Clearwater Region. The commission is scheduled to decide on changes at its March 23-24 meeting.
TAKE ACTION
The National Deer Association (NDA) encourages our members and supporters who hunt deer or elk in Idaho to provide comments to IDFG. Interested individuals can comment on the proposals on the public comment webpage until March 13.
MORE INFO
IDFG officials discovered six cases of CWD in deer and elk in Unit 14, and wildlife managers are proposing hunt changes there to slow, the spread of CWD. The goal is to keep the prevalence low, which is the number of animals within herds that have the disease, and prevent, or slow, its spread into other areas.
IDFG's 2021 CWD testing showed the amount of disease – or prevalence – is estimated to be less than 2 percent for deer and likely less in elk. Research from others states has shown that keeping the prevalence rate less than 5 percent can slow its spread, but when CWD prevalence rates increase above 5 percent, the disease is more likely to rapidly spread within a herd and also expand geographically.
The NDA appreciates IDFG's proactive and aggressive approach to managing CWD, including the proposed season changes intended to reduce deer density in the CWD Zone and keep disease prevalence rates low, and we support IDFG's proposed changes to increase harvest of both antlered and antlerless deer in Unit 14. Specifically, we support Option 1 with respect to mule deer to increase antlered mule deer controlled hunt tags from 180 to 400 tags with the hunting season running from Oct. 10 – Nov. 20. We also greatly support the proposal to add 200 extra antlerless mule deer tags to Unit 14. Finally, we support Option 1 with respect to white-tailed deer to increase whitetail harvest by adding a new extra antlerless whitetail hunt with 250 tags and a new whitetail extra antlered tag with 250 tags with each hunt running Oct. 10 – Nov. 20.
To read the NDA's full comments on the proposed changes, click here.