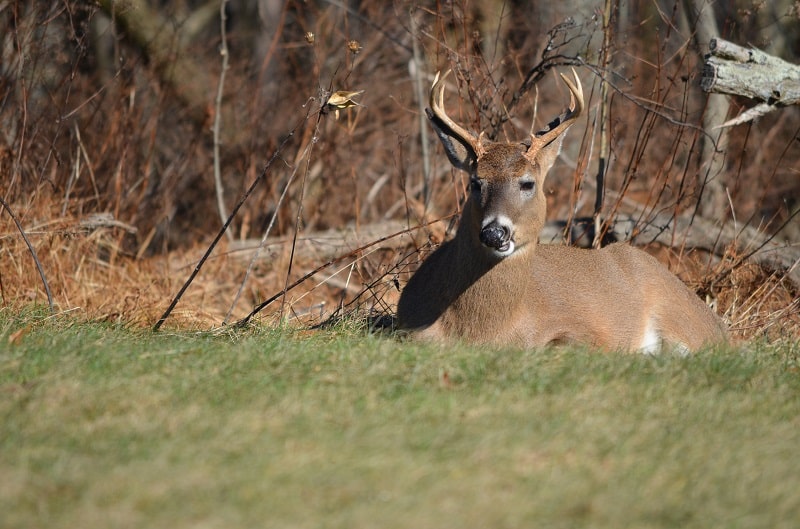 The North Carolina Wildlife Resources Commission (WRC) recently proposed permanent rules to assist with the detection and isolation of chronic wasting disease (CWD). The permanent rules will replace existing temporary rules used to regulate activities that aid in the transmission of CWD. The rules will apply to areas surrounding CWD detections to reduce movement and infection opportunities.
North Carolina first detected CWD in March 2022. Additional positive CWD detections were discovered in the spring of 2023, and the WRC issued temporary rules in March 2023 in response to these detections. The newly proposed permanent rules seek to replace two of the temporary rules. The proposed rules include regulations regarding the:
Placement of minerals, bait, and food;
Exportation of cervids, cervid carcasses, or carcass parts with exceptions;
White-tailed deer fawn rehabilitation and transportation; and
Possession and use of certain substances used to take, attract, or scout wildlife.
The National Deer Association (NDA) supports the proposed rules. Although, with respect to baiting and feeding, the NDA advocates that the WRC eliminate both in CWD Surveillance Areas year-round. The proposed rule allows the use of bait and food through fall hunting seasons.
The WRC is hosting an online public hearing on the proposed rules on September 21 at 2:30pm. Registration is required to attend and can be found here. Public comments will be received through October 16 and can be summitted via online survey, email to regulations@ncwildlife.org, or writing to Rulemaking Coordinator, 1701 Mail Service Center, Raleigh, N.C. 27699-1701
The NDA strongly encourages our members and supporters, and especially those who live and/or hunt in North Carolina, to submit comments and attend the upcoming hearing. Conserving deer and protecting hunting requires participation in the rooms where wildlife policy and legislation are formed, and this comment opportunity provides the occasion for just that. Learn more about CWD at deerassociation.com/cwd.