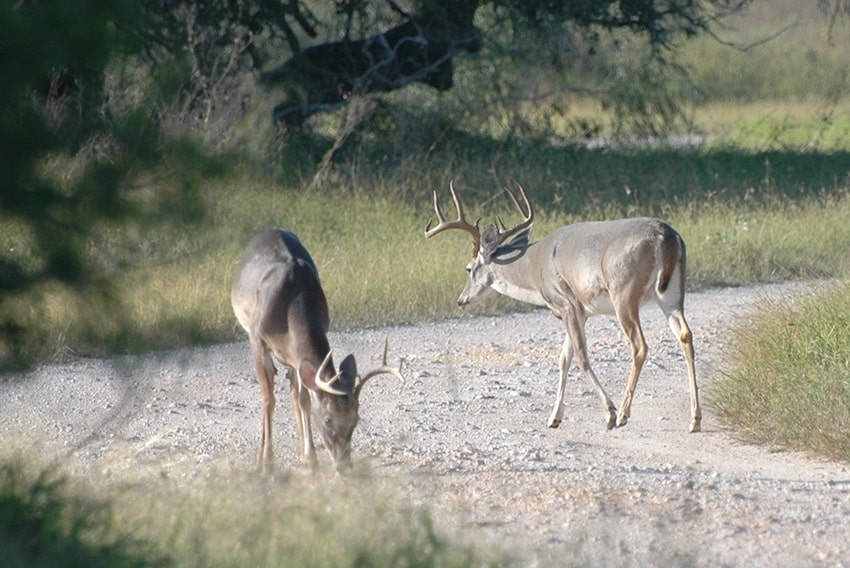 Oklahoma House Bill 2862 (HB 2862) would grant sole chronic wasting disease (CWD) management authority in Oklahoma – including care, testing, and regulation – to the state's Department of Agriculture, Food and Forestry, eliminating existing authority and management programs currently in place with the Oklahoma Department of Wildlife Conservation (ODWC).
TAKE ACTION
Please consider joining the National Deer Association (NDA) in opposing this legislation. CWD is an always-fatal disease affecting both wild and captive cervids, and it's vital that ODWC – the state agency responsible for managing wild deer and elk in Oklahoma – has the necessary authority to manage and surveil the disease. HB 2862 inexplicably removes that authority and grants it to an agency without the purview to manage the state's wild cervids. CLICK HERE to ask your lawmakers to oppose HB 2862.
MORE INFO
The NDA outlines deer diseases as a critical focus area, and slowing the spread of CWD is of primary concern. CWD is one of the largest threats to wildlife conservation that we have encountered over the last century. As many states have learned, slowing the spread of this always-fatal disease is a daunting task and early detection and rapid response once the disease is found is critical for long-term management. Through our extensive work on this issue across North America, we know that proactive, science-based management by state wildlife agencies is imperative to keeping prevalence rates low, deer populations healthy and hunter engagement stable.
HB 2862 eliminates the most important, and simple, tool for the management of CWD – authorization of ODWC to manage the disease. If passed, HB 2862 would eliminate existing CWD management and testing programs developed and currently utilized – to positive effects – by ODWC to protect Oklahoma's wild cervids. Undoubtedly, ODWC is best situated to manage the state's wild cervids, and granting management authority to any other state agency is near-sighted, scientifically unsound and emotionally or politically driven.