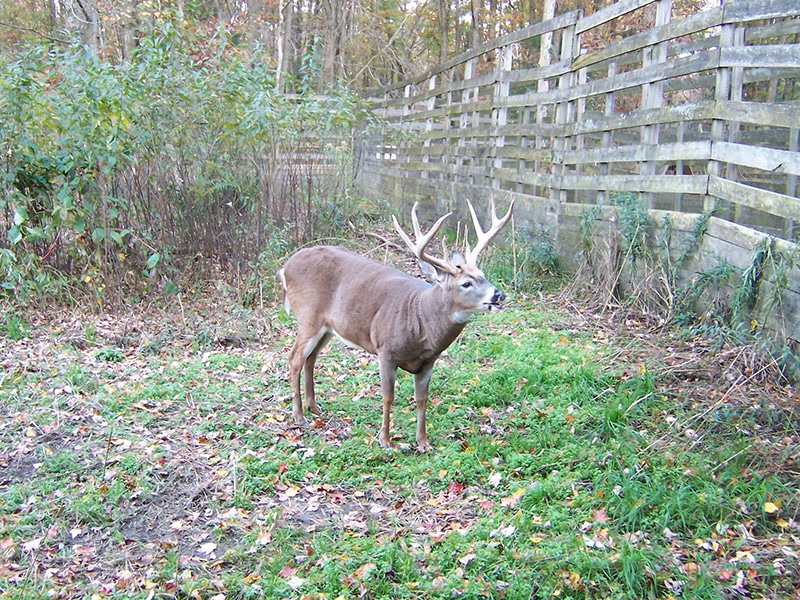 Rhode Island House Bill 5864 (H 5864) would prohibit importing or releasing any big game animal into or on any property within the state for purposes of conducting captive hunting. Captive hunting is defined as "a hunt that occurs within a structure designed to restrict the free movement of animals created by the use of fences, man-made structures…wherein the animal is restricted from escaping or fleeing from the confined area during the hunt."
TAKE ACTION
Please consider joining the National Deer Association (NDA) in supporting this important legislation. H 5864 recognizes that movement, and ultimately the escape or release, of captive big game can be incredibly harmful to wild populations. CLICK HERE to ask your lawmakers to support this bill.
MORE INFO
The NDA opposes the practice of canned hunts for white-tailed deer and other big-game species. The term "canned" hunt generally refers to the practice of providing a hunting opportunity within a fence under controlled conditions in which animals do not have a reasonable opportunity to avoid the hunter. This may include situations that approach and include put-and-take hunting in which animals are raised in pens, habituated to feeders, and "hunted" after being released. Important issues include privatization of wildlife, transmission of diseases, genetic impacts, and fair chase and other social issues.
Similarly, the NDA outlines deer diseases as a critical focus area, and chronic wasting disease (CWD) is of primary concern. While there remains much to learn about CWD, we do know that moving deer, dead or alive, can facilitate it's spread. That goes for deer relocations led by wildlife agencies or movements between captive deer facilities given the absence of a reliable live animal test, and transport of carcasses by hunters who can't be immediately sure if their deer is infected. CWD spreads the fastest and the furthest when carried in a vehicle, and that's something that all deer managers and hunters should be concerned about.
Legislation like H 5864 goes a long way to help slow the spread of CWD across state lines. NDA supports Rhode Island's proactive approach to protecting its wild deer herd from unnecessary exposure to potentially CWD-positive deer and cervids originating outside of the state. H5864 tackles this challenge head-on, while also recognizing additional issues surrounding 'canned' or captive hunting.