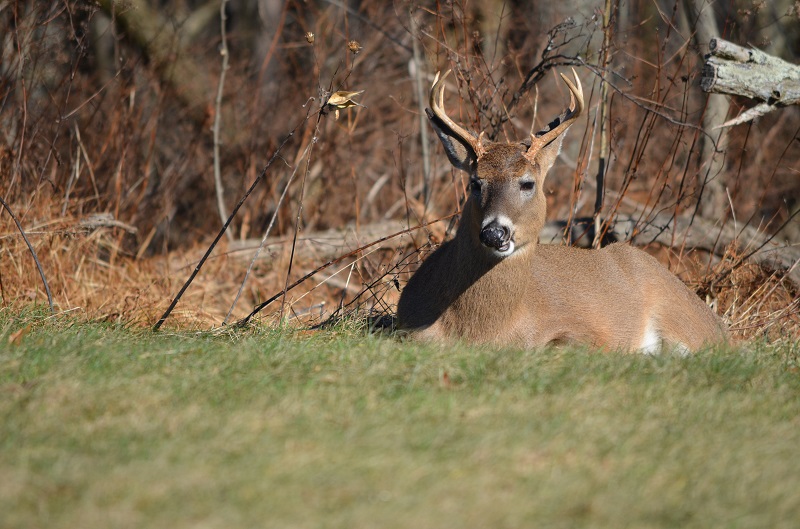 At its June meeting, the Mississippi Commission on Wildlife, Fisheries, and Parks (Commission) moved to significantly reduce requirements for a county covered under the CWD Management Plan to be removed from that status. The Commission, composed of five persons appointed by the Governor, passed the motion 4-1.
TAKE ACTION
Please considered joining the National Deer Association (NDA) in opposing this Commission decision. The Mississippi Department of Wildlife, Fisheries and Parks (MDWFP) spent significant time and energy developing and researching a plan based on the best available CWD management science. The Commission's move to roll-back county statuses is a step backwards for Mississippi's deer herd and the state's disease management program. CLICK HERE to ask the Commission to reconsider their decision.
MORE INFO
In developing the state's CWD Management Plan, which the NDA supported, MDWFP borrowed CWD management provisions from a number of southeastern and midwestern states that have been effectively managing the disease. Specifically, MDWFP borrowed a tool developed and instituted by the Arkansas Game and Fish Commission (AGFC) in Arkansas's CWD Management and Response Plan (also supported by NDA) that lays out the requirements for counties labeled as CWD-positive to shed that status. These requirements include time, distance and disease testing components.
Under the previous management provisions, counties with a CWD positive sample inside the county or within 10 miles of its border were automatically placed in a CWD Management Zone (CWD-MZ) for a minimum duration of 3 years. After the three-year minimum inclusion in the CWD-MZ, counties were then assessed using a risk assessment tool developed by AGFC. The risk assessment tool assigned numerical values based on a number of risk components, including disease sampling and proximity to positive detections. The lower the county-wide risk of CWD detection, the quicker the county could lose its CWD-MZ label. When a county moved from CWD-MZ status to CWD Watch status, that county would receive revised regulations that were less strict than CWD-MZ disease management regulations. This tool ensured that counties that were at high-risk of becoming CWD-positive due to proximity to positive detections were managed to limit the risk of disease's spread. The tool also encouraged hunter participation in disease surveillance – minimum sampling thresholds needed to be met before a county could lose its CWD-MZ status. The Commission voted to approve this system in 2021.
Now, the Commission has removed the minimum sampling threshold, instead opting to institute a framework that only requires a county to have no positive CWD detections for 3 years before it can be removed from the CWD-MZ. This model is harmful in two ways: first, removal of the proximity component after a county meets the 3-year-minimum unnecessarily exposes the highest-risk counties to spread of CWD, and second, the removal of sampling requirements removes the incentive to sample. Instead, there is now an incentive to not sample. Afterall, no sampling results in less likelihood of disease detection, and thus, removal from the CWD-MZ. Both changes represent a step backwards for Mississippi's deer herd and the state's disease management program.