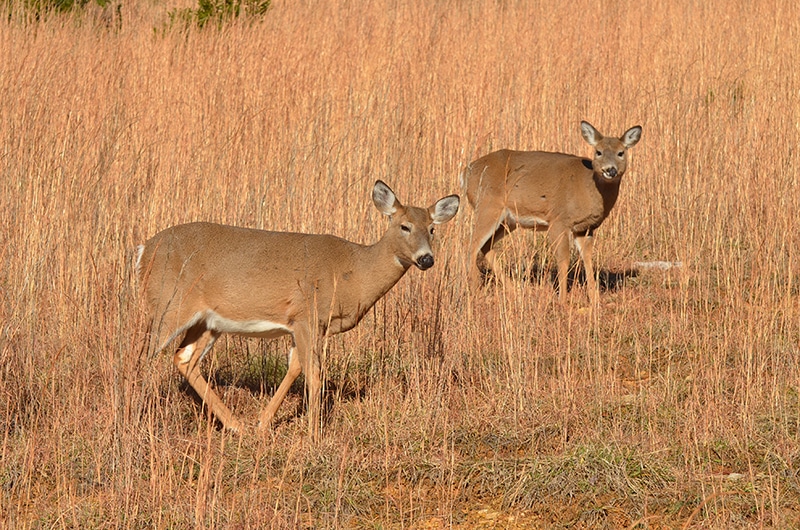 Iowa Senate File 581 (SF 581), introduced by Senator Ken Rozenboom (R – District 40), would permanently establish a January antlerless season for unissued antlerless licenses, require the Iowa Department of Natural Resources (DNR) to conduct a deer population study in each county, and reduce liquidated damages for unlawfully taken antlerless deer.
TAKE ACTION
Please consider joining National Deer Association (NDA) in opposing SF 581. The bill attempts to remove deer management decisions from DNR's hands, and it significantly, and inexplicably, reduces the penalty for unlawfully taking an antlerless deer. CLICK HERE to ask your lawmakers to oppose the bill.
MORE INFO
Currently, DNR may implement January antlerless seasons in counties with unissued antlerless licenses to aid in meeting harvest objectives. However, these special seasons do not occur yearly, and they are not always implemented when unissued licenses are available in specific counties. Similarly, SF 581 would require DNR to conduct a study to determine the estimated deer population in each county in Iowa and submit a report summarizing the results of the study to the general assembly.
The NDA believes that deer management decisions should be left to the agencies responsible for managing the resource. In this instance, we believe DNR is best situated to make science-based decisions regarding special seasons and harvest objectives. We also believe that DNR should make decisions on deer population estimate studies and when and how they're conducted.
Finally, current law provides that a person convicted of unlawfully selling, taking, catching, killing, injuring, destroying, or having in possession an antlerless deer shall reimburse the state $1,500. SF 581 removes antlerless deer from the provision that sets the reimbursement value at $1,500 and establishes a reimbursement value for antlerless deer at $750. First, the significant devaluation of antlerless deer compared to antlered deer goes against all we stand for as deer hunters. Second, poachers cast all legal hunters in a negative light, and the punishment should fit the crime. A reduction in penalty from $1,500 to $750 for illegally taking an antlerless deer is a punch in the gut for all law-abiding sportsmen.