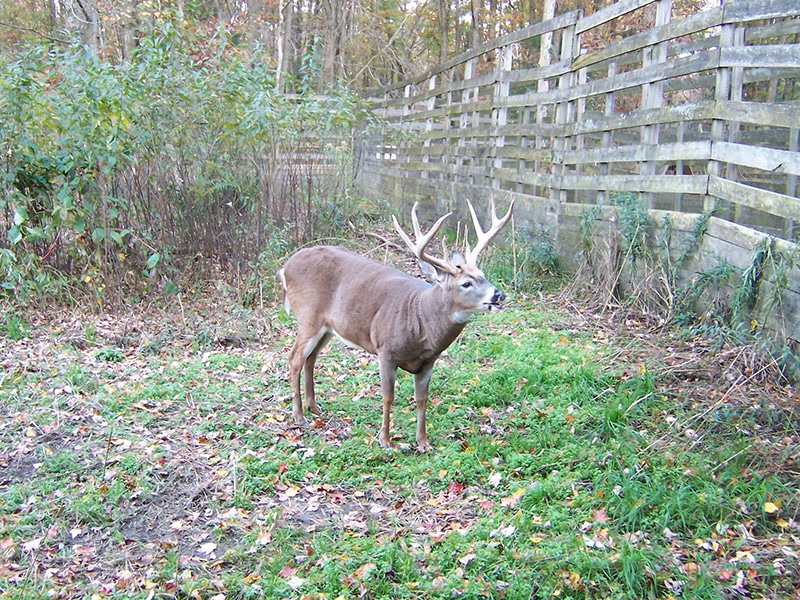 Oklahoma Senate Bill 1015 (SB 1015), which was introduced by Senator Chris Kidd, would remove all authority of the Oklahoma Department of Wildlife and Conservation (ODWC) to manage and inspect captive cervid facilities and also eliminates specialty license fees for hunting in commercial hunting facilities.
TAKE ACTION
Please consider joining the National Deer Association (NDA) in opposing this legislation. SB 1015 displaces Oklahoma wildlife law enforcement from monitoring commercial hunting operations and takes away additional license funding for ODWC. Captive facility inspection authority through ODWC is a tool for ensuring the future of Oklahoma's wild deer. CLICK HERE to ask your lawmakers to oppose SB 1015.
MORE INFO
SB 1015 relinquishes ODWC authority to inspect facilities, equipment, property and any and all records relating to captive cervid facilities, including commercial hunting operations. Without proper inspections by wildlife department officials, the potential for escaped animals and the resulting spread of genetics or diseases in wild deer, such as chronic wasting disease, could be increased. Additionally, SB 1015 takes away funding for ODWC by removing the requirement of an annual fee for a commercial hunting area license for hunting captive animals.
The NDA is dedicated to ensuring the future of wild deer, wildlife habitat and hunting and supports science based management decisions. Given the potential for disease transmission and the threat to our multi-billion-dollar hunting industry, the NDA advocates for sole regulatory authority of captive cervid facilities to belong to state/provincial wildlife agencies. These agencies have more experience with wildlife species, and have more at stake with wildlife disease issues, especially regarding transmission to free-ranging wild populations. SB 1015 explicitly removes existing authorities from ODWC.