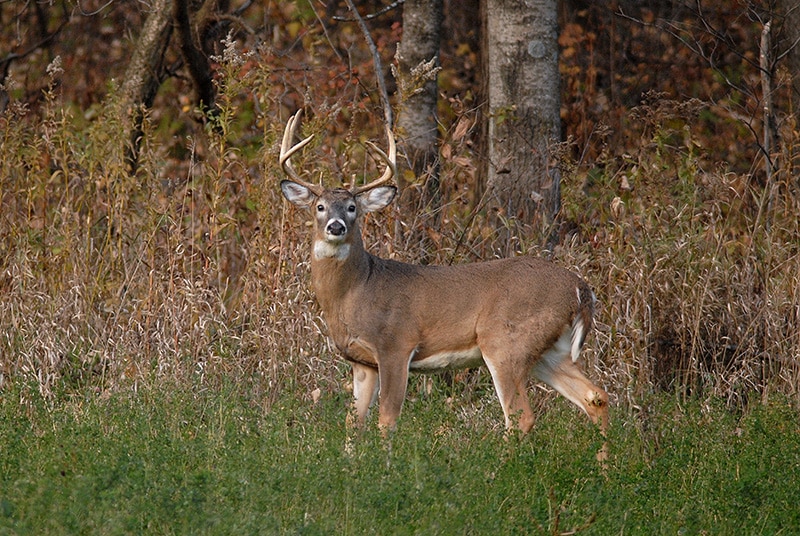 The Missouri Department of Agriculture (MDA) has recently proposed amendments to existing rules that would exclude certain cervid species from movement restrictions intended to safeguard the state's wild cervids from chronic wasting disease (CWD). Specifically, the proposed amendments split cervids into CWD susceptible and non-susceptible species, and the new rule would allow non-susceptible cervids to be moved into the state with little oversight with respect to disease.
TAKE ACTION
Please consider joining the National Deer Association (NDA) in opposing the separation of susceptible and non-susceptible cervid species in the proposed MDA rule. Scientific literature suggests there may be broad susceptibility to CWD across the entire family Cervidae, and excluding certain species from movement restrictions creates unnecessary risk for disease spread. CLICK HERE to submit comments opposing the definitions of susceptible and non-susceptible cervid species in the proposed MDA rule. COMMENTS ARE DUE BY JULY 15.
MORE INFO
The NDA outlines deer diseases as a critical focus area and slowing the spread of CWD is of primary concern. CWD is one of the largest threats to wildlife conservation that we have encountered over the last century. As many states have learned, preventing the spread of this always-fatal disease is a daunting task and early detection and rapid response once the disease is found is critical for long-term management.
While there remains much to learn about CWD, we do know that moving cervids, dead or alive, can facilitate it's spread. That goes for deer relocations led by wildlife agencies or movements between captive facilities given the absence of a reliable live animal test, and transport of carcasses by hunters who can't be immediately sure if their deer is infected. CWD spreads the fastest and the furthest when carried in a vehicle, and that's something that all deer managers and hunters should be concerned about.
MDA's proposed amendments would potentially expose the state's wild cervids to potential CWD spread. Separating cervids into two categories – CWD susceptible and non-susceptible – is misguided and unnecessary. All cervids in Missouri should be considered susceptible to CWD.