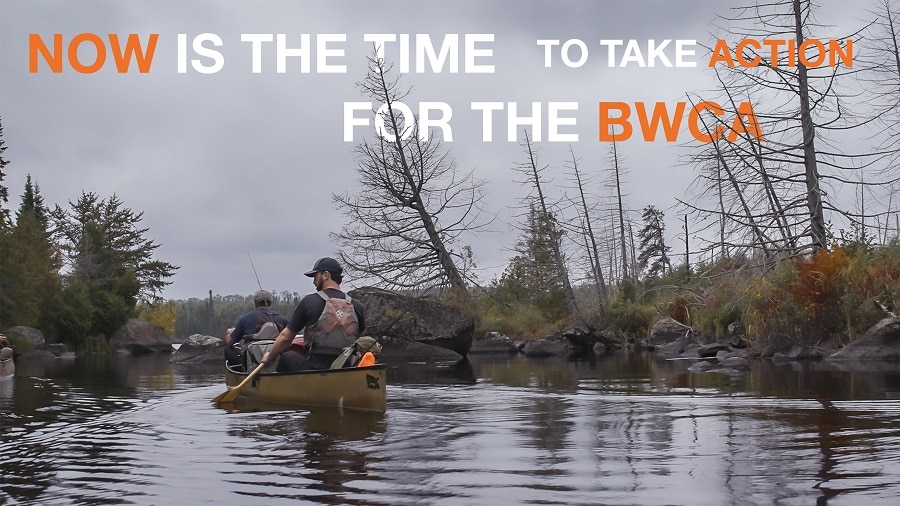 The United States Departments of Agriculture (USDA) and the Interior (DOI) recently announced actions to protect the Boundary Waters Canoe Area Wilderness (BWCAW) and surrounding watershed in northeastern Minnesota. In response to broad concerns about potential impacts of mining on the wilderness area's watershed, fish and wildlife, Tribal trust and treaty rights, and the nearly $100 million annual local recreation economy, the Biden Administration is initiating consideration of a 20-year withdrawal of key portions of the national forest lands from disposition under the mineral and geothermal leasing laws, which would temporarily prohibit the issuance of new prospecting permits and leases in the area.
TAKE ACTION
Please consider joining the National Deer Association (NDA) in support of reinstatement and completion of the proposed United States Forest Service led mineral withdrawal process upstream of the BWCAW in the Superior National Forest. CLICK HERE to quickly send your comments of support for the mineral withdrawal process.
MORE INFO
The Forest Service submitted the withdrawal application to the Bureau of Land Management (BLM), which manages the subsurface rights in the Superior National Forest. The BLM's acceptance of the application and publication of a notice in the Federal Register will initiate a two-year segregation that will prohibit the issuance of new Federal mineral leases within 225,378 acres within the Rainy River Watershed. During this time, the BLM and the Forest Service will seek public comment and conduct a science-based environmental analysis to evaluate the potential impacts of mining on the important natural and cultural resources of the Rainy River Watershed.
The NDA has been fully supportive of efforts to protect the BWCAW and surrounding watershed from sulfide-ore copper mining. The BWCAW is most-visited Wilderness Area in the United States, welcoming thousands of hunters each year, impacting greatly local communities and economies. Mining within the BWCAW and associated public lands would significantly impact opportunities for hunting, angling and outdoor recreation. Even more, impacts on fish, wildlife and waters would be immeasurable, and damage to the Rainy River Watershed could result in contamination of drinking water sources, causing human health concerns.