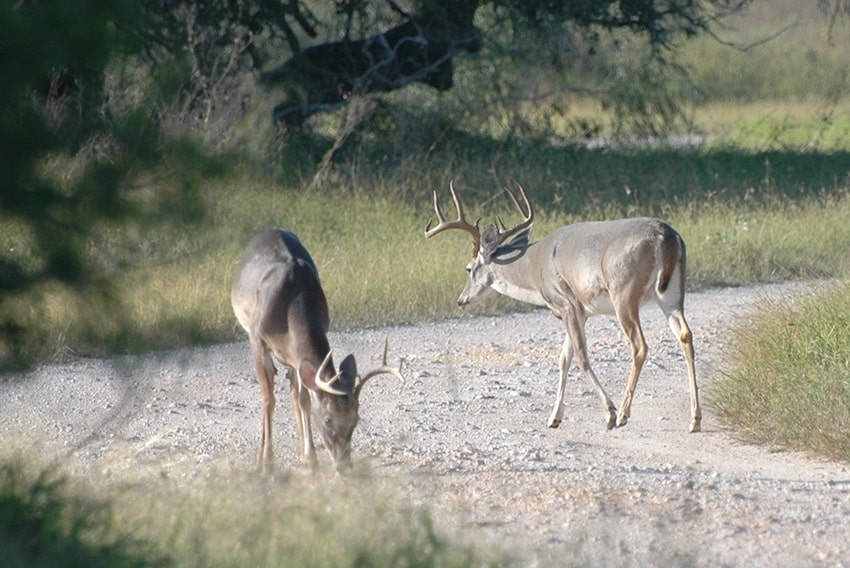 Texas Senate Bill 1372 (SB 1372, House companion HB 5239) would grant the Texas Parks and Wildlife Department (TPWD) the authority to waive indemnity costs for depopulation of breeder deer facilities that have detected chronic wasting disease (CWD) in the captive herd. The bill exempts waiver of costs if the facility owner caused the introduction of CWD into the facility or delayed in the detection of CWD at the facility.
TAKE ACTION
Please consider joining the National Deer Association (NDA) in supporting this important legislation. While indemnification processes vary by state, including the pay-for funds for depopulation, removing sick deer from the landscape is of the highest priority. SB 1372 gives TPWD the discretion to remove CWD-positive animals while still holding facility owners accountable for faulty actions. CLICK HERE to ask your representative to support SB 1372.
MORE INFORMATION
Indemnity of captive cervid facilities is the depopulation of the facility – typically of all individuals – after one or more individuals has tested positive for CWD. Funding for depopulation activities can come from both state and federal agencies, and specific costs associated with depopulation vary widely. Certainly, dramatic changes, including increased funding, at the federal level are needed to make the indemnity process more streamlined, fair and transparent. However, removing sick – or CWD-exposed – deer from the landscape remains paramount.
SB 1372 gives TPWD, the state wildlife management agency responsible for oversight of captive cervid facilities in the state, the ability to remain flexible when encountering depopulation situations. The bill provides TPWD with an effective tool for quickly depopulating infected or potentially infected deer while encouraging compliance with state captive cervid facility regulations. Importantly, irresponsible facility owners who skirt CWD-management regulations remain on the hook for the depopulation of their herds. SB 1372 provides an intermediate improvement to indemnity in Texas until more broad federal changes can be made.