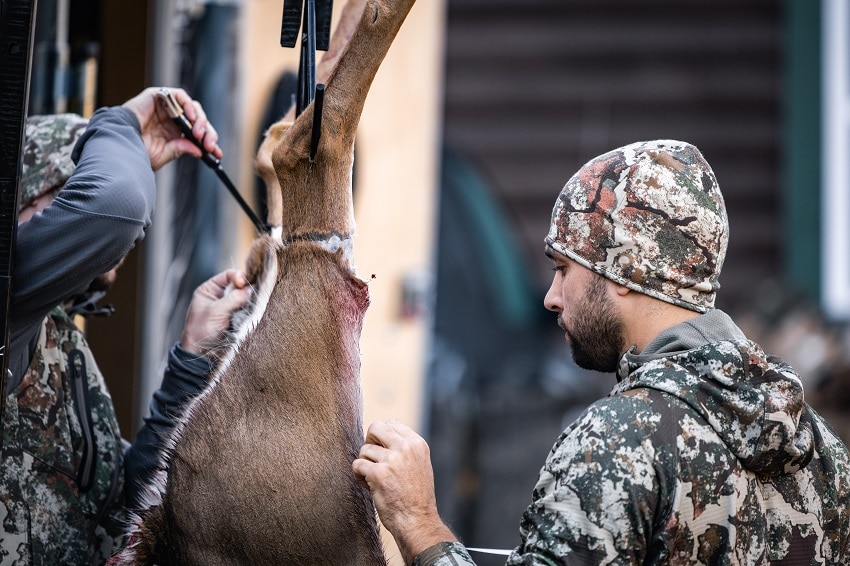 Georgia House Bill 1148 (HB 1148), if passed, would strengthen chronic wasting disease (CWD) management measures in the state. Specifically, HB 1148 extends carcass import restrictions into Georgia from any state – not just those with documented cases of CWD. The bill also authorizes the Georgia Department of Natural Resources (DNR) to restrict the movement or transport of cervid carcasses, or carcass parts within the state upon the detection of CWD in Georgia or any county adjacent to the borders of Georgia.
TAKE ACTION
Please consider joining the National Deer Association (NDA) in supporting HB 1148. The bill provides strong and necessary CWD management provisions that will aid Georgia DNR in preventing and/or managing CWD in the state. HB 1148 has already passed the House and is moving in the Senate. Visit our Advocacy Center to ask your lawmakers to support HB 1148!
MORE INFO
The NDA's mission is to ensure the future of wild deer, wildlife habitat and hunting, and deer diseases is outlined as a critical focus area. Slowing the spread of CWD is of primary concern as the disease is one of the largest threats to wildlife conservation that we have encountered over the last century. While there remains much to learn about CWD, we do know that moving deer, dead or alive, can facilitate it's spread, including the transport of carcasses by hunters who can't be immediately sure if their deer is infected. CWD spreads the fastest and the furthest when carried in a vehicle, and that's something that all deer managers and hunters should be concerned about.
HB 1148 tackles this challenge by making it unlawful for any person to import or possess a whole cervid carcass or cervid carcass part from any state into Georgia, with the following exceptions:
Boned-out meat or products thereof;
Antlers, skulls, skull plates, teeth, or jawbones with no soft tissue attached;
Hides with no heads attached; and
Finished taxidermy mounts.
The NDA supports these restrictions and exceptions, and we especially support the inclusion of a cleaned lower jawbone to the list of items allowed to be moved from a harvested animal.