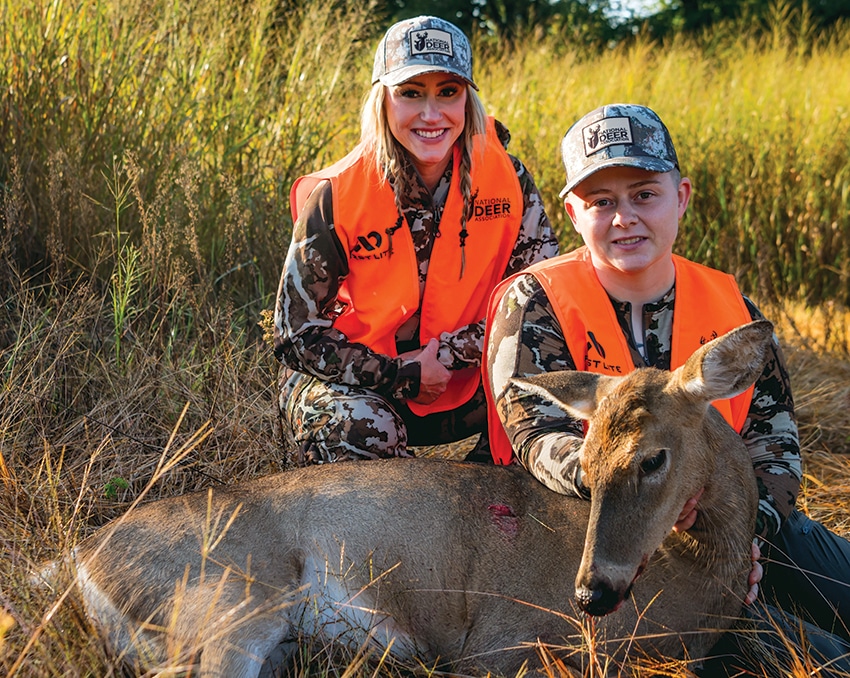 New York Senate Bill 5420 (S5420) and Assembly companion 2887 (A2887) would extend a previously set pilot program that enables 12 and 13-year-old hunters to harvest deer with a firearm or crossbow under the supervision of an experienced adult hunter.
Take Action
Please consider joining the National Deer Association (NDA) in supporting these important bills. S5420 and A2887 extend the sunset date of the deer hunting pilot program until 2025, giving youth hunters ages 12 and 13 the opportunity to continue hunting deer with a crossbow, rifle, shotgun, or muzzle-loading firearm. CLICK HERE to ask your lawmakers to support S5420 and A2887.
More information
The NDA was a lead advocate for the implementation of the youth deer hunting pilot program, which was originally set to expire at the end of 2023. The program requires individual counties to opt-in to the program, and the NDA successfully worked to ensure nearly every eligible county did indeed opt-in. The program also required the New York Department of Environmental Conservation (DEC) to provide a report to the New York State Legislature regarding participation in and safety of the program.
On February 1, DEC released a report affirming that the youth hunting pilot program has been beneficial to thousands of families across the state. Last fall, more than 9,400 12-and 13-year-old hunters, representing nearly 9,200 families, were eligible to hunt deer with a firearm or crossbow, and youth hunters submitted more than 1,800 deer harvest reports. DEC conducted a post-hunting survey that found 82% of youth hunters and 87% of their adult mentors were moderately or greatly satisfied with their youth big game hunting experience. Additionally, no hunting-related shooting incidents, violations, or license revocations involving 12 and 13-year-old hunters occurred during the first two years of the pilot program.
The extension of the deer hunting pilot program – although not the permanent solution we'd like to see – will allow more young hunters to learn the basics of being a safe and responsible hunter, as well as continue to strengthen family participation outdoors.