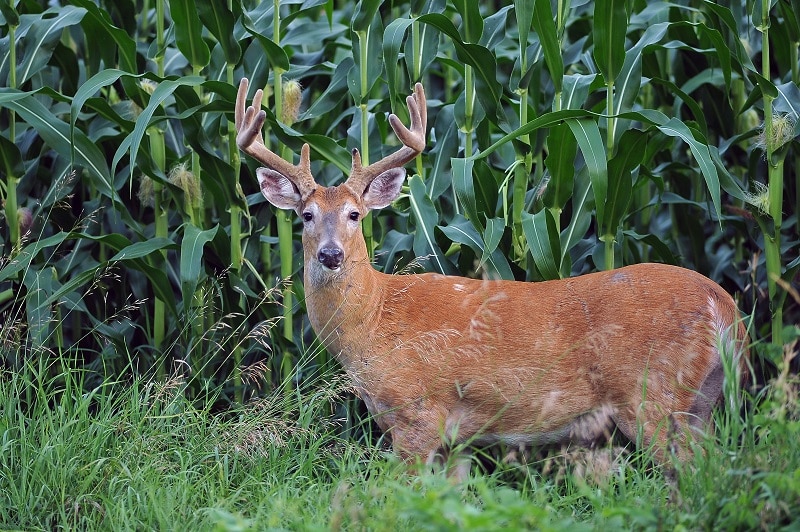 Mississippi House Bill 998 (HB 998), which is endorsed by the National Deer Association (NDA), recently passed out of the House Wildlife, Fisheries and Parks Committee. The bill provides that the wildlife in Mississippi belongs to the citizens of the state, and the state has a duty to protect and sustain its wildlife for the public's benefit, as well as the duty and authority to defend the public's interest in the state's wildlife, in accordance with sound scientific principles.
TAKE ACTION
Please consider joining the NDA in supporting this important legislation. The Mississippi Commission on Wildlife, Fisheries, and Parks (Commission) has taken recent steps – particularly with respect to chronic wasting disease (CWD) – that are not in the best interest of the state's deer or based on sound scientific principles. HB 998 provides a stronger legislative mandate to guide the Commission's decision-making. CLICK HERE to ask your lawmakers to vote in support of the bill.
MORE INFO
HB 998 recognizes that hunting, trapping and fishing and wildlife are vital parts of the heritage of the state of Mississippi. The bill would require the Commission to make decisions regarding the regulation of hunting in collaboration with the Mississippi Department of Wildlife, Fisheries and Parks (MDWFP). Further, HB 998 makes it the public policy of Mississippi to promote hunting, trapping and fishing and other outdoor recreational opportunities and to preserve these activities and the state's wildlife for all generations to come.
The NDA's mission is to ensure the future of wild deer, wildlife habitat, and hunting. The future of all three rely on management decisions founded in sound scientific principles. Based on recent actions and proposals by the Commission, the NDA has concerns about the guiding influences in the Commission's decisions. HB 998 makes clear that the wildlife of Mississippi, including its white-tailed deer, belong to the people of the state, must be protected for the people of the state, and that decisions regarding wildlife must be based on the best available science and made in collaboration with the state's wildlife management agency.