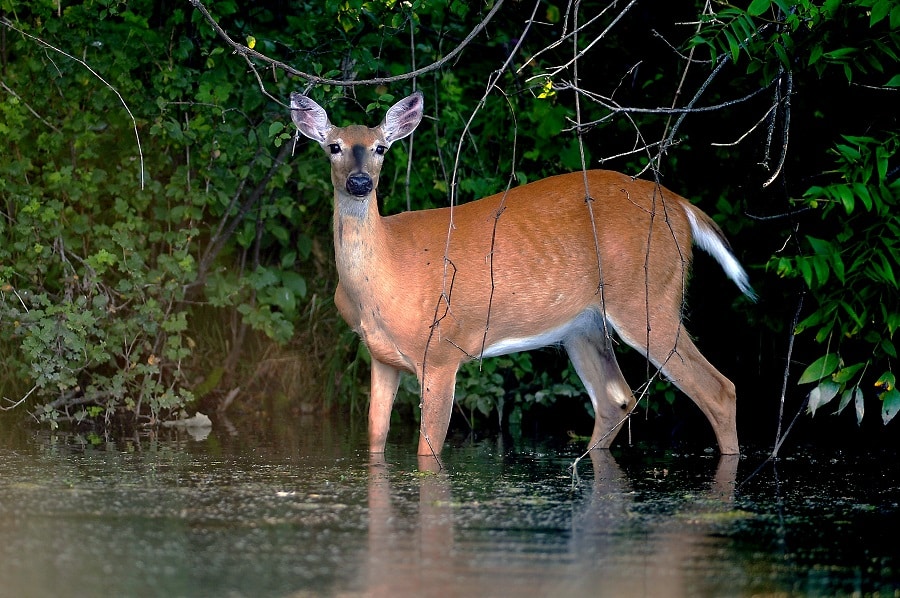 Florida's 2023 budget bill, which passed the Florida legislature in early May, includes a line item that provides $200,000 for Florida to become a financial partner of the Southeast Deer Partnership (SDP). Florida's contribution is returned dollar for dollar to the state as a public education campaign about the critical role white-tailed deer and deer hunting play in conservation.  
TAKE ACTION
Please consider supporting the National Deer Association (NDA) and the SDP by asking Governor Ron DeSantis to support the Southeast Deer Partnership funding found in line 1899 of the budget. The Governor is expected to take action on the budget next week, including vetoing a large number of line items. The SDP is an incredibly effective coalition promoting hunting and conservation throughout the southeast, and Florida's contribution will benefit all Floridians. CLICK HERE to ask Governor DeSantis to support Southeast Deer Partnership funding in the final state budget.
MORE INFO
The SDP is a coalition of 15 state wildlife management agencies, the U.S. Fish and Wildlife Service (USFWS), non-governmental organizations (NGOs) and private sector entities that have vested interests in the future of deer hunting, wildlife management and conservation. SDP is working on a multi-year, research-backed effort to educate the public about the vital role hunting plays in wildlife management, funding for preservation of non-game species and conservation of private and public land. Public understanding and support of hunting is the key to conserving America's wildlife and wild places for another generation. Through collaboration with partners, SDP's mission is to increase awareness of the role and benefits of deer hunting and hunters throughout the southeast.
Surveys show approximately three of every four hunters pursue deer, and whitetails are by far the most hunted game species in the United States. Unfortunately, hunters are aging out. USFWS data shows only about 5% of Americans, 16 years old and older, hunt. That percentage is half of what it was five decades ago, and the decline is expected to continue. SDP is working to reverse this trend, and Florida's contribution is a necessary and logical step for the state.
The funding initiative was supported in the legislature by Senator Jason Brodeur and Representative Bobby Payne, and the line item was approved by both chambers. The NDA thanks Sen. Brodeur, Rep. Payne and the Florida legislature for their support of this important work. Now, we just need Governor DeSantis to sign-off. Your support can ensure that happens.