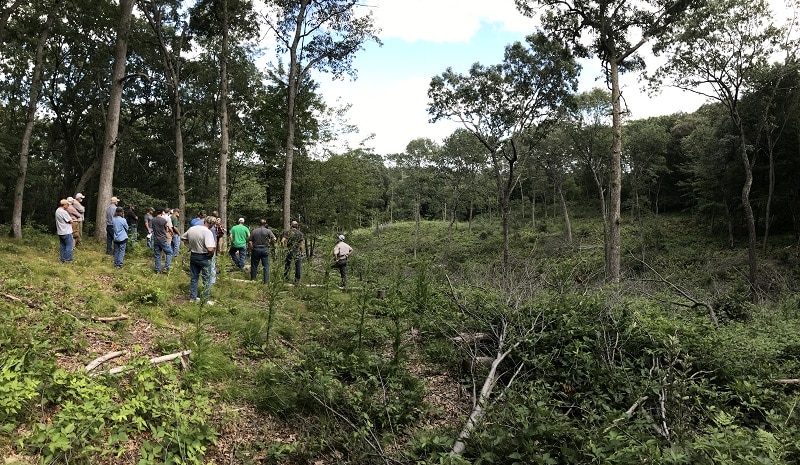 The United States Forest Service (USFS) Cherokee National Forest, Watauga Ranger District is currently accepting comments on its proposed Pond Mountain Project on approximately 8,548 acres of National Forest System lands on the Cherokee National Forest in northeastern Carter County, TN.
The National Deer Association (NDA) submitted comments in support of the project, which is designed to enhance wildlife habitat, improve forest health through vegetation management and other treatments. The NDA's mission – the future of wild deer, wildlife habitat, and hunting – relies on active forest management decisions founded in sound scientific principles. The Pond Mountain Project includes multiple management prescriptions from the Cherokee National Forest's Forest Plan (Plan) within the boundaries of the project area, and we support many of those specific prescriptions. Specifically, we support the project's goals to:
Provide early successional forest for wildlife species that utilize this successional stage;
Release mast-producing trees in previously regenerated stands to ensure they continue to be a component of mature and maturing stands in the project area; and
Improve species sustainability and promote stand vigor, e.g. forest health, within the project area to prevent loss of environmental assets due to insect and/or disease outbreaks; and
Provide wildlife habitat components to sustain or promote viable populations of wildlife species within the project area, and increase wildlife viewing opportunities.
The above goals – particularly if implemented at the maximum values outlined in the Plan – will provide incredible benefits to the project area's flora, fauna and users. Sustainable, active forest management perpetuates diverse, healthy, and climate resilient landscapes.
We encourage our Tennessee supporters to submit similar comments in support to the District Ranger, Keith Kelley. Comments will be accepted through February 18. Specific written comments must be submitted to: Keith Kelley, 4400 Unicoi Drive, Unicoi, TN 37692. Electronic comments may be submitted via email to SM.FS.r8cherwatcom@usda.gov.