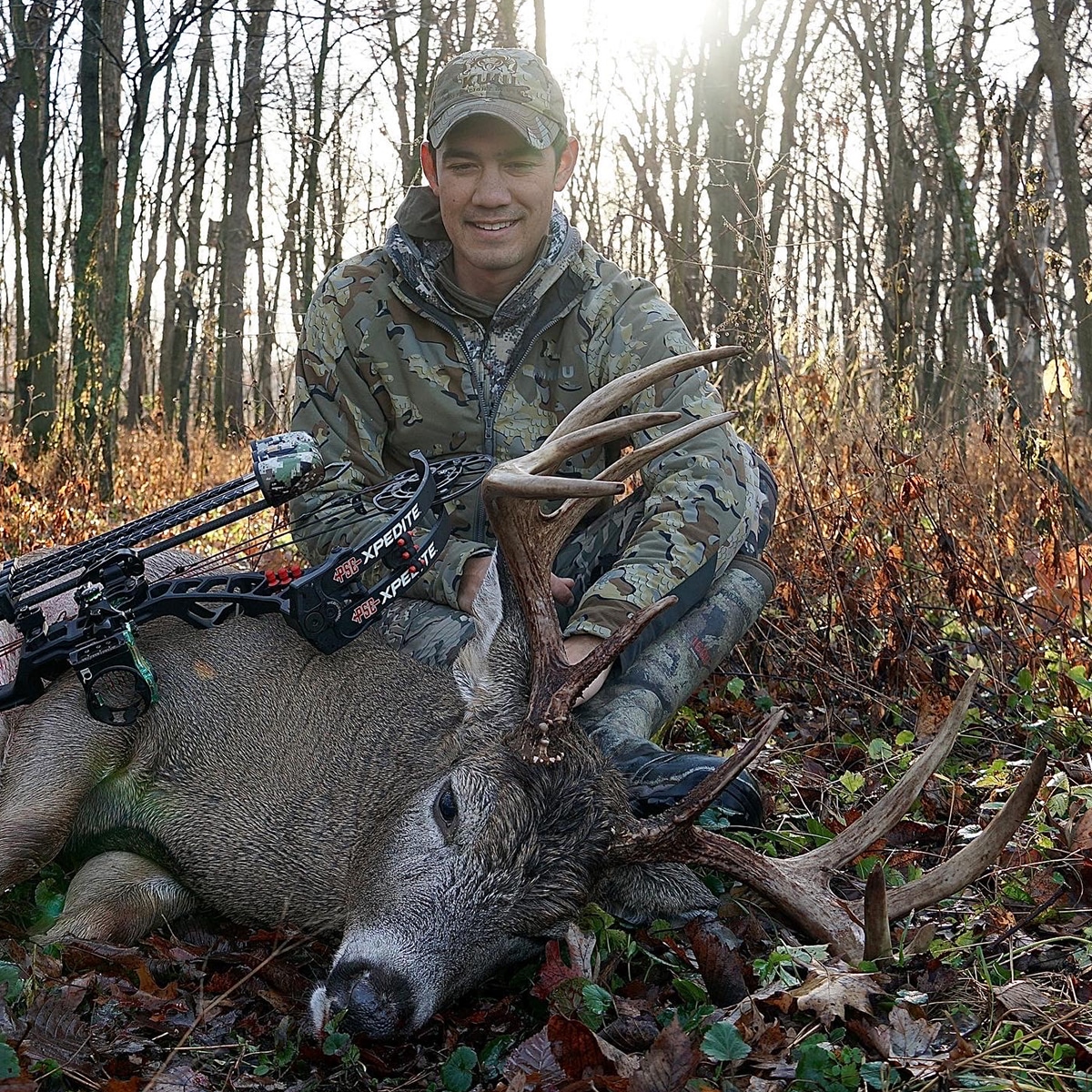 The National Deer Association is pleased to present its 2022 Signpost Communicator of the Year Award to Alex Robinson of Minnesota, editor-in-chief of Outdoor Life. Named after the organization's first newsletter, the Signpost Award goes to an outdoor communicator who shares accurate information with deer hunters, works to ensure a strong future for whitetails, and supports the NDA and its mission.
Throughout his career at Outdoor Life – which began with an internship in 2008 – Alex has exemplified NDA's award criteria. He's reported on and written about critical deer conservation issues that don't always drive a lot of clicks, like chronic wasting disease (CWD), the impacts of climate change on deer and other wildlife, and threats to public hunting lands. In such reporting, Alex has often called on staff biologists at the National Deer Association, used information from the organization's annual Deer Report, and joined NDA in achieving conservation priorities like protecting sensitive public hunting areas from industrial development.
"Well before he was editor-in-chief, we got to know Alex for his solid reporting skills that he applied to everything from major deer conservation issues to picking a good deer cartridge," said Lindsay Thomas Jr., NDA Chief Communications Officer. "Alex is your basic deer-hunting addict at the core, but you add in his journalism training, his writing skill, and the opportunities he's earned at Outdoor Life, and he's already among America's chief hunting writers at a relatively early point in his career."
Robinson earned his journalism degree at the University of Minnesota, but his minor in Fisheries, Wildlife and Conservation was a hint at his preferred direction as a writer. Before arriving at Outdoor Life as an intern, he worked at the Star Tribute and Minnesota Daily newspapers. Since 2008, he's worked his way up quickly to editor-in-chief at Outdoor Life and now leads a team of writers, photographers and editors at the successful and growing digital publication.
"Alex brings a lot of energy to his work and isn't afraid to tackle the tough issues, even when they're controversial," said NDA CEO Nick Pinizzotto. "He also lives the lifestyle as an accomplished hunter who can write about his real-life experiences in the outdoors."
Over the years, Robinson has called on and supported NDA many times. In 2022, his reporting on the art of aging whitetail bucks in the field helped bring significantly greater awareness to NDA's new educational video on buck aging.
Robinson's outdoor interests include bowhunting whitetails, turkey hunting, and pursuing ducks with his black lab Otis at his side. Robinson lives in Grant, Minnesota with his wife Stephanie, their 2-year-old daughter Mila, and of course Otis.
Previous winners of NDA's Signpost Communicator of the Year Award include Josh Honeycutt of Kentucky (2021) Mike Hanback of Virginia (2020), Dan Johnson of Iowa (2018), Tony Hansen of Michigan (2016), Will Brantley of Kentucky (2015), Mark Kenyon of Michigan (2014), Scott Bestul of Minnesota (2013), Andy Whitaker of Alabama (2012), Patrick Durkin of Wisconsin (2011), Bob Humphrey of Maine (2010) and C.J. Winand of Maryland (2009).