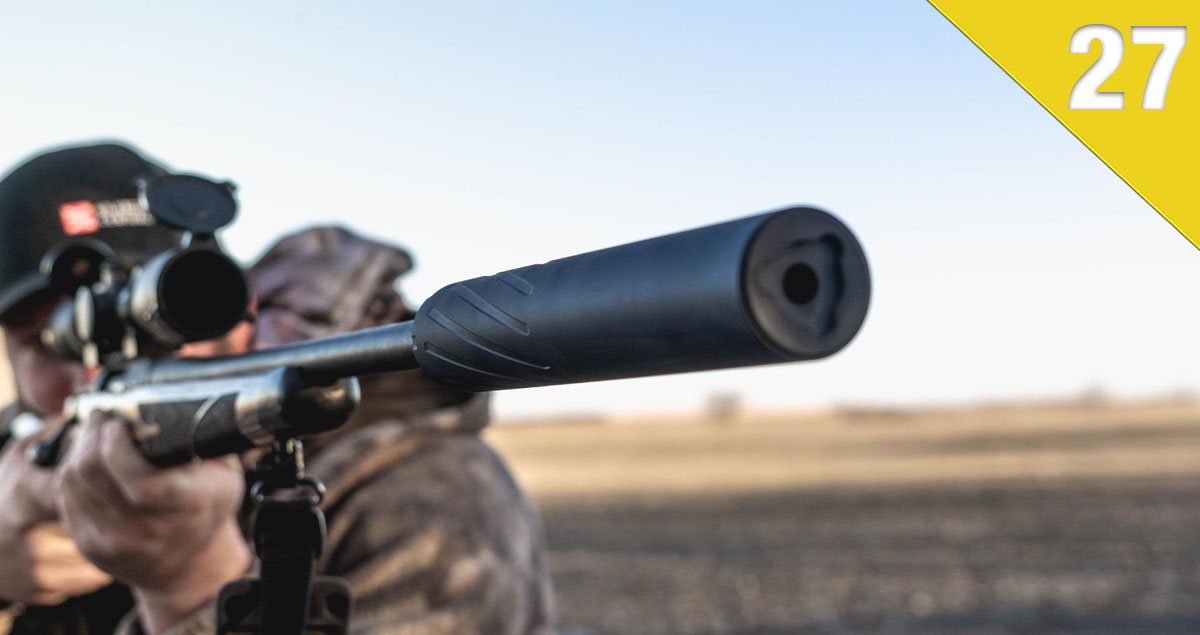 The use of suppressors for hunting and shooting is steadily growing in popularity. There are many benefits to using one ranging from hearing protection to reduced recoil to spooking less game. Despite their benefits, many shooters have the misconception that obtaining one is too cumbersome and not worth the hassle or expense.
Our guest on this episode is Brandon Maddox, the founder and CEO of Silencer Central, and he explains how his company has made it easier than ever to add a suppressor to your gun cabinet. He talks about the start of the company and how his recognizing a void in the industry eventually led to him having two floors of warehouse space full of suppressors waiting to go out to consumers. Finally, he details the process involved with getting a suppressor and the process his company uses to make it as simple as possible.
This is also an Ask NDA Anything episode! Nick and The Doctor tackle questions about early season decoy use and battery options for cellular trail cameras. They also talk about their mid-summer preparations for the coming deer season and give the always entertaining B Team Report.
Listen Now
Important Links
Show sponsor: Silencer Central
Silencer Central Instagram Page
Silencer Central Facebook Page
Silencer Central YouTube Channel
Follow Nick Pinizzotto on Instagram
Follow Mike Groman on Instagram
Music by Bensound
Subscribe to the Podcast on:
About the National Deer Association
The National Deer Association (NDA) is a non-profit deer conservation group that works to ensure the future of wild deer, wildlife habitat and hunting. Thank you for subscribing to our podcast!
Support NDA's mission by becoming a member today.
NDA has the highest ranking from Charity Navigator, an independent group that monitors non-profits for financial efficiency and effectiveness.
Learn more about deer and deer hunting in our weekly, free e-newsletter.