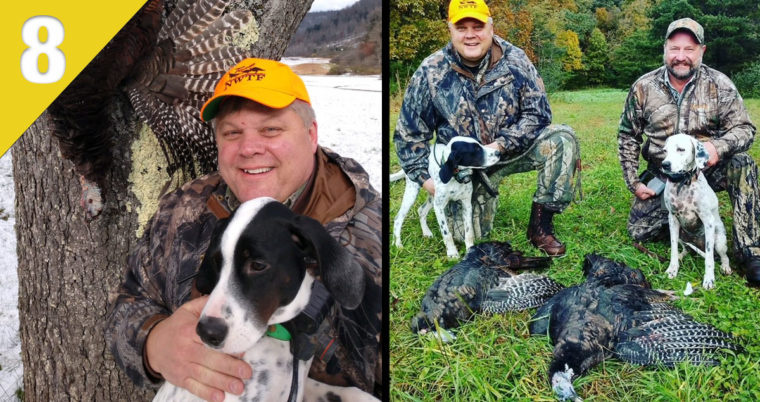 Running a state wildlife agency has to rank up there as one of the most difficult jobs in the country given how passionate sportsmen are about hunting. Deer in particular drive much of that passion, especially in states with hundreds of thousands of hunters who all have their own idea of how to manage deer. Maybe that's why Bryan Burhans, Executive Director of the Pennsylvania Game Commission and NDA board member boldly proclaims that turkeys are better than deer! He joins Nick and "The Doctor" on this episode to humorously explain his reasoning and to talk about his passion for his job despite the challenges it sometimes brings. Also in this episode, the guys answer "ask NDA anything" questions from our listeners and discuss how their early season archery hunting is going.
Listen Now:
Important Links:
For more information about our guest, Bryan Burhans, visit the Pennsylvania Game Commission website.
Follow Nick Pinizzotto on Instagram
Follow Mike Groman on Instagram
Subscribe to the Podcast on:
About the National Deer Association
The National Deer Association (NDA) is a non-profit deer conservation group that works to ensure the future of wild deer, wildlife habitat and hunting. Thank you for subscribing to our podcast!
Support NDA's mission by becoming a member today.
NDA has the highest ranking from Charity Navigator, an independent group that monitors non-profits for financial efficiency and effectiveness.
Learn more about deer and deer hunting in our weekly, free e-newsletter.
Follow us on our other channels: Facebook | Instagram | Twitter | YouTube