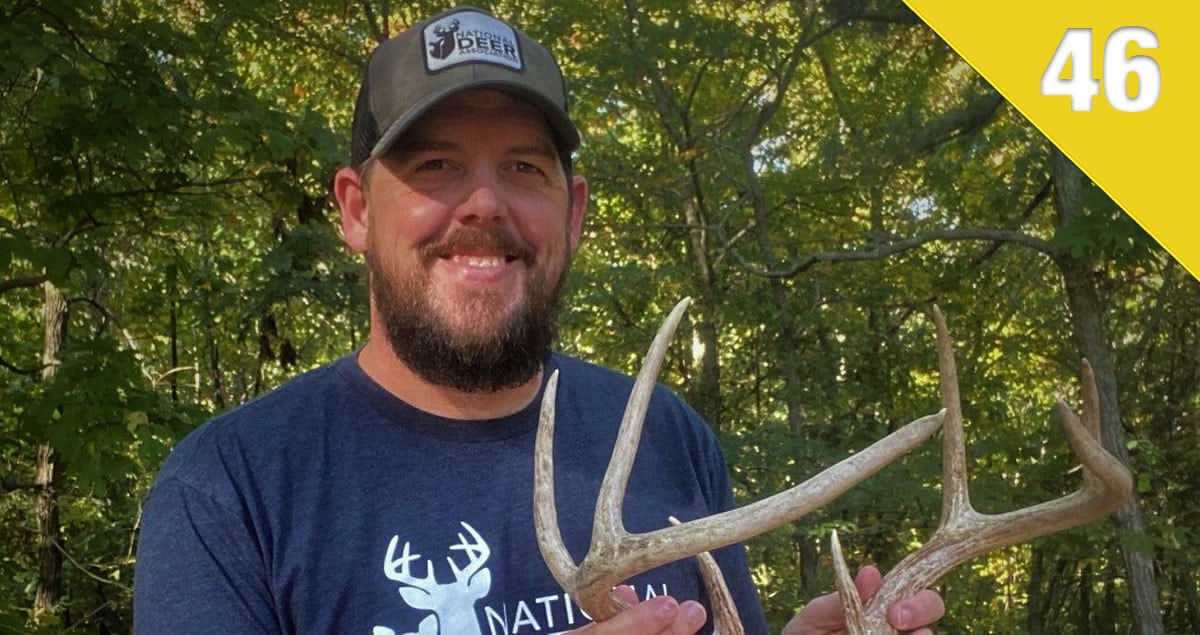 Do you feel that deer management only extends to your boundary line? Or, that what occurs beyond the border has traditionally been looked upon as the wild west? Wildlife Cooperatives (Co-ops) are changing that mindset. A Wildlife Co-op is comprised of neighboring landowners and/or hunters working toward common interests.
NDA has long recognized the importance of a cooperative effort among neighbors to promote healthy deer herds, healthy habitats, and for improved hunting quality. Cooperatives driven by deer management also enrich broader landscape biodiversity and conservation, which is beneficial for game and non-game species alike.
In this episode, NDA's Deer Outreach Specialist Cheyne Matzenbacher joins Nick and The Doctor to talk about Co-ops, and how to get one started in your area. Cheyne shares success stories from his work, and The Doctor also talks about his personal experience being part of a Co-op in New York.
The B-Team Report doesn't disappoint once again as our hosts share tales of failed muzzleloader hunts and the burn of spilled hot coffee. Next episode is an Ask NDA Anything episode, so be sure to get your questions in. You can send them to nick@deerassociation.com.
Listen Now
Important Links
Title sponsor: Black Rifle Coffee Company
Show sponsor: Moultrie Mobile
National Deer Association Wildlife Cooperatives
Contact Cheyne Matzenbacher: cheyne@deerassociation.com
Follow Nick Pinizzotto on Instagram
Follow Mike Groman on Instagram
Music by Bensound
Subscribe to the Podcast on:
About the National Deer Association
The National Deer Association (NDA) is a non-profit deer conservation group that works to ensure the future of wild deer, wildlife habitat and hunting. Thank you for subscribing to our podcast!
Support NDA's mission by becoming a member today.
NDA has the highest ranking from Charity Navigator, an independent group that monitors non-profits for financial efficiency and effectiveness.
Learn more about deer and deer hunting in our weekly, free e-newsletter.
Follow us on our other channels: Facebook | Instagram | Twitter | YouTube