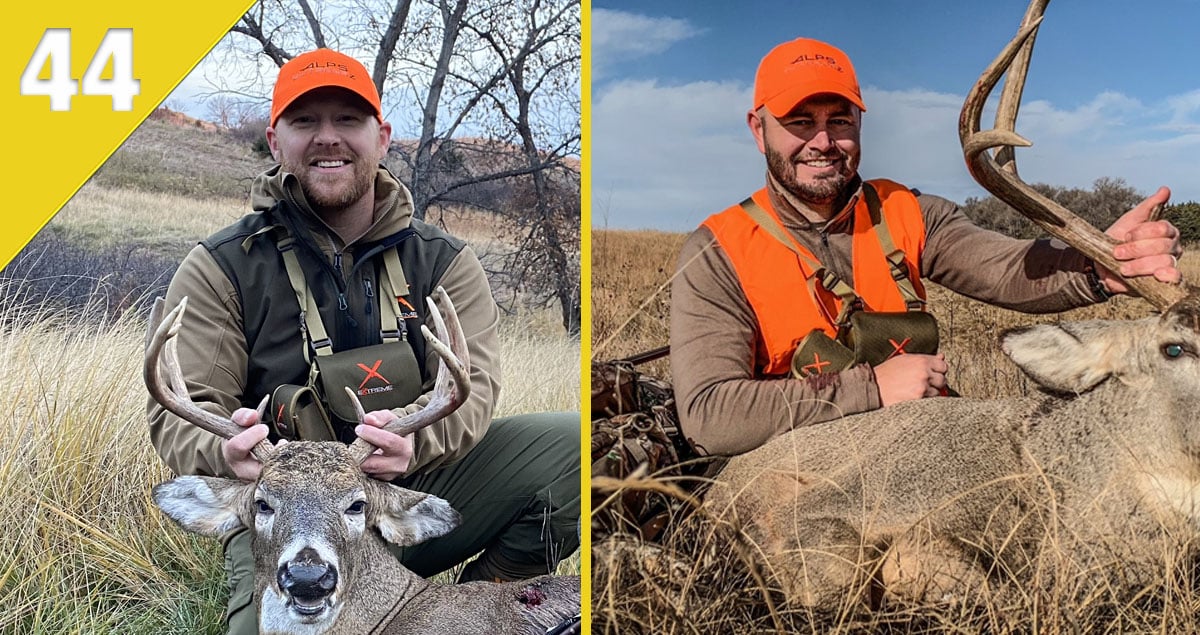 In this episode of the Coffee and Deer podcast, we're talking hunting packs and what to look for when buying a pack to match your hunting needs. Nick and The Doctor talk with Zach Scheidegger and Joe Schroeder of ALPS OutdoorZ, both experienced hunters and pack experts.
They cover everything from various types of packs to how to know how much weight is safe to carry. The guys also review some of Alps OutdoorZ's top products while previewing new offerings that will be available later in the year.
In this episode's B-Team Report, one of our hosts ends up with a deep cut to a finger while the other sent Board members to the wrong virtual meeting room thanks to a little help from Microsoft. The next episode will have an Ask NDA Anything segment, so if you have questions or want to share your own B-Team story, you can send them to nick@deerassociation.com.
Listen Now
Important Links
Title sponsor: Black Rifle Coffee Company
Show sponsor: ALPS OutdoorZ
Follow Nick Pinizzotto on Instagram
Follow Mike Groman on Instagram
Music by Bensound
Subscribe to the Podcast on:
About the National Deer Association
The National Deer Association (NDA) is a non-profit deer conservation group that works to ensure the future of wild deer, wildlife habitat and hunting. Thank you for subscribing to our podcast!
Support NDA's mission by becoming a member today.
NDA has the highest ranking from Charity Navigator, an independent group that monitors non-profits for financial efficiency and effectiveness.
Learn more about deer and deer hunting in our weekly, free e-newsletter.
Follow us on our other channels: Facebook | Instagram | Twitter | YouTube