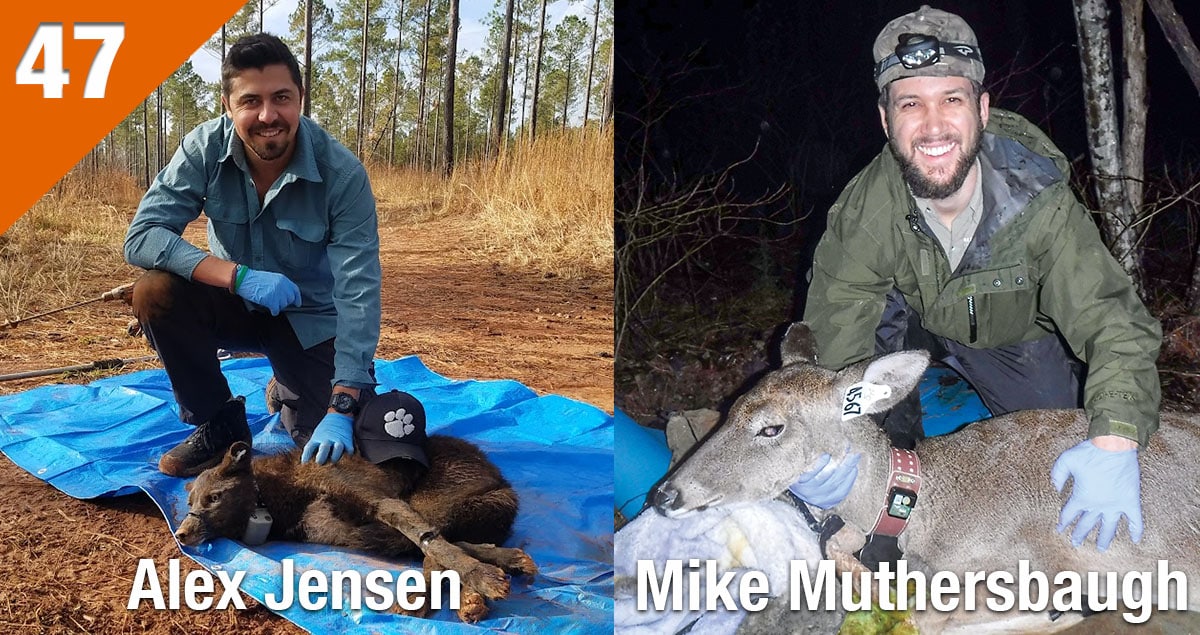 In this episode of the Deer Season 365 podcast, we're talking with Mike Muthersbaugh and Alex Jensen, who are both researchers and Ph.D. candidates at Clemson University, about the large-scale fawn and coyote research project they've been working on. We do a deep dive into what they've learned along the way, including what doe and fawn behavior leads to increased risk of predation, what habitat characteristics improve fawn survival, as well as a favorite summer coyote food source besides fawns that may surprise you.
Listen Now
Important Links
Sponsored by: The Bearded Buck
Follow Brian Grossman on Instagram
Sign up for NDA's free weekly e-newsletter
Subscribe to the Podcast on:
About the National Deer Association
The National Deer Association (NDA) is a non-profit deer conservation group that works to ensure the future of wild deer, wildlife habitat and hunting. Thank you for subscribing to our podcast!
Support NDA's mission by becoming a member today.