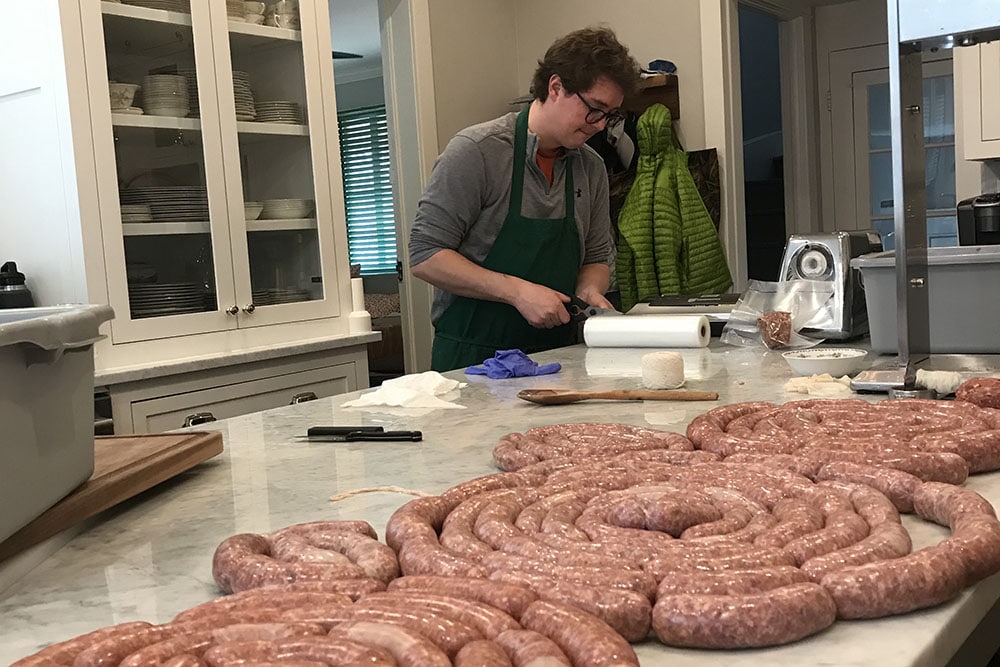 Give the gift of better venison this holiday season. Giving a hunter you know one or more of these culinary gifts will up their venison game and hopefully pay dividends your way.
Digital Meat Thermometer
This is by far the #1 tool for a wild game chef. You should be cooking your venison by temperature and not time. Overcooked venison by any method doesn't come close to properly cooked venison. Making sure you're consistently cooking your venison to the preferred temperature is going to make your burgers juicier and your backstraps perfect every time. There are a wide variety of digital meat thermometers available through Amazon at prices to fit almost any budget.
Meat Grinder + Sausage Stuffer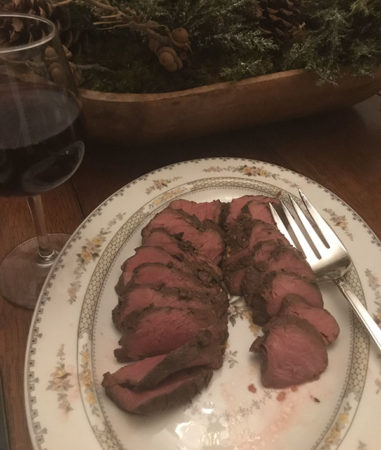 I'm just going to lump these items together, but you can certainly buy and give them separately. A meat grinder really makes it "home gaming." You're going to need a grinder to fully process your deer at home, and there are many benefits to taking these steps. A grinder allows you to not only make ground meat but grind it as needed and keep your venison in primal cuts for better storage in the freezer. This also allows you to grind fat and add it to venison as needed. If you're going to take your processing a step further and try your hand at making sausage, which I would recommend, you're going to want a dedicated stuffer. I've used a number of brands but we're hosting a Field to Fork for American Outdoor Brands this December and they own MEAT! They've sent us some demonstration products and they are very nice.
Sous Vide
I seriously bought a few of these for Christmas gifts for family a few years ago. If you want to give the gift of perfectly cooked venison you cannot screw up, give a sous vide machine. Like the digital thermometer mentioned above, a sous vide regulates a water bath to a set low temperature and consistently cooks the item placed in the bath. I simply seal my venison loin or roast with a little oil, garlic, spices in a zip-lock or vacuum-sealed bag, set the bath to 129 degrees and let it run. It cannot over-cook. After as little an hour or two you pull the meat out and finish with a sear. If the internal temperature hits ~135 degrees after the sear you're looking at a perfectly medium-rare venison loin or roast.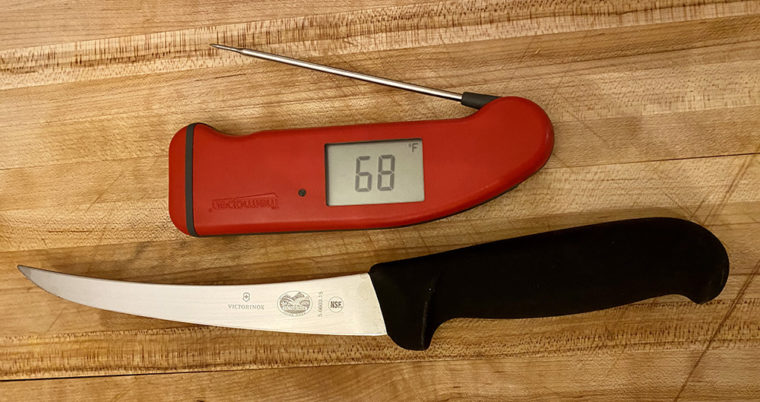 Knives
More often than not, when I visit a taxidermist or meat processor, I notice they're using Victorinox knives. The "original swiss army knife maker" makes some high-quality and affordable chef knives and processing knives. I see taxidermists using their pairing knives for practically everything. I love their 6-inch boning knives. You can find most models online for $15-30.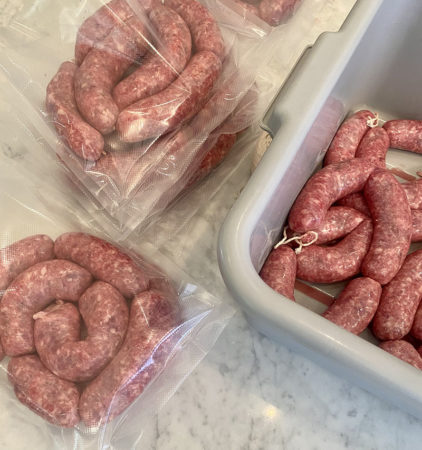 Vacuum Sealer
Vacuum sealers are really nice for preparing meat for the freezer or storing bulk jerky. I have a couple — one more expensive LEM model and one affordable Weston Mossy Oak Gamekeeper edition bought at Walmart while on a hunting trip. Both work equally well.
Meat Lugs
It sure doesn't sound or even look exciting but if you process enough venison at home, a couple meat lugs go a long way. I use them to age venison in the fridge, organize meat while breaking down quarters and especially while grinding meat and making sausage or fat-added burger. Most processing companies sell quality lugs. Get the lids too.
Traeger Grill
We've been cooking on a Traeger wood-fired grill for Field to Fork since 2016. They were great then and even better today. it's easy to cook for three or thirty, and we've used it to cook everything from venison loin, roasts, burgers, meatloaf, and sausages. There is no better way to make venison jerky than on a Traeger grill. World champion pitmaster, Danielle "Diva Q" Bennett, came to Whitetail Weekend in 2020 and made venison tacos for a couple hundred attendees with our Traeger and some whole venison quarters. You may remember enjoying them in person or seeing the recipe in Quality Whitetails.