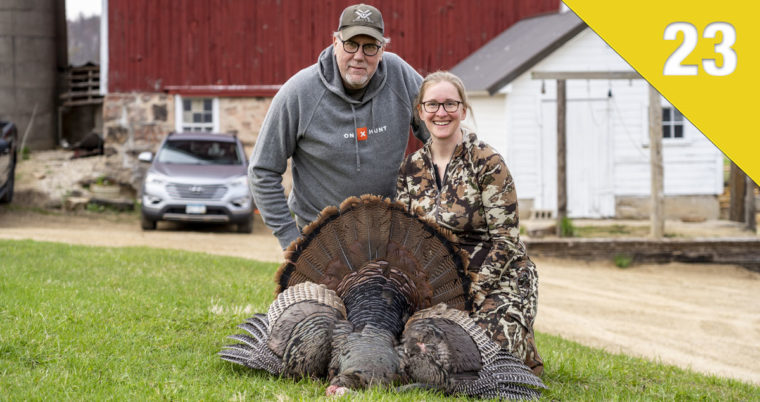 Doug Duren is one of the most dedicated conservationists of our time. He's an Aldo Leopold fan, and his passion for conservation led him to coining the catchy phrase, "It's not ours, it's just our turn." He is a contributor to MeatEater and is a regular guest on the MeatEater podcast.
Doug joins Nick and the Doctor to discuss a range of hunting and conservation topics and he shares why he is particularly dedicated to getting the word out about chronic wasting disease when so many others shy away from it. He talks about managing his family farm that has been in the family for 120 years, and how his management of the property differs from that of his father. Part of that management involves sharing it with his friends and also as a tool to recruit new hunters. He believes private landowners can do more for conservation and he is leading by example.
Also in this episode we answer three Ask NDA Anything questions ranging from food plots to fawns to saddle hunting. Nick shares the story of his not so incredible journey home from a recent trip to Austin, TX and the guys rehash their turkey hunting adventures, which are always more entertaining than productive.
Listen Now
Important Links
Show sponsor: The Firminator
TRCP: www.trcp.org
Follow Nick Pinizzotto on Instagram
Follow Mike Groman on Instagram
Music by Bensound
Subscribe to the Podcast on:
About the National Deer Association
The National Deer Association (NDA) is a non-profit deer conservation group that works to ensure the future of wild deer, wildlife habitat and hunting. Thank you for subscribing to our podcast!
Support NDA's mission by becoming a member today.
NDA has the highest ranking from Charity Navigator, an independent group that monitors non-profits for financial efficiency and effectiveness.
Learn more about deer and deer hunting in our weekly, free e-newsletter.
Follow us on our other channels: Facebook | Instagram | Twitter | YouTube