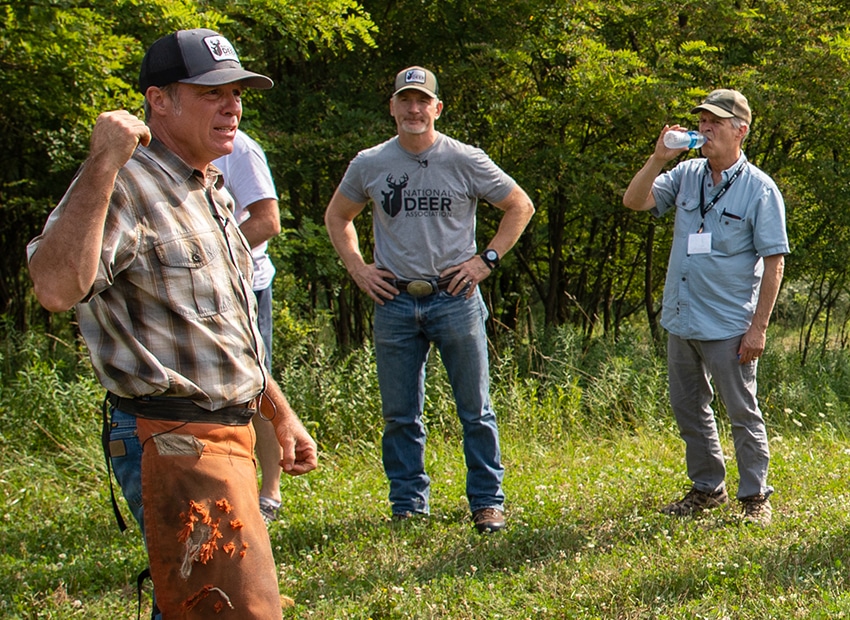 The National Deer Association is pleased to announce that Dr. Craig Harper of the University of Tennessee is the recipient of the 2021 NDA Joe Hamilton Lifetime Achievement Award for his decades of deer research, contributions to habitat management knowledge, and unwavering support for NDA. The award is given by Joe Hamilton, NDA Board member and founder of the Quality Deer Management Association, which became the National Deer Association in 2020.
"The ultimate measure of an educator is the level to which education is taken beyond the classroom," said Hamilton. "My friend Craig Harper has launched scores of students into positions at universities, state and federal agencies, and the private sector. He set the example of sharing knowledge as a prolific writer and speaker, impacting millions of acres of wildlife habitat and countless wildlife species.
"Craig's allegiance to and support of the National Deer Association has been steadfast since the organization was founded. He has spoken at national conventions and seminars throughout the whitetail's range and has played a significant role in NDA's popular and successful Deer Steward courses and modules. His books and publications are regarded as must-have guidance for wildlife habitat managers as far away as Tasmania, Australia.
"If our mentor Aldo Leopold were here, he would have one heartfelt comment about this award: 'Well done!' I am proud to announce that Dr. Craig Harper will be the recipient of the 2021 Joe Hamilton Lifetime Achievement Award."
Dr. Harper is a professor of wildlife management and the Extension Wildlife Specialist at the University of Tennessee. His publications, programs and research efforts have concentrated on applied wildlife management, especially as related to forest management, early succession management, prescribed fire effects, herbicide applications, Quality Deer Management, and food plot management. He has conducted research on food plots, wildlife openings and their use by wildlife since 1994. He is the author of the book Wildlife Food Plots and Early Successional Plants along with numerous other books and booklets. He is a contributor to NDA's Quality Whitetails magazine and also contributed to NDA's book Quality Food Plots, and he is an instructor at NDA's Deer Steward courses.