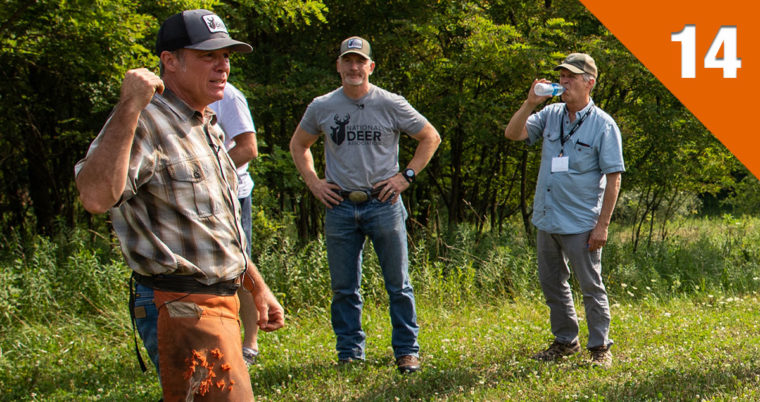 In this week's episode of NDA's Deer Season 365 Podcast, we're talking with Dr. Craig Harper of the University of Tennessee about how to use forest stand improvement to create great deer habitat. Dr. Harper walks us through the entire process, from deciding where to start your FSI efforts, how many trees to remove, which trees to remove, and the best methods to remove or kill your target trees. We also discuss how to best maintain the habitat you create through FSI, including the use of prescribed fire. If you have woods you'd like to manage for better deer hunting, this is one episode you don't want to miss!
Listen Now:
Important Links:
Dr. Harper's Forest Stand Improvement booklet (PDF)
Other Publications by Dr. Craig Harper
Follow Brian Grossman on Instagram
Sign up for NDA's free weekly e-newsletter
Subscribe to the Podcast on:
About the National Deer Association
The National Deer Association (NDA) is a non-profit deer conservation group that works to ensure the future of wild deer, wildlife habitat and hunting. Thank you for subscribing to our podcast!
Support NDA's mission by becoming a member today.
NDA has the highest ranking from Charity Navigator, an independent group that monitors non-profits for financial efficiency and effectiveness.
Learn more about deer and deer hunting in our weekly, free e-newsletter.
Follow us on our other channels: Facebook | Instagram | Twitter | YouTube