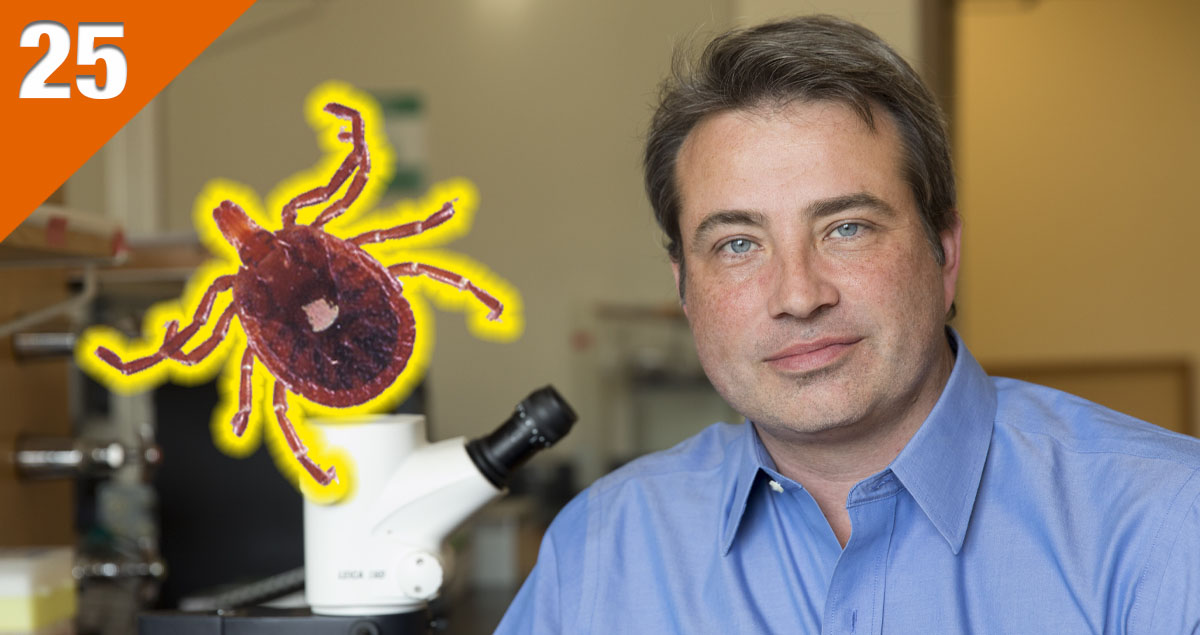 In this week's episode of the Deer Season 365 Podcast we're talking with Dr. Michael Yabsley of the University of Georgia. Michael is a professor of wildlife diseases with UGA's Warnell School of Forestry and Natural Resources, as well as a researcher with the Southeastern Cooperative Wildlife Disease Study, and we brought Michael on to talk all about ticks, tick-borne diseases, and how to best protect yourself from them.
It's that time of year when ticks really start to become an issue, and many of you will soon start running trail cameras, hanging deer stands, clearing shooting lanes, and working on food plots, and you need to take the necessary precautions to prevent tick exposure as much as possible.
Listen Now:
Important Links:
NDA's Redneck Blinds Sweepstakes
Follow Brian Grossman on Instagram
Sign up for NDA's free weekly e-newsletter
Subscribe to the Podcast on:
About the National Deer Association
The National Deer Association (NDA) is a non-profit deer conservation group that works to ensure the future of wild deer, wildlife habitat and hunting. Thank you for subscribing to our podcast!
Support NDA's mission by becoming a member today.
NDA has the highest ranking from Charity Navigator, an independent group that monitors non-profits for financial efficiency and effectiveness.
Learn more about deer and deer hunting in our weekly, free e-newsletter.
Follow us on our other channels: Facebook | Instagram | Twitter | YouTube