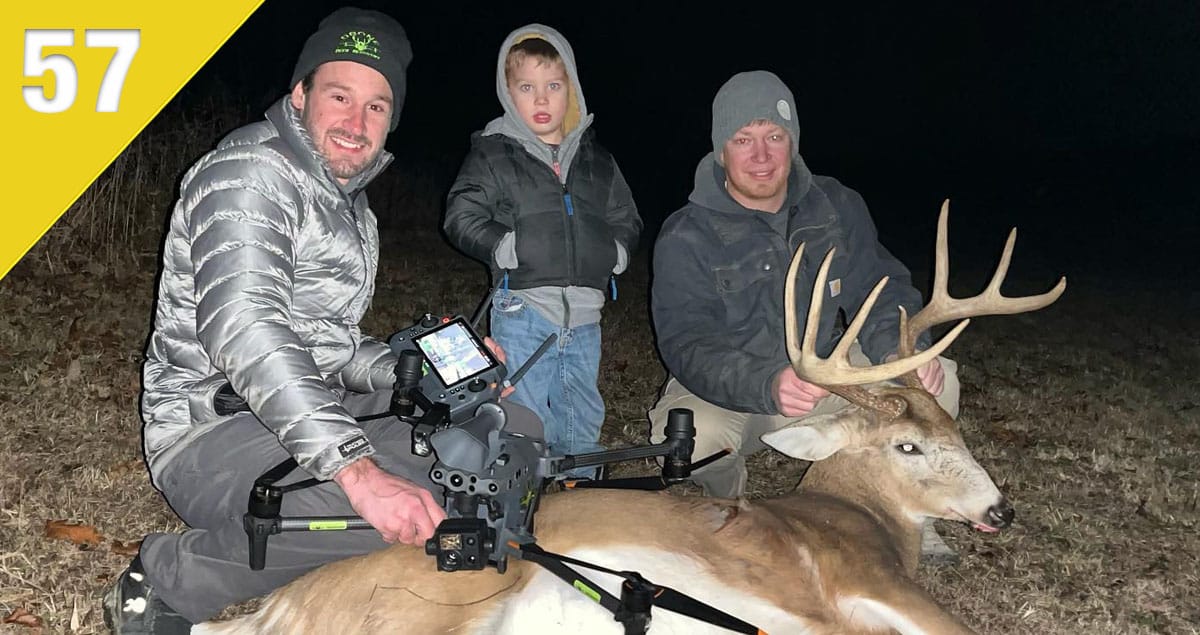 If you've been hunting for more than a few years, you've undoubtedly shot a deer that didn't go down immediately, necessitating a tracking endeavor. With any luck, the tracking job is short, and your deer is recovered quickly. In some cases, though, it may take longer than anticipated. And in the worst cases, you find yourself scratching your head wondering what went wrong and what to do next.
There are a lot of factors that go into tracking a hit deer, and some of them that can make it more difficult are out of your control, like weather, dense vegetation, property lines, or just bad luck. Thanks to technology, a tough tracking job can end with a successful recovery with a little help from above.
Mike Yoder joins the show and talks with Nick and The Doctor about Drone Deer Recovery, a business he started when he realized the opportunity in front of him. Using his skill with drones combined with thermal imagery technology, he's helping hunters across the country recover hit deer, and the business has already grown beyond his wildest dreams.
This is also an Ask NDA Anything episode and our hosts answer questions about blood trailing in the early season and tree stand placement. If you have a question for NDA, please be sure to send it to nick@deerassociation.com and it will be read on a future episode.
Episode Sponsor: The Firminator
Listen Now
Important Links
Drone Deer Recovery website
Drone Deer Recovery YouTube channel
Follow Nick Pinizzotto on Instagram
Follow Mike Groman on Instagram
Music by Bensound
Subscribe to the Podcast on:
About the National Deer Association
The National Deer Association (NDA) is a non-profit deer conservation group that works to ensure the future of wild deer, wildlife habitat and hunting. Thank you for subscribing to our podcast!
Support NDA's mission by becoming a member today.
NDA has the highest ranking from Charity Navigator, an independent group that monitors non-profits for financial efficiency and effectiveness.
Learn more about deer and deer hunting in our weekly, free e-newsletter.
Follow us on our other channels: Facebook | Instagram | Twitter | YouTube