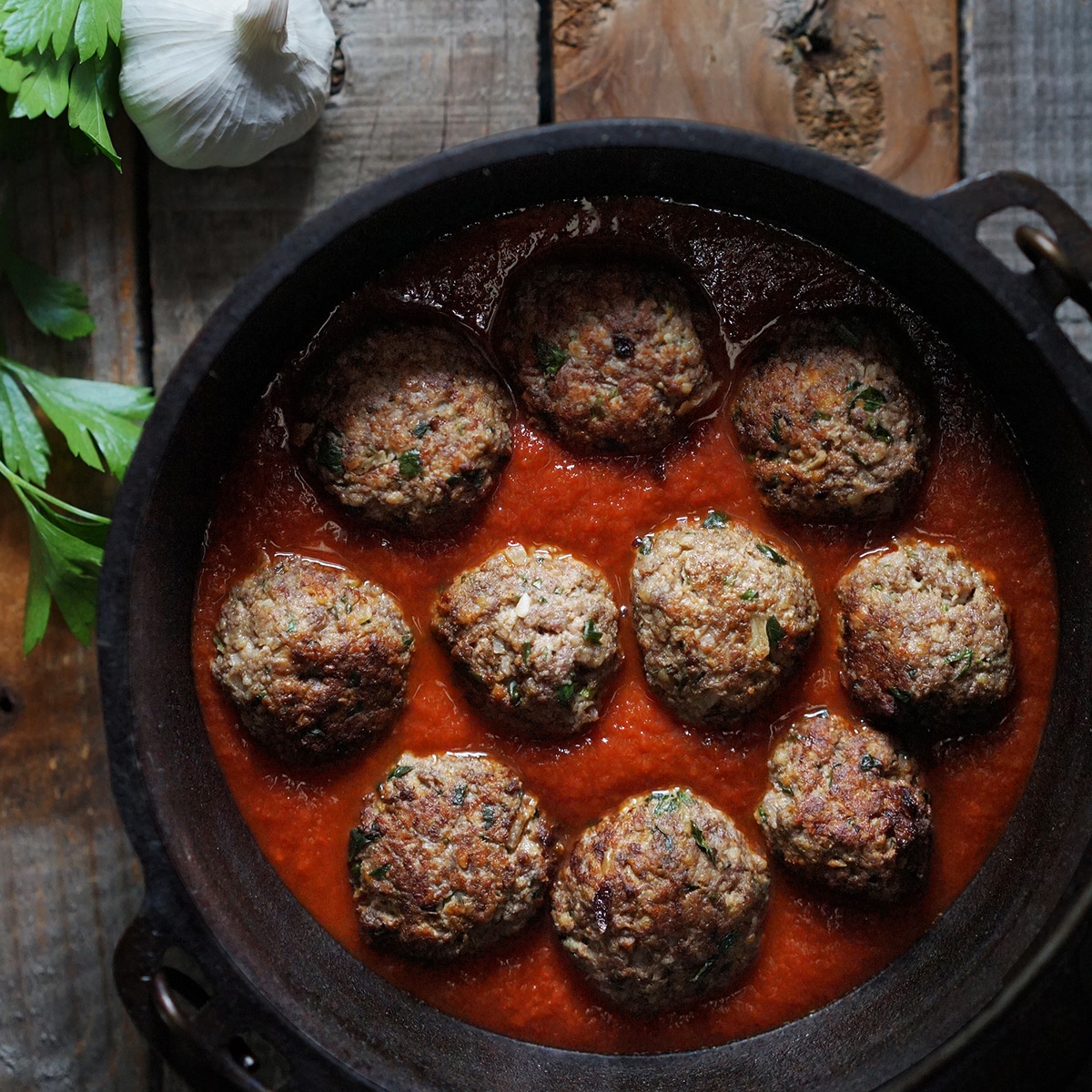 Venison meals are an important part of NDA's Field to Fork hunter recruitment program, and this tried and true recipe for venison meatballs has been a crowd favorite at many Field to Fork hunts. At home, this is my go-to venison recipe. It's a household favorite, earning praise even from those who "don't like venison." And to top it all off, it's easy to make.
This recipe will yield 40 large meatballs. If that's more than you need, simply freeze the leftover meatballs for next time.
Ingredients for Venison Meatballs
2 ½ pounds ground venison
2 cups Italian-flavored bread crumbs
4 eggs
1 cup milk
1 cup chopped fresh parsley
1 cup grated parmesan cheese
2 tablespoons olive oil
2 cloves garlic minced
1 onion minced
vegetable oil for frying
66 oz. jar of red sauce
Instructions
Mix all ingredients (except for vegetable oil and red sauce) in a large bowl. Let stand for half an hour. Roll into 2-inch balls. Fry in vegetable oil, browning them on all sides. Add to large crockpot, cover with sauce, and cook on high heat for 4 hours.