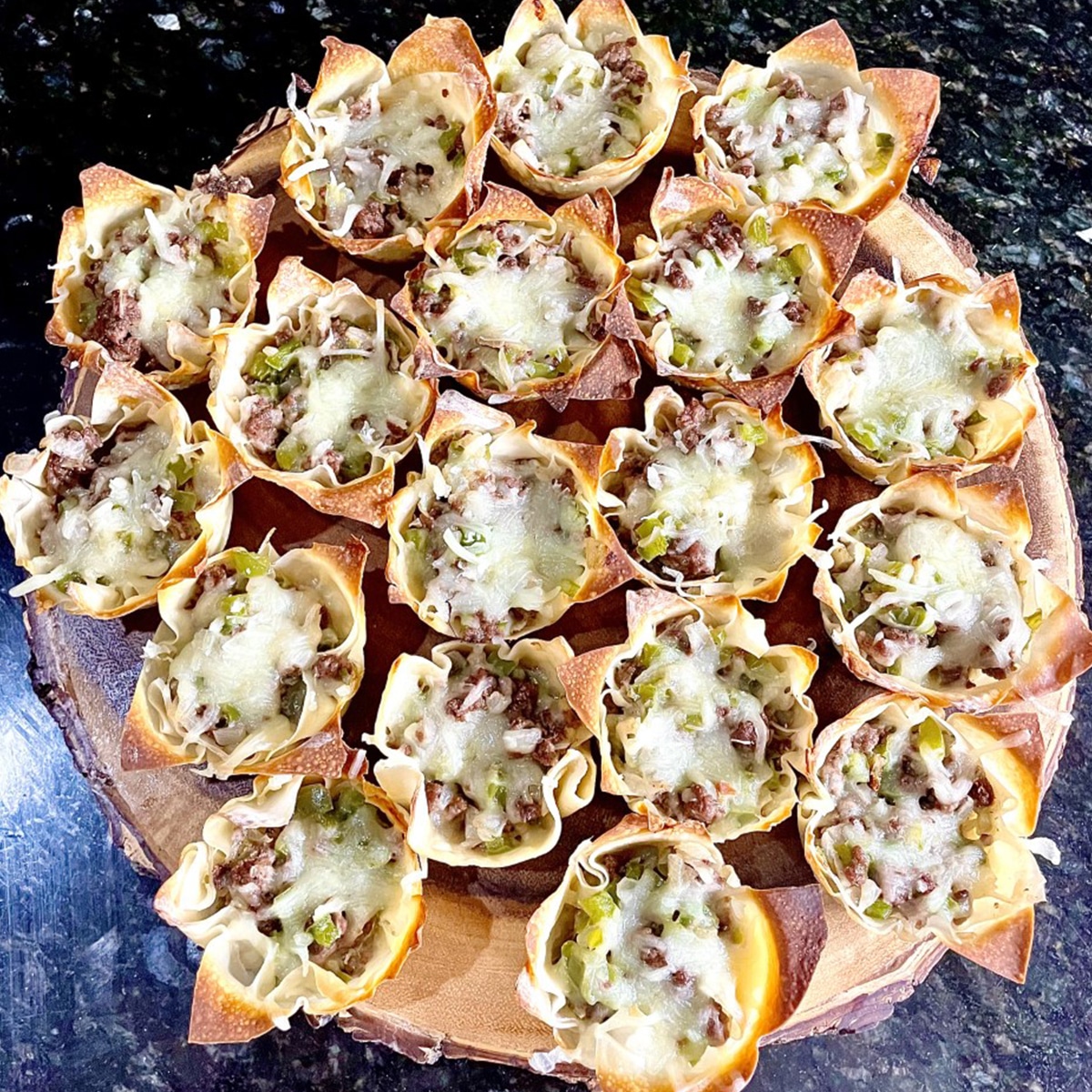 Whether you're hosting a Super Bowl party, cheering on your favorite college football team, or tailgating for a baseball game, these venison Philly cheese wonton bites are one of our favorites. I sure do love an excuse to eat more than I should every once in a while, especially when venison is involved!
My wife loves a classic Philly cheesesteak, so with the Kansas City Chiefs taking on the Philadelphia Eagles this Super Bowl this year, these appetizers are mandatory on our gameday menu. I think you'll find them an easy and delicious way to incorporate venison into any party!
Ingredients
1 lb ground venison
1 package wonton wrappers
2 cups shredded provolone cheese
1-2 green bell peppers, diced
1 medium white onion, diced
½ cup mushrooms, diced (optional)
2 tsp minced garlic
1 tsp each of:

Smoked paprika
Parsley
Oregano

Salt and pepper to taste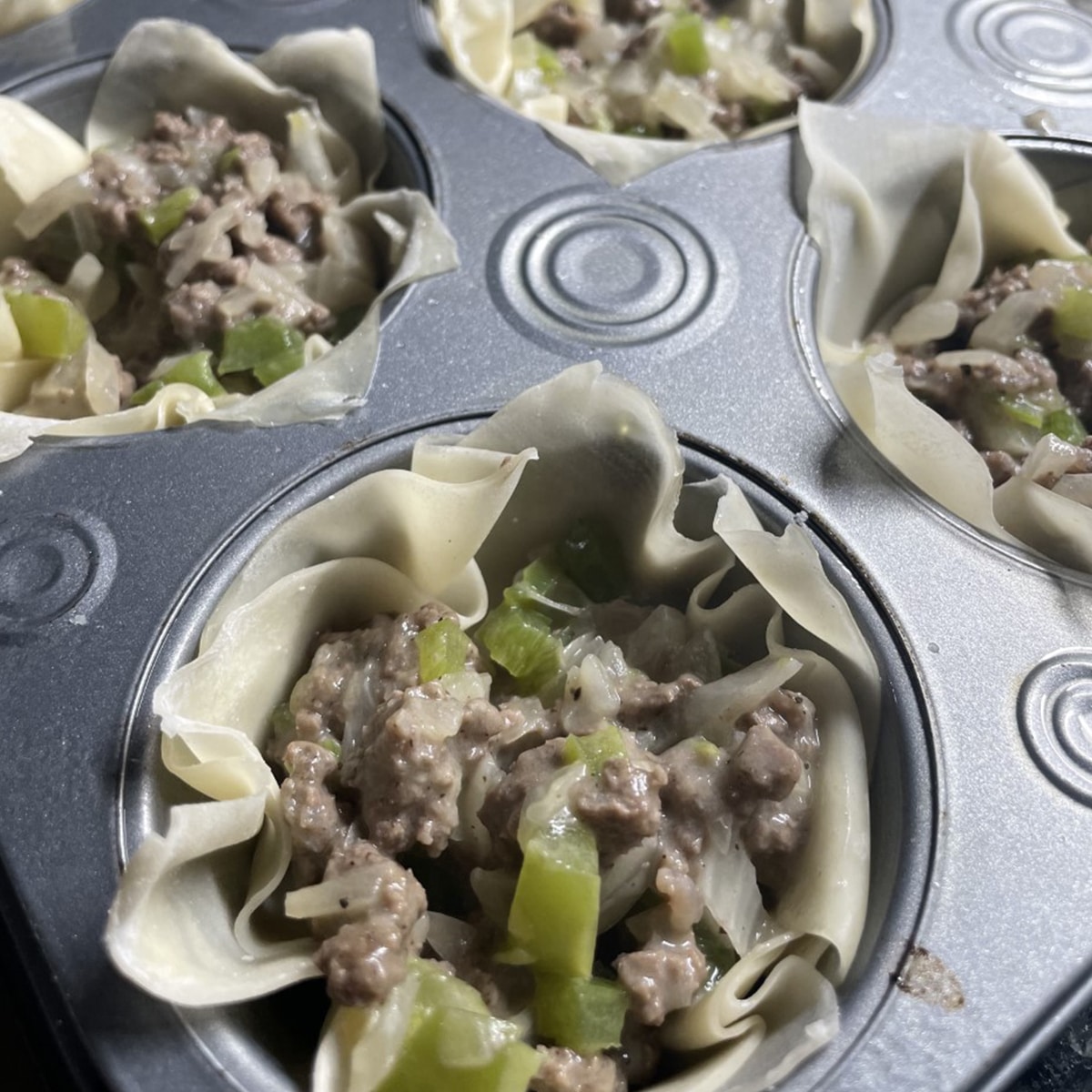 Venison Wonton Bites
Preheat oven to 375.
Season venison with paprika, parsley and oregano or your seasoning of choice.
Spray muffin tin with non-stick spray.
Layer each cup of large muffin pan with two wonton wrappers and set aside. (If using a mini-muffin pan, use one wonton wrapper)
Heat 1 tbsp butter on med-high heat.
Add garlic and cook 2-3 minutes.
Brown venison and drain, set aside.
Using the same skillet, sauté peppers, onions, and mushrooms for 3-5 minutes or until onions are translucent.
Reduce heat to low, add cooked venison and provolone cheese, stir until cheese is melted
Salt and pepper to taste.
Fill wontons roughly ¾ of the way and top with additional provolone.
Bake for approximately 15-20 minutes or until wontons appear lightly golden.
Serve hot!