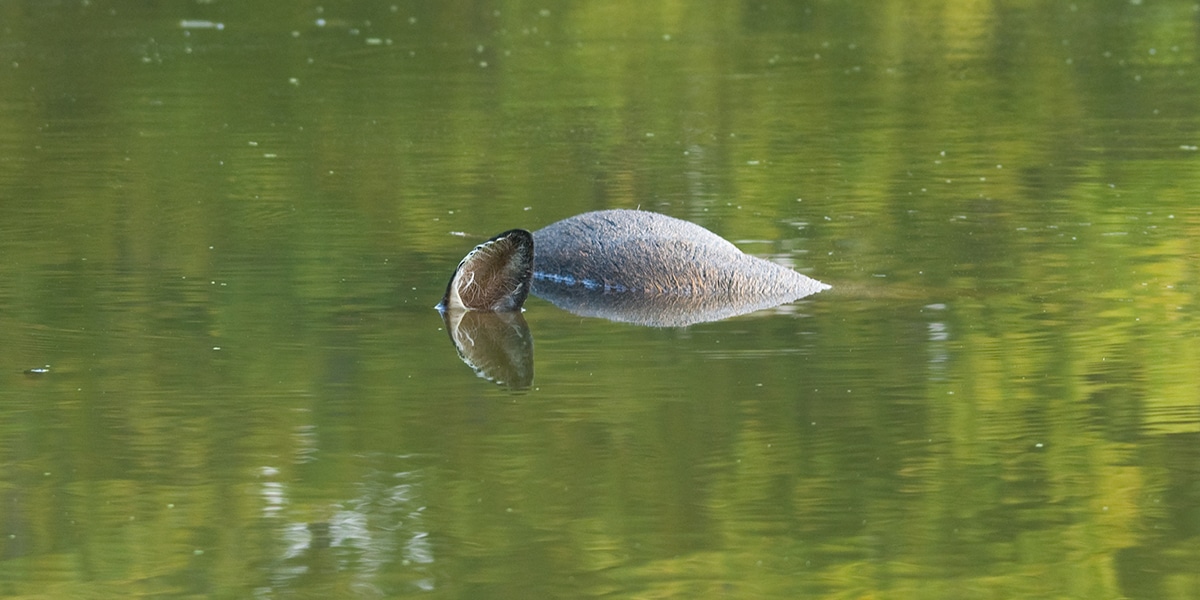 It's late September and time to expect a rise in cases of hemorrhagic disease in deer, including both EHD and bluetongue, which are related viruses. Currently, NDA is aware of 11 states with lightly scattered reports or confirmed cases, with heavier occurrence and mortality happening now across Ohio and Indiana.
September 27 Update: New Hampshire Fish & Game announced a confirmed case of EHD in a wild whitetail, the first-ever documented case in that state.
Hemorrhagic disease is spread by small biting gnats or "midges" that become more abundant in late summer. High heat and drought can exacerbate an outbreak because they drive deer to congregate around remaining water sources where the gnats breed. Dying and sick deer are often found in or near water due to high fever and thirst caused by the virus.
The Southeastern Cooperative Wildlife Disease Study (SCWDS) at the University of Georgia tests samples for many states around the nation and tracks occurrences of the virus. We spoke to Dr. David Stallknecht of SCWDS for an update in mid-September. David mentioned the following states as having light regional activity without widespread deer mortality:
Mid-Atlantic: Delaware, Maryland, North Carolina, Virginia, West Virginia
Northeast: New Jersey, New York, Pennsylvania
Midwest: Kentucky, Missouri, Illinois
For example, we checked with Kentucky DNR where there are scattered light reports across 19 counties, according to Noelle Thompson, Kentucky's Deer Project Coordinator. As of September 11, there were confirmed cases in five counties from central to western Kentucky.
In Ohio and Indiana, the situation is more serious this year.
Ohio
According to an August 12 press release, there were confirmed cases in 13 counties at that time. By September 21, reports were coming in from a much larger area. Refer to this map, provided to us by Ohio DNR deer program administrator Mike Tonkovich on September 21.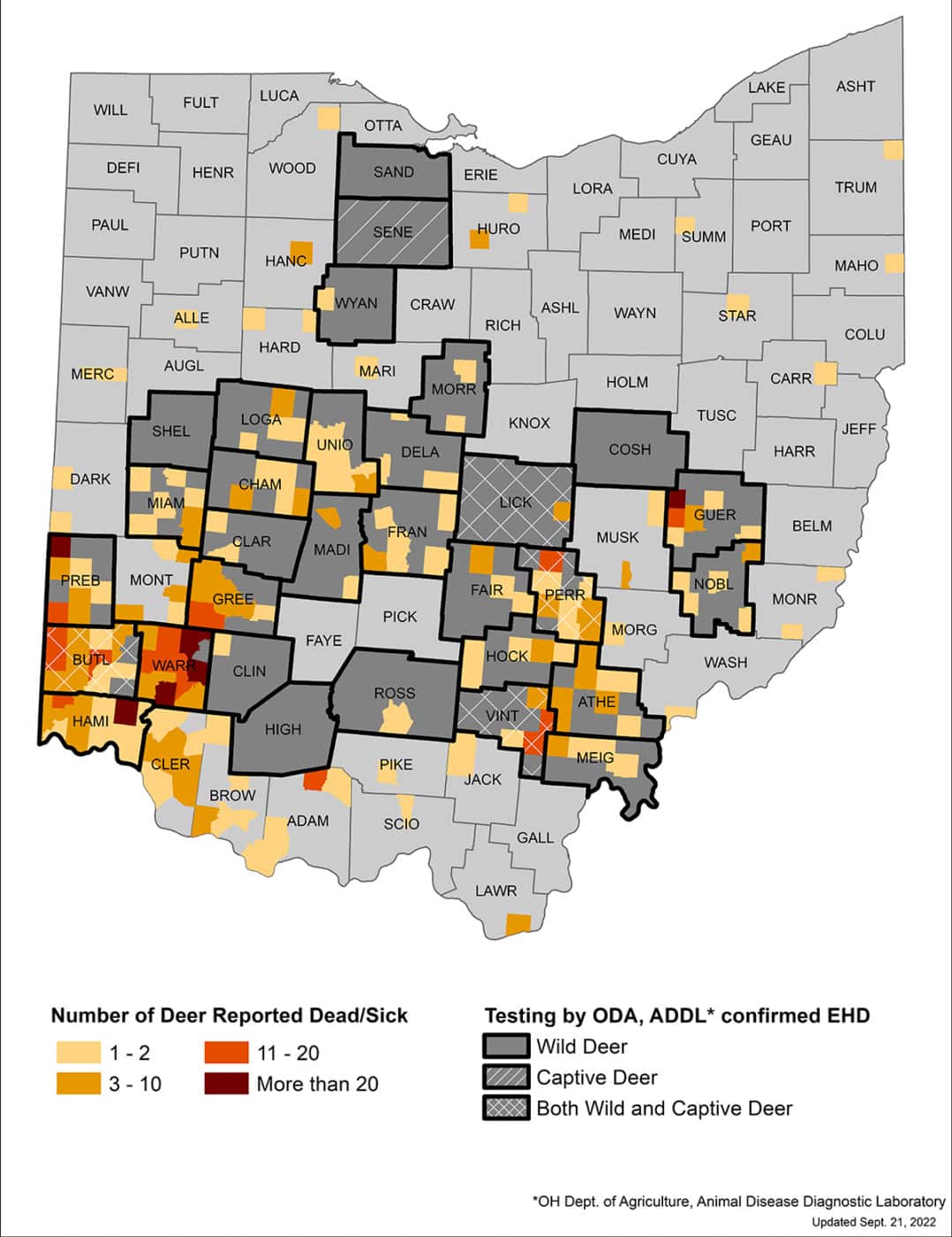 Indiana
Indiana is not seeing statewide problems, however Wayne, Union, Fayette and Franklin counties in southeast Indiana, on the Ohio border, are seeing a more significant outbreak, according to deer biologist Joe Caudell with Indiana DNR.
As a result, DNR has reduced the bonus antlerless deer quota in these four counties from 2 to 1 per licensed hunter this season.
Although reports and cases are coming in from other counties, Indiana DNR does not believe mortality is heavy or widespread enough in other areas to warrant regulation changes at this time. Refer to Indiana case maps.
No matter where you live, help track disease by reporting sick deer immediately to your state wildlife agency.
Outbreaks of EHD and bluetongue viruses occur sporadically every year late summer to early fall, with cases falling as cold weather kills off the insects that spread the virus. Not all deer die that acquire the virus, and even heavy-hit deer populations rebound since it is rare for heavy outbreaks to hit the same area repeatedly in consecutive years. Watch the NDA video below to learn more about EHD virus in deer.