While saddle hunting has been around for decades, it wasn't until the last three or four years that it has exploded in popularity, particularly among public land hunters who are trying to be as lightweight and as mobile as possible. This is going to be my first year saddle hunting, and one of the things I ran into when I started doing my research was a lot of confusion over exactly what I needed and what I didn't need when it comes to saddle hunting equipment. Part of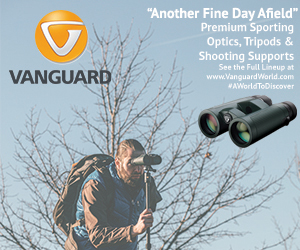 that confusion is due to the vast equipment options out there, as well as the fact that lots of guys are modifying and fabricating equipment to suit their needs. But it's not nearly as complicated as it seems, because you really only need a handful of things to get started, and we're going to look at those items in this article and accompanying video to clear up any confusion.
The Saddle
First and foremost, you're going to need a saddle, and there are a lot of different options on the market today. The best description I've heard for a hunting saddle is that it's a cross between a rock-climbing harness and a hammock. It you've never seen a rock-climbing harness, it has a belt that goes around your waist, as well as one for each of your legs, similar to the bottom half of a tree-stand safety harness. On a saddle, though, there is a fabric, mini-hammock of sorts sewn onto the seat to support your bottom while you hang in the tree. On the front of the saddle there is a rope called the bridge that gets clipped into your tether rope to secure you to the tree. More on the tether below. For a visual, watch our YouTube video above.
Two Ropes
In addition to the saddle, you will need two different ropes for saddle hunting. The first is your lineman's rope, which is a large rope with a prusik knot and a carabiner attached to one end of the rope and and another to the prusik knot. This rope goes around the tree and attaches to each side of your saddle to keep you attached to the tree when you are climbing up or down the tree or while setting up your climbing sticks or platform.
The second rope is called your tether and looks very similar to the lineman's rope. It also has a prusik knot with a carabiner, but instead of a second carabiner on the end of the rope, it has a large loop for running the rope back through itself after wrapping it around a tree, similar to safety ropes used with treestands. This rope is used once you reach hunting height to secure yourself to the tree. Rather than clipping on each side of your saddle like the lineman's rope, the tether clips into the bridge rope on the front of your saddle. Again, for a visual of this, check out the video.
A Platform
Once you reach hunting height in your saddle, you need some place to rest your feet. For most people, that is on a commercially available platform, similar to a really small hang-on stand without a seat. Some people choose to simply rest their feet on the top step of their climbing sticks, or there are other commercially available options like a ring of steps that allow you to pivot all the way around the tree if needed. For most folks, though, the simplest option is a standard platform.
A Way Up the Tree
The last thing you need to saddle hunt is a way up the tree. There are numerous options available for this, but most hunters use climbing sticks for the job. You could also use screw-in steps where legal, strap-on steps, or if you are really hardcore, climbing spurs on your boots!
Saddle hunting may seem complicated on the outside looking in, but it's really not much different than any other style of hunting from a tree. No, it's not for everyone, but it can be another tool in your deer-hunting toolbox, particularly if you are a public land hunter who likes to get off the beaten path. While it won't provide you with as much comfort as a top-of-the-line climber, it is much lighter and much less bulky to pack in. And you aren't near as limited on which trees you can get in.
To see how this saddle hunting equipment all works together, check out the video above.