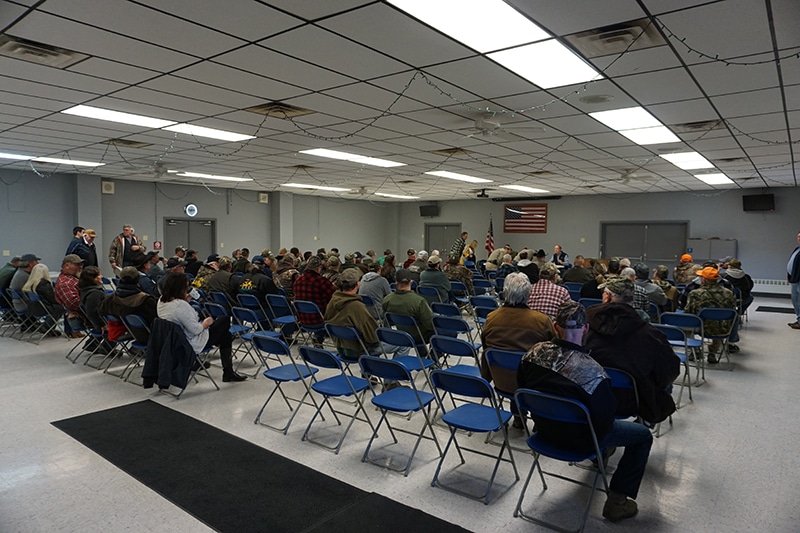 The Florida Fish and Wildlife Conservation Commission (FWC) and Florida Department of Agriculture and Consumer Services (FDACS) have scheduled two additional public meetings in Bonifay and Marianna following the confirmation of a positive test for chronic wasting disease (CWD) in a single white-tailed deer in Holmes County. Details for the public meetings are as follows:
Tuesday, Sept. 19, 6 to 8 p.m. (CDT), Bonifay K-8 School Auditorium, 140 Blue Devil Drive, Bonifay, FL 32425
Tuesday, Oct. 10, 6 to 8 p.m. (CDT), Rivertown Community Church Auditorium, 4535 Lafayette Street, Marianna, FL 32446
The meetings will provide information about CWD, updates on the unified agency and partner response, new hunting regulations for the area, sampling and testing procedures, and an opportunity for area residents to ask questions about CWD and CWD management strategies.
The Florida Channel will be streaming and recording both meetings. Questions for both meetings can be asked in advance by emailing CWD@MyFWC.com. A recording of the first public meeting in July can be viewed here.
The National Deer Association (NDA) strongly encourages our Florida members and supporters, and especially those who live and/or hunt in and around Holmes County, to attend an upcoming meeting. Engaged hunters and landowners are crucial to slowing the spread of CWD. Learn more about CWD at deerassociation.com/cwd.