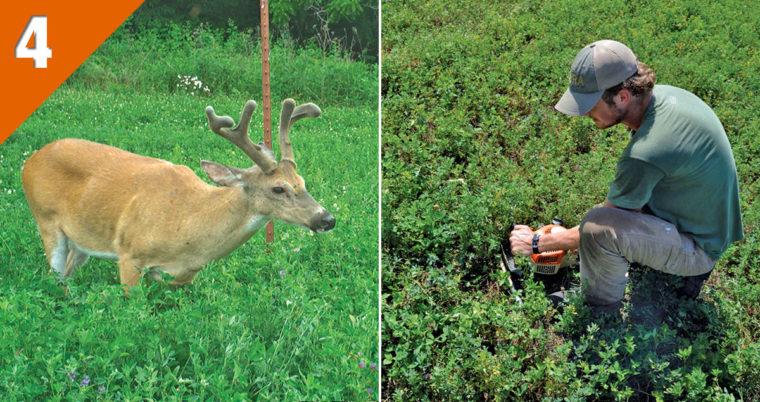 In this episode of the Deer Season 365 podcast we are talking with Mark Turner, a PhD candidate at the University of Tennessee working under Dr. Craig Harper. Mark and Brian discuss some of the food plot related research that Mark has been involved in, with specific emphasis on one looking at whether perennial food plots benefit from summer mowing and another that looked at whether brassicas actually get sweeter after a period of cold weather. You may be surprised at what they discovered! If you are a food plot enthusiast, this episode is for you!
Follow Mark Turner on Instagram
Follow Brian Grossman on Instagram
Listen Now:
Important Links:
Subscribe to the Podcast on:
About the National Deer Association
The National Deer Association (NDA) is a non-profit deer conservation group that works to ensure the future of wild deer, wildlife habitat and hunting. Thank you for subscribing to our podcast!
Support NDA's mission by becoming a member today.
NDA has the highest ranking from Charity Navigator, an independent group that monitors non-profits for financial efficiency and effectiveness.
Learn more about deer and deer hunting in our weekly, free e-newsletter.
Follow us on our other channels: Facebook | Instagram | Twitter | YouTube