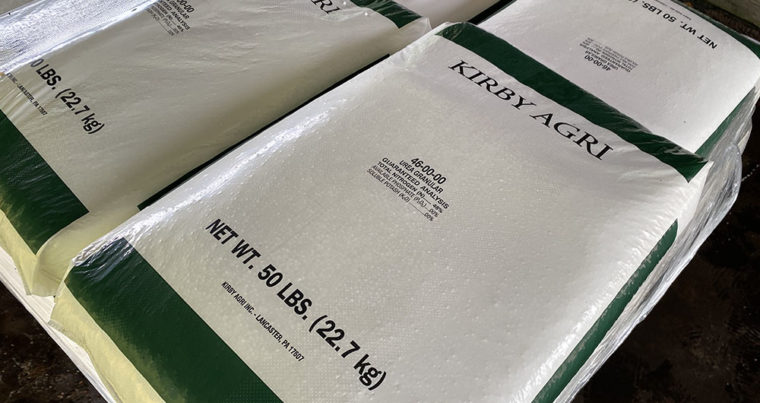 Given the continued impacts of the pandemic, April snowstorms and foreign wars, spring food plot season is a welcomed return to a little normalcy. My family and I are getting equipment ready, planning what we'll plant where, and buying supplies. Everything was going well until that last item. We purchased corn and soybeans through NDA's conservation seed program, so that was a huge cost savings. Unfortunately, that all went out the window when I priced herbicide and fertilizer. If you haven't done this yet, hold onto your hat.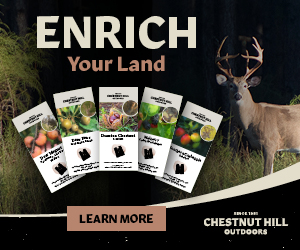 I recently visited my local feed store where I purchase the bulk of my herbicide and fertilizer. I asked for some generic glyphosate and learned the price increase in 2022 was so great they wouldn't be carrying any this year. I thought he was kidding. Unfortunately, it was no joke. I checked my records, and last year I paid $58.95 for a 2.5-gallon jug of 41% glyphosate. I bought 8 of those jugs (don't tell my wife) for a total of $471.60. Since my guy isn't stocking any this year I checked around at other feed stores and Tractor Supply. The cheapest price for 2.5 gallons of the same product was $129.99. That's a 121% price increase from last year! If I purchased the same amount as a year ago, my bill would go from $471.60 to $1,039.92. That really hurts.
Being a glutton for punishment I asked about fertilizer. Last year a 50-pound bag of Urea (46-0-0) cost $17.90. I bought 6,000 pounds for a total of $2,148 (definitely don't tell my wife). This year the price increased to $28.55 per 50 pounds. That's a 59% price increase. If I buy the same amount as last year (which I won't), my cost will increase by $1,278 to a whopping $3,426! That really, really hurts.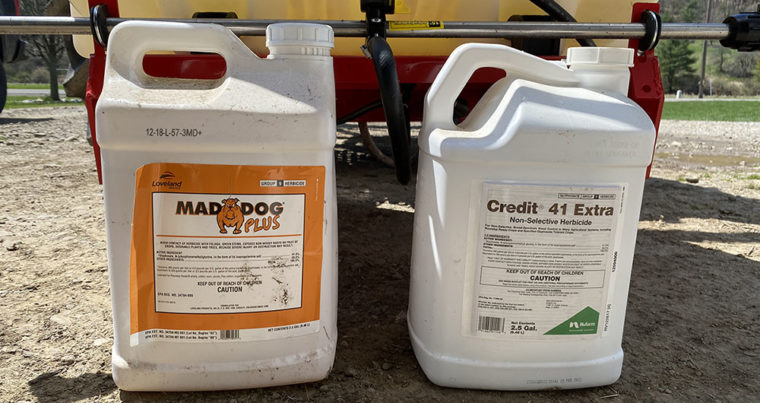 So, what can us food plotters do in 2022? Here are 10 things that can help. Personally, I will be doing nearly all of these, with a big emphasis on doing a better job providing high-quality food in our woods and with early successional vegetation. This will provide more year-round food and far better cover at a much lower cost since I can reduce the amount of food I need to produce in food plots. By converting portions (or all) of some food plots to early successional vegetation I can take advantage of naturally occurring forbs, many of which include far higher nutrient contents than whitetails require.
In addition, I'll spend $10 on a soil test so I don't overfertilize a plot and to ensure the soil is properly amended so it can utilize 100% of the fertilizer I apply. I'll reduce my fertilizer requirements by continuing to build organic matter using planting techniques such as no-till top sowing and no-till drilling. I'll plant "green manure" crops like buckwheat followed by brassicas and/or awnless winter wheat. Finally, I'll reduce my herbicide use by accepting the value of having some weeds in my food plots. Weed-free plots look great, but they require more herbicide, and in many cases, aren't any more valuable to deer than plots with some weeds.
Armed with this information, you can do a better job preparing your habitat enhancement efforts this year to maximize the high-quality food and cover you provide for the deer using the property you own or manage. Good luck, and forewarned is forearmed.