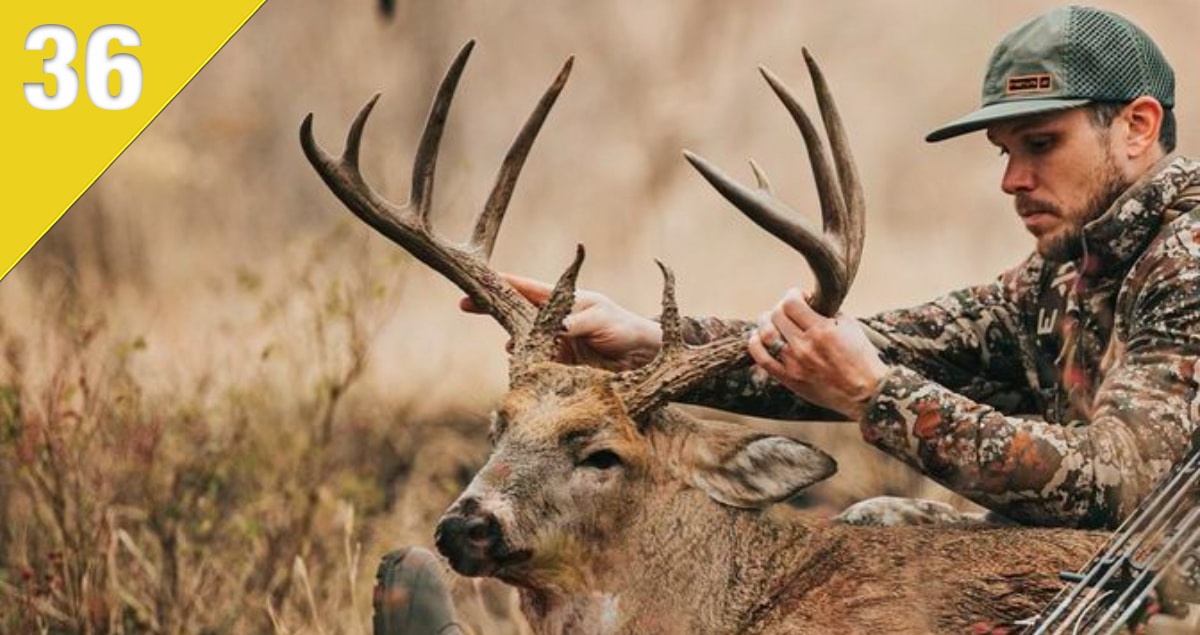 It doesn't matter if you have the best bow or gun or have the luxury of hunting great land crawling with big whitetail bucks if you're not able to put adequate time in the deer woods. Being comfortable in any weather condition is key to successful hunting and our friends at First Lite have all-day comfort nailed. During a recent hunt in Kentucky, Nick sat down with First Lite's Senior Whitetail Category Manager, Gregg Farrell, to talk about what goes into the making of their gear before it hits the market and also get into some whitetail hunting strategy. Gregg talks about the importance of wearing the right layers and shares what his favorite First Lite product is. He also shares the story of his journey that eventually led him to the company and how being home and hunting with his friends and family tops any of his other hunts each season.
Just when you thought the guys couldn't outdo themselves for the B-Team Report, Nick tells the tale of how he now has a few hundred dollar's worth of damage to his Polaris Ranger, and also ended up down a hat and pair of glasses. To add insult to injury, he also describes why his target buck is still safely roaming the hills of Pennsylvania. The duo provides a full update on their seasons so far, while discussing their hopes for the next couple of weeks.
Listen Now
Important Links
Show sponsor: First Lite
Follow Nick Pinizzotto on Instagram
Follow Mike Groman on Instagram
Music by Bensound
Subscribe to the Podcast on:
About the National Deer Association
The National Deer Association (NDA) is a non-profit deer conservation group that works to ensure the future of wild deer, wildlife habitat and hunting. Thank you for subscribing to our podcast!
Support NDA's mission by becoming a member today.
NDA has the highest ranking from Charity Navigator, an independent group that monitors non-profits for financial efficiency and effectiveness.
Learn more about deer and deer hunting in our weekly, free e-newsletter.
Follow us on our other channels: Facebook | Instagram | Twitter | YouTube