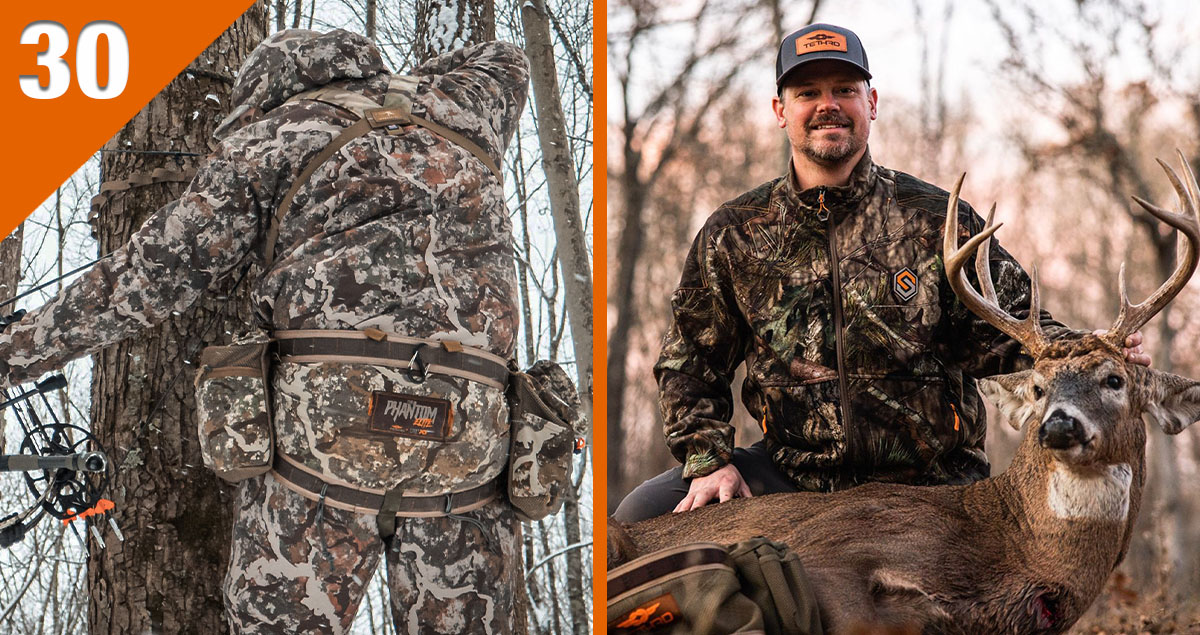 In this week's Deer Season 365 Podcast episode we're talking with Greg Godfrey of Tethrd about all things saddle hunting. We dive into what situations favor saddle hunting, what equipment you need to get started, best methods for climbing the tree, getting comfortable in the saddle, and what are the strengths and weaknesses of saddle hunting. Even if you've never considered saddle hunting, the discussion is still worth checking out!
Listen Now:
Important Links:
Sponsored by: onX Hunt
Beginner's Guide to Saddle Hunting
Greg's G2 Outdoors YouTube Channel
Follow Brian Grossman on Instagram
Sign up for NDA's free weekly e-newsletter
Subscribe to the Podcast on:
About the National Deer Association
The National Deer Association (NDA) is a non-profit deer conservation group that works to ensure the future of wild deer, wildlife habitat and hunting. Thank you for subscribing to our podcast!
Support NDA's mission by becoming a member today.
NDA has the highest ranking from Charity Navigator, an independent group that monitors non-profits for financial efficiency and effectiveness.
Learn more about deer and deer hunting in our weekly, free e-newsletter.
Follow us on our other channels: Facebook | Instagram | Twitter | YouTube