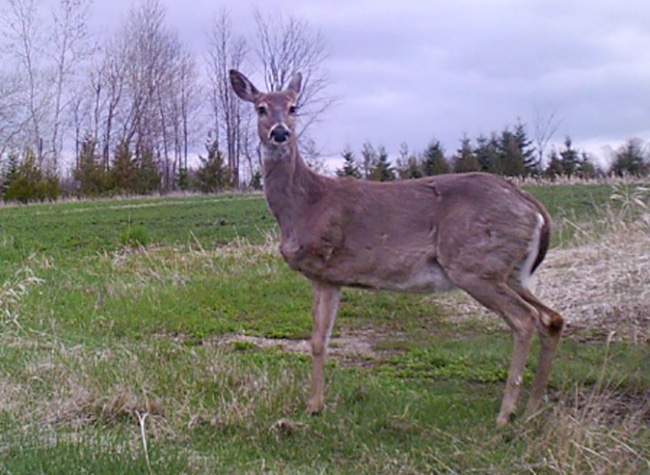 We got our first trail-camera photo of the three-legged doe we ended up calling "Tripod" back in May 2014 on my family's hunting land in northwest Minnesota. I knew deer were tough, but how long could one really survive on three legs? Tripod would end up providing an answer.
Deer can lose legs from a range of injuries and breaks, including vehicle collisions as well as non-fatal injuries from a hunter's poorly placed shot. We didn't know how Tripod lost her front left leg. None of us had any recollection of shooting at a mature doe and failing to recover it, so if it was a hunter, we figured it was one of the neighbors during the rifle season in 2013 or even earlier based on how healed the shoulder looked. Either way, Tripod had just survived one of the worst Minnesota winters in the previous decade.
According to the Minnesota DNR, the Winter Severity Index (WSI) is calculated from November 1 to to May 31 by accumulating a point for each day with an ambient temperature less than or equal to 0° F and an additional point for each day with a snow depth greater than or equal to 15 inches. By this Index, anything over 120 points is a "severe winter." The WSI from November 2013 to May 2014 for our area in northwest Minnesota was 160. There were stories of deer freezing to death in their beds. However, somehow this mature doe was able to make it through a harsh winter on three legs.
So, maybe she got lucky. The wound healed without getting infected, and she found an unharvested cornfield with heavy cover nearby to help her make it through winter. But there's no way she makes it much longer, right? Wrong. We ended up getting trail-camera pictures of her around the farm for the next five seasons. That's five deer hunting seasons and five Minnesota winters on three legs. At this point she must be at least 6½ years old, we thought. Amazingly, almost every year she was seen with twin fawns!
There were a couple times we thought we must be seeing a different three-legged doe, because we didn't think she could have made it this long without dying from infection, hunting season, predators or winter stress. 
Out of all the seasons Tripod was around the farm, we only encountered her three times during hunting season, and the 2019 rifle season would be her last. That's when my uncle was fortunate enough to see her while hunting. We were all curious to finally get a look at this deer up close. Examining her healed shoulder, we were able to find a small piece of lead from a hunter's bullet years before. We also examined her jaw, and her age really showed. Her teeth were worn down quite a bit. It was the oldest-looking jaw we have ever seen on our family farm.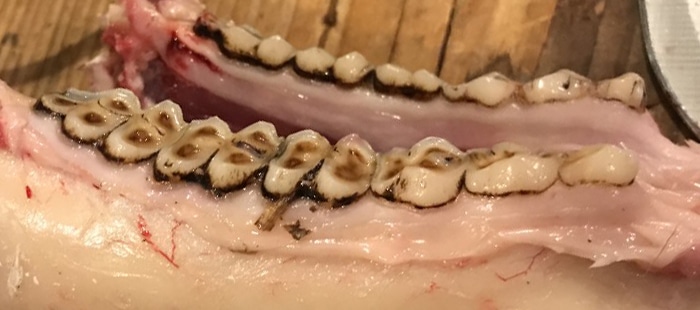 We submitted the incisor teeth for cementum aging as part of a study by Minnesota DNR. The COVID-19 pandemic delayed the study, but in early 2021 we finally received the long-awaited results. Tripod was estimated to be 11½ years old! We won't ever know when she lost her leg, but we know she lived at least 6 of those 11½ years on three legs. 
Deer are truly amazing!
About the Author: Jaden Bjorklund is an NDA member and private forester from Minnesota who writes forestry and wildlife management plans for landowners throughout his home state. He earned his degree in environmental science and biology at Saint John's University, where he helped manage the school's more than 3,000 acres of forests, wetlands and prairie. After college, he was a volunteer intern in NDA's Conservation Department.
Editor's Note: All ethical hunters desire quick kills and rapid recovery of harvested venison. So, it is every hunter's responsibility to practice regularly with their gun or bow to attain proficiency before going hunting, to wait for a good shot opportunity, and to ensure effective shot placement. Watch the video below for tips on shot placement.