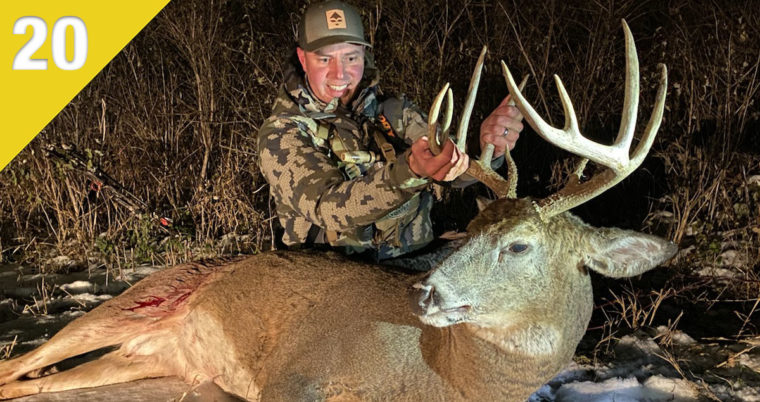 With so many different optics and specifications to chose from, whether it be binoculars, rifle and shotgun scopes, or spotting scopes, it's no wonder consumers are easily confused about what to choose for their needs. In today's episode, we try to take the mystery out of the process while providing a few pointers for success in the field along the way.
Nick and The Doctor visit with Mark Boardman, from the marketing department at Vortex Optics, and you won't find a better breakdown in less than an hour of what optics are best for a given situation. In addition, Mark provides a lot of helpful advice for use in the field from his personal experience that we know you'll find valuable. Vortex Optics is a Sponsor Level supporter of the National Deer Association.
Also in this episode, you'll get to hear how The Doctor pulled off the latest B-Team endeavor and ended up doing a walk with a forester on his New York property wearing tennis shoes. We also talk a little turkey as seasons haves started in several states and are about to in many others. Finally, don't forget to send your "Ask NDA Anything" questions our way in time for our next episode. You can send your questions to nick@deerassociation.blackbaudwp.com.
Listen Now
Important Links
Show Sponsor: Vortex Optics
Win a Firminator G3 Food Plot Implement
Follow Nick Pinizzotto on Instagram
Follow Mike Groman on Instagram
Music by Bensound
Subscribe to the Podcast on:
About the National Deer Association
The National Deer Association (NDA) is a non-profit deer conservation group that works to ensure the future of wild deer, wildlife habitat and hunting. Thank you for subscribing to our podcast!
Support NDA's mission by becoming a member today.
NDA has the highest ranking from Charity Navigator, an independent group that monitors non-profits for financial efficiency and effectiveness.
Learn more about deer and deer hunting in our weekly, free e-newsletter.
Follow us on our other channels: Facebook | Instagram | Twitter | YouTube