Performance Outdoors in Illinois offers 7,000 privately owned acres of pristine deer habitat. In what is known to be the best big-buck hunting area in the world, the "Golden Triangle" of Illinois, Performance Outdoors is a boutique hunting experience who prides themselves on low hunting pressure, Quality Deer Management, superb habitat, and lots of food plots. Their dedicated team will maximize your hunting experience. The land consists of timber, CRP, agriculture, creeks, drainages, and many acres planted into food plots dedicated to feeding and growing deer.
These hunts can go for $10,000, but this is your chance to win one for as little as $10! A Performance Outdoors deer hunt is the grand prize in our Gear for Deer Sweepstakes going on right now. They have offered up a hunt for 2024 for your choice of archery or firearms.
Testimonials
Ron and his guides have a top-notch program in place. I've been fortunate enough to have hunted for four seasons with this outfitter and have not been disappointed yet. This past fall I harvested by best whitetail to date, 163 7/8. I can't wait for this November for my next opportunity at another midwest giant. Keep up the great job. Thanks again.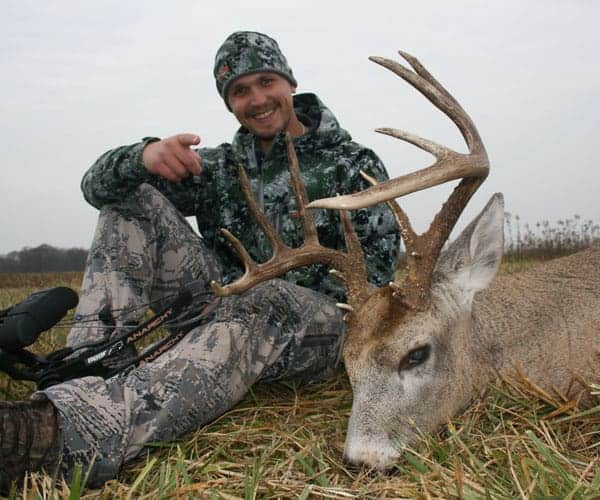 Did a five-day hunt last season with Ron and the boys at Performance Outdoors. All I can say is what a great group of guides and the grounds we hunted were amazing! I had a crack at a deer they ended up killing in shotgun season that grossed over 170 inches, and my buddy shot a nice mature eight that scored just over 130. We can't wait to go back!
How to Win a Performance Outdoors Hunt!
National Deer Association along with Performance Outdoors and other partners are offering a one of a kind Gear for Deer Sweepstakes where you can win TONS of great deer hunting gear for 2024!
First Prize
Second Prize
QuietKat Pivot Pro hitch rack ($599 value)
First Lite $100 gift card
Complete Tethrd saddle hunting kit, including Lockdown saddle kit, Predator platform, and One sticks
Third Prize
QuietKat Gore 50L cooler ($239 value)
First Lite $50 gift card
Complete Tethrd saddle hunting kit, including a saddle kit, Predator platform, and Skeletor sticks
More Hunt Details
Preseason Work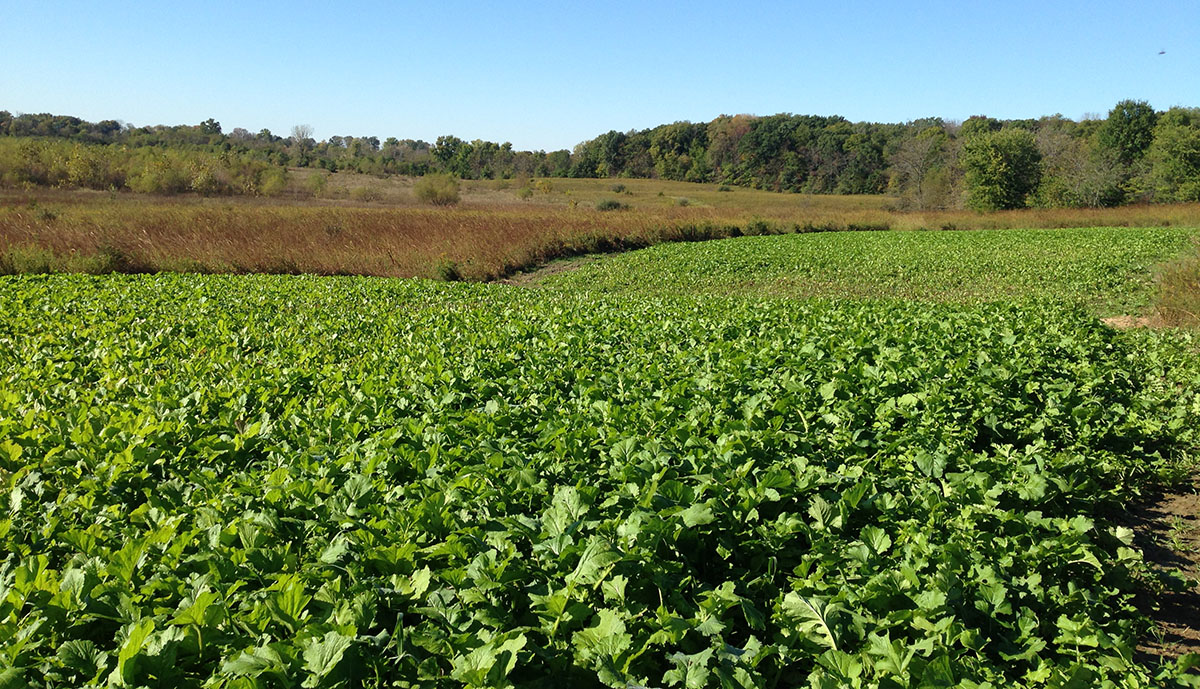 When one season ends, the next pre-season begins. That's when the real work starts! Performance Outdoors maintains high quality standards for their farms. In order to keep these standards, the Performance Outdoors team works tirelessly throughout the winter, spring and summer months to get their farms ready for the fall.
Operations and Lodging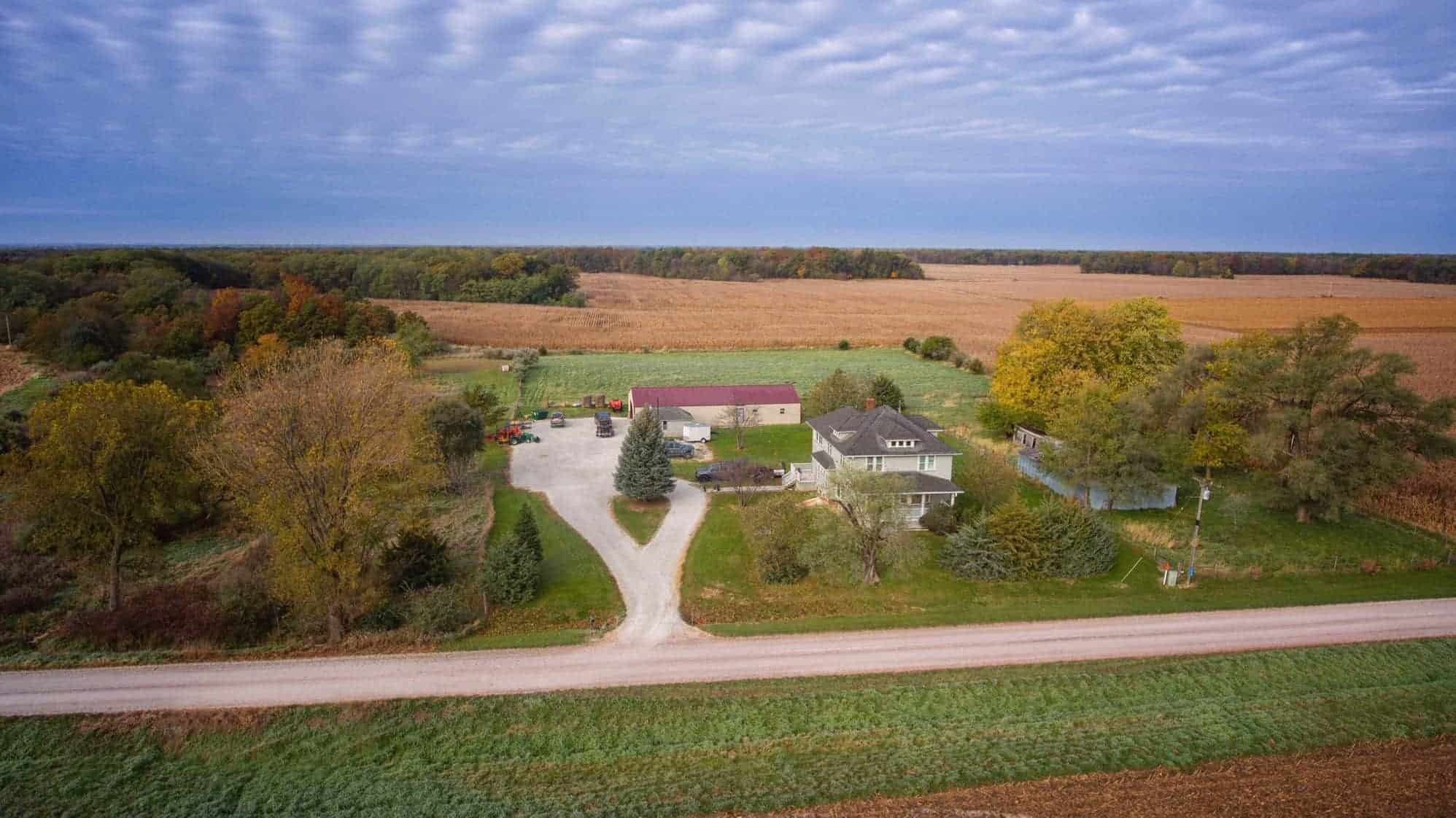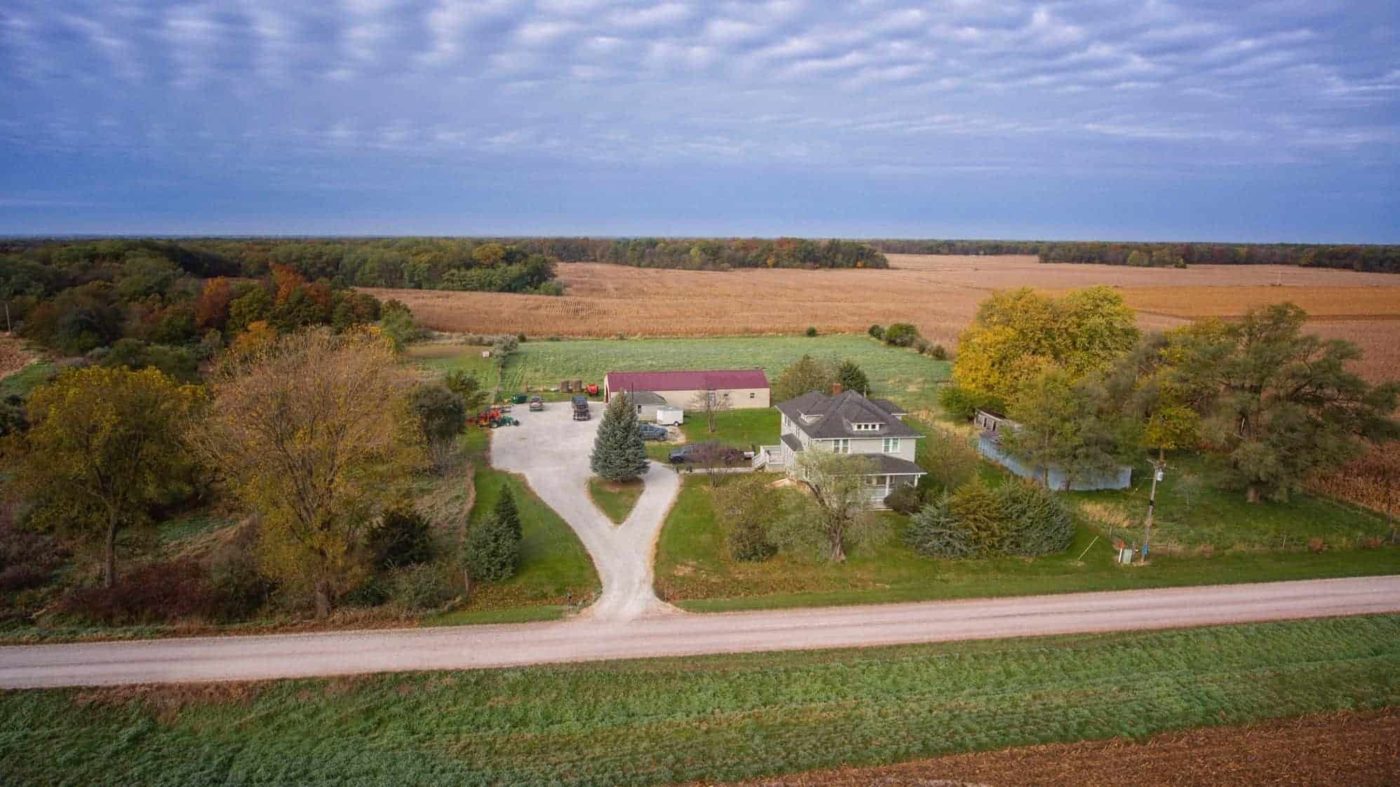 The Performance Outdoors staff will do an orientation with you on the day you arrive. This will take place at the main lodge, and the team will provide details about how the week will look. This will be a great time to ask any questions you may have about the digitally guided hunt experience you are about to embark on.
The boutique Performance Outdoors hunting lodge will assign your to a room. You should plan to share a room with another member of your group or hunter in camp. Each room will be cleaned prior to your arrival, where each bed will have freshly washed sheets and comfort bedding. Towels and wash cloths will be provided.
In the basement, there will be scent-eliminating closets available for your use. Boot dryers will be available in the basement as well. Their suggestion is to keep all hunting gear down in the basement in the scent-eliminating closets or next to them. There are washer and dryer machines for use if needed.
Food and Meals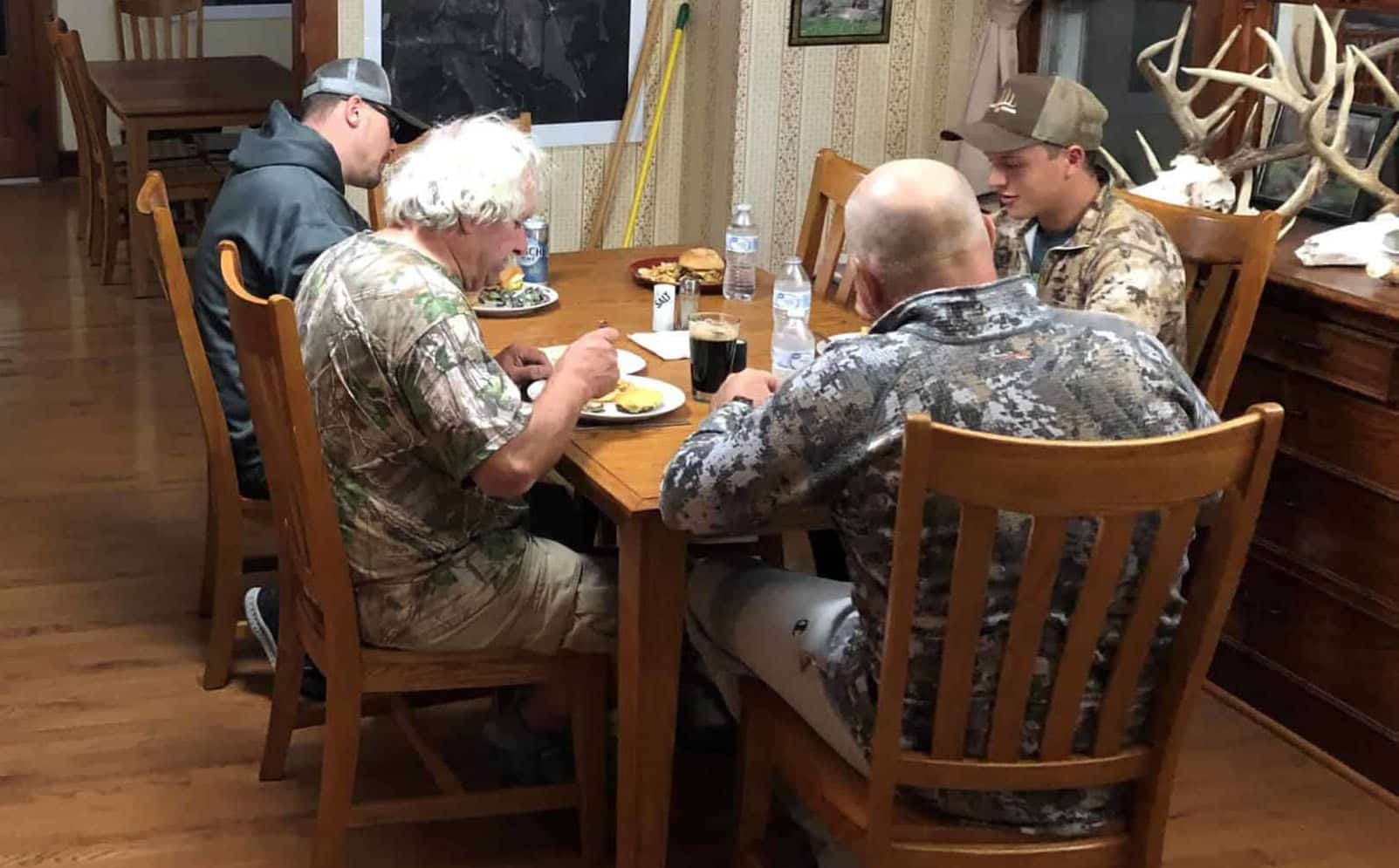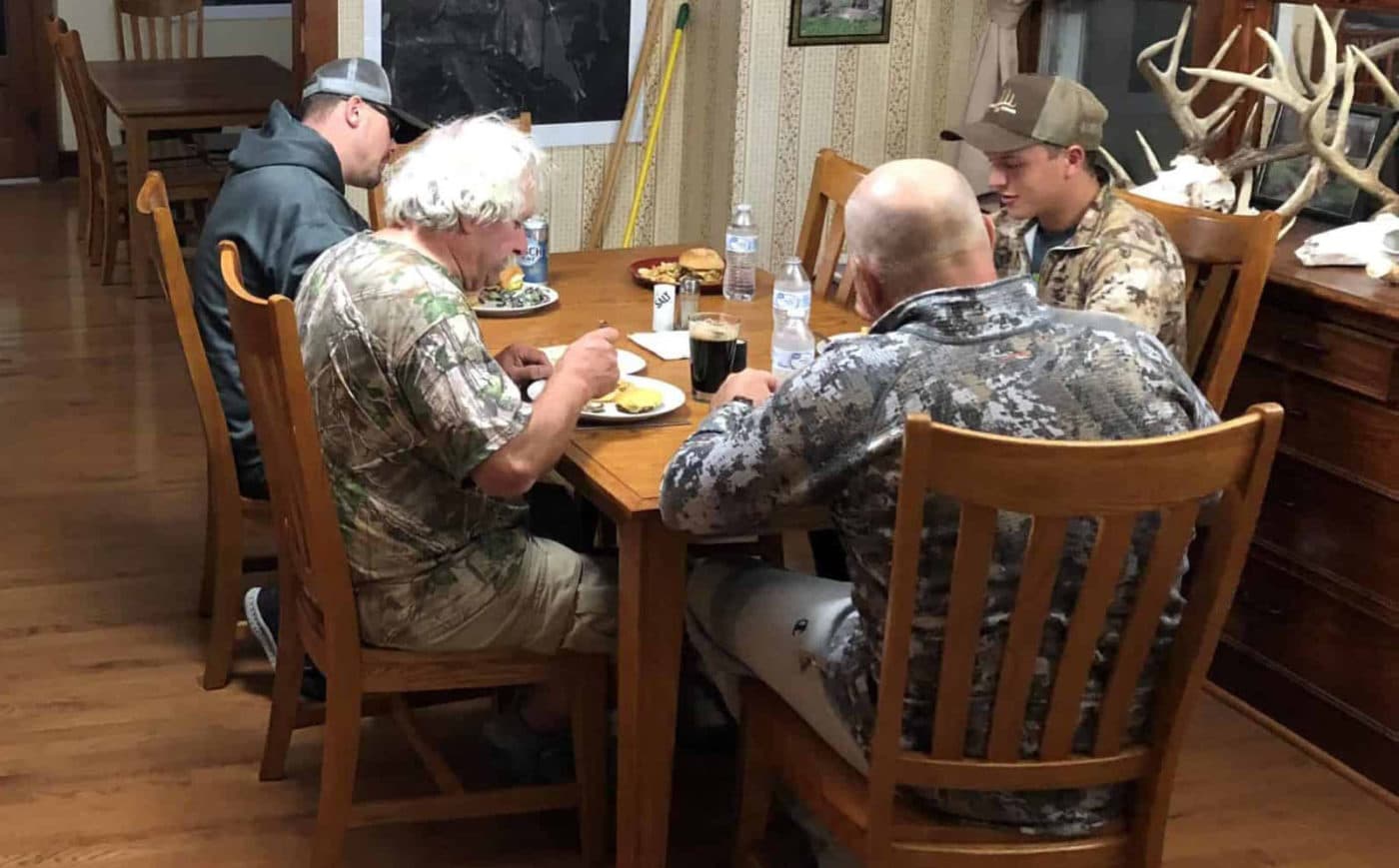 For eating, please help yourself to any food in the guest refrigerator and dining room pantries. Hot dinners are served "family style" every night shortly after dark. Breakfast and lunch are self-catered; all supplies are provided in the morning before your hunt. There will be plenty of non-alcoholic drinks available.
The Hunt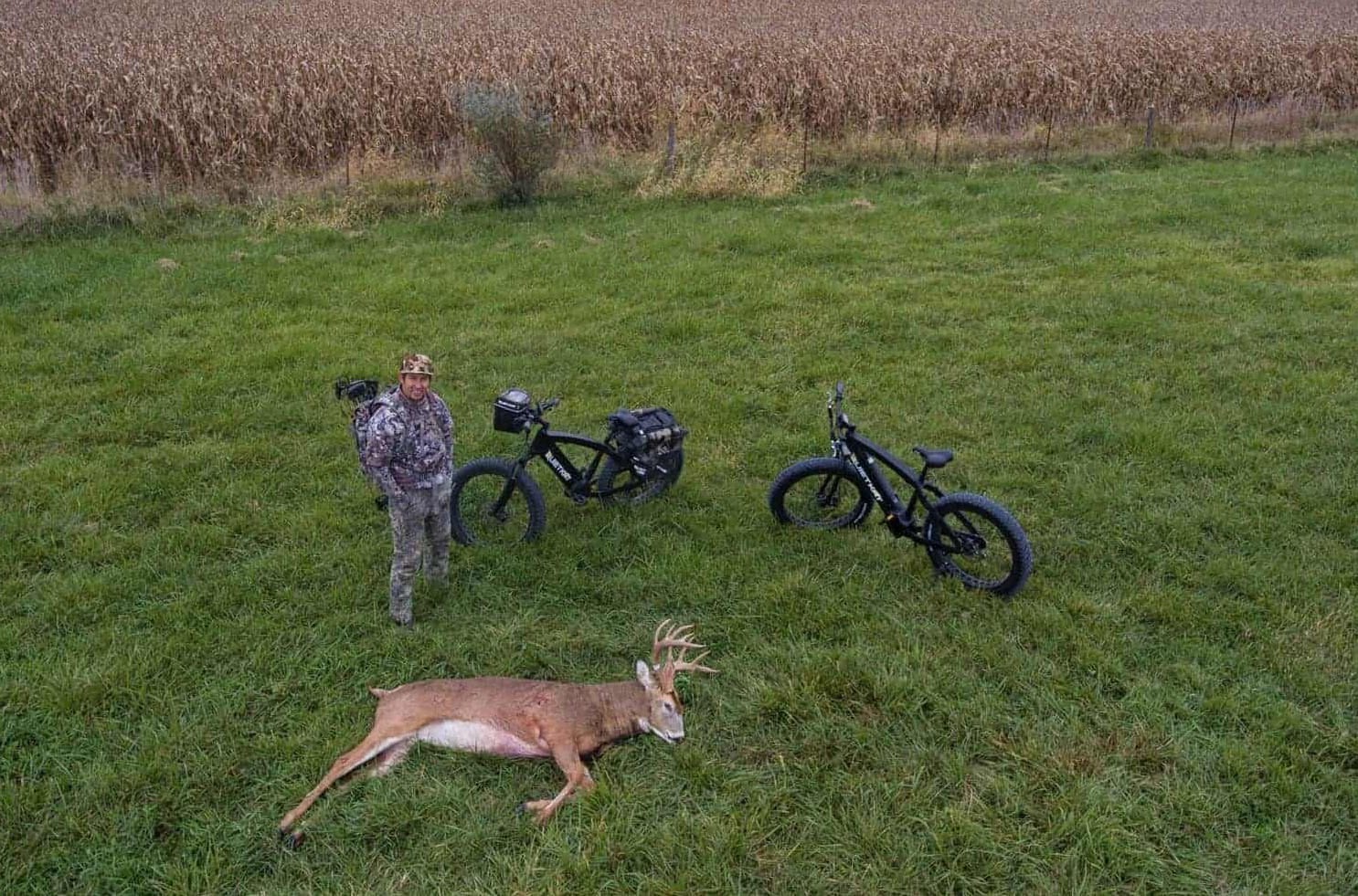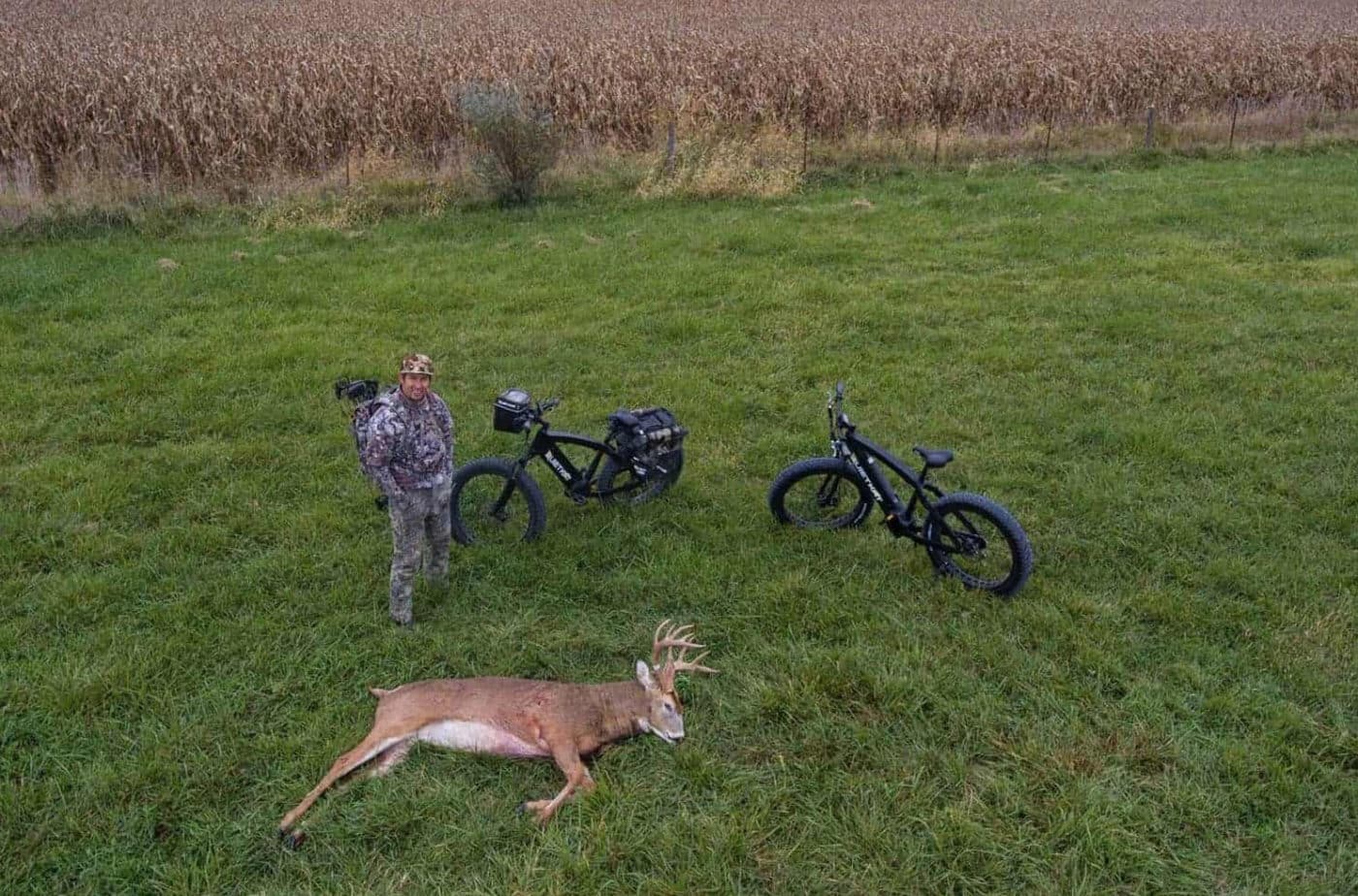 Performance Outdoors has evolved over the years to now taking advantage of technology allowing a superb digital experience to your hunt. With the use of a mapping app, you will be more interactive and engaged in your hunt. You will use the app to help guide you to your next hunting strategy and to the location on the farm you will be hunting.
The is largely the "digital guides" hunt we talk about. It's best to create your strategy the evening before each day's hunt. A successful plan may be to hunt one pre-determined stand set from dawn until 12PM, then sneak back to your truck to meet up with a buddy and/or eat lunch. From 1:30PM until dark, you may hunt in either the same seat or a different seat based on the strategy that was pre-determined to ensure it is a good option for wind conditions and the most recent information (MRI).
Again, this strategy was determined to be a sound choice the evening prior while discussing with your hunting partners. We want you to have a memorable hunting experience with maximum stealth and low impact.
Designated Farms and Beats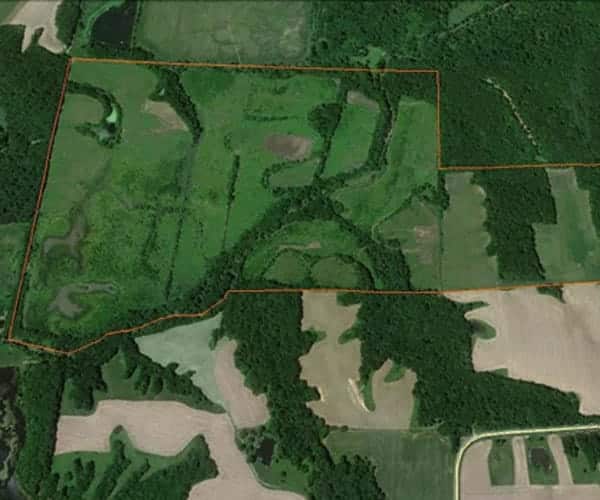 Your designated farms will be shared with you via the mapping app prior to your arrival. These farms will be exclusive to you during your hunt. Be sure to treat them delicately so you have a great hunt all week. Performance Outdoors has broken each farm into "beats". They strongly recommend you hunt one beat for at least three seats (there are 2 seats in a day's hunt). The reason for this is to maximize the location you decided to focus on and to give the "beat" a solid effort. After three seats (1.5 days), if you want to move to a new beat, you certainly can.
Successful Harvest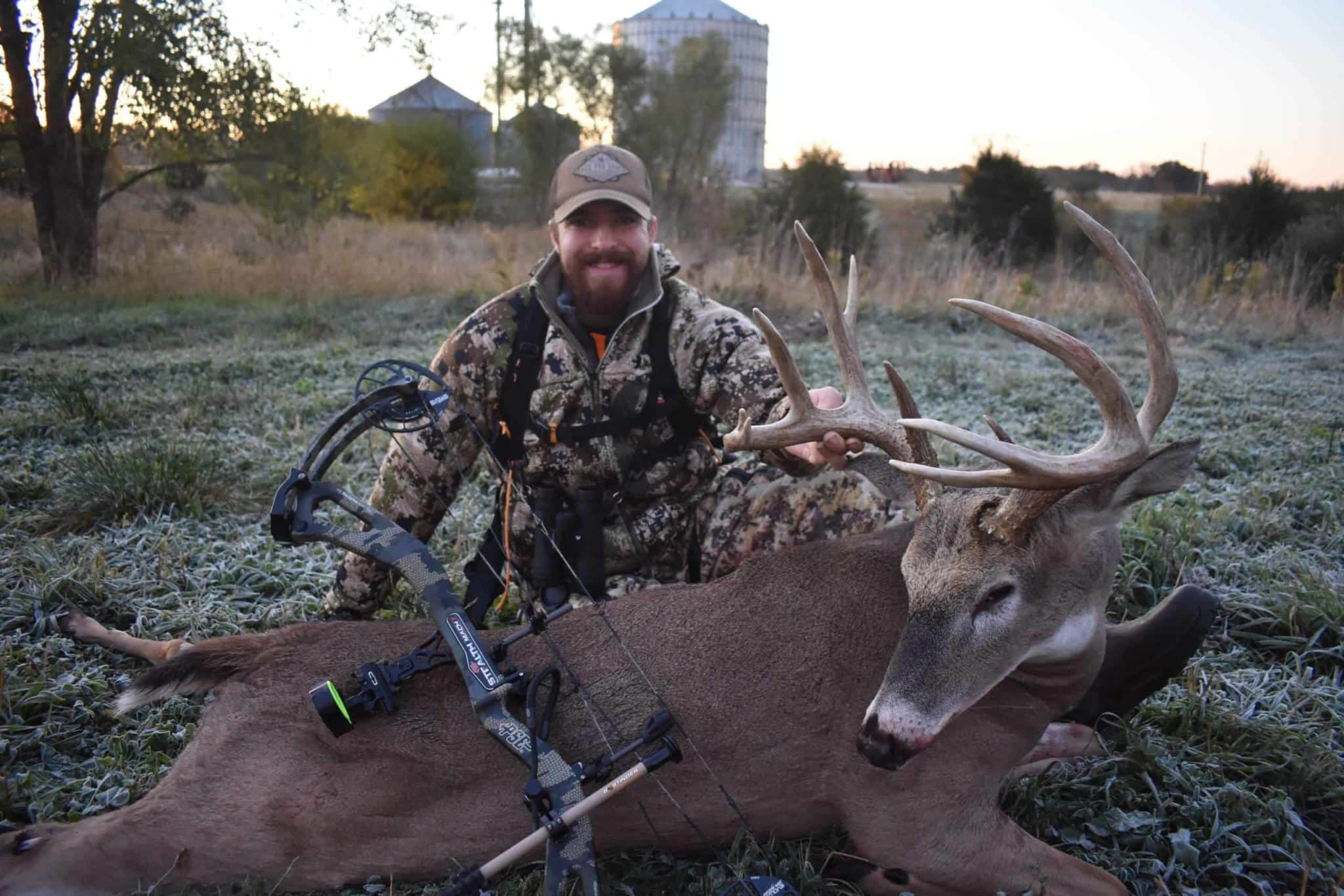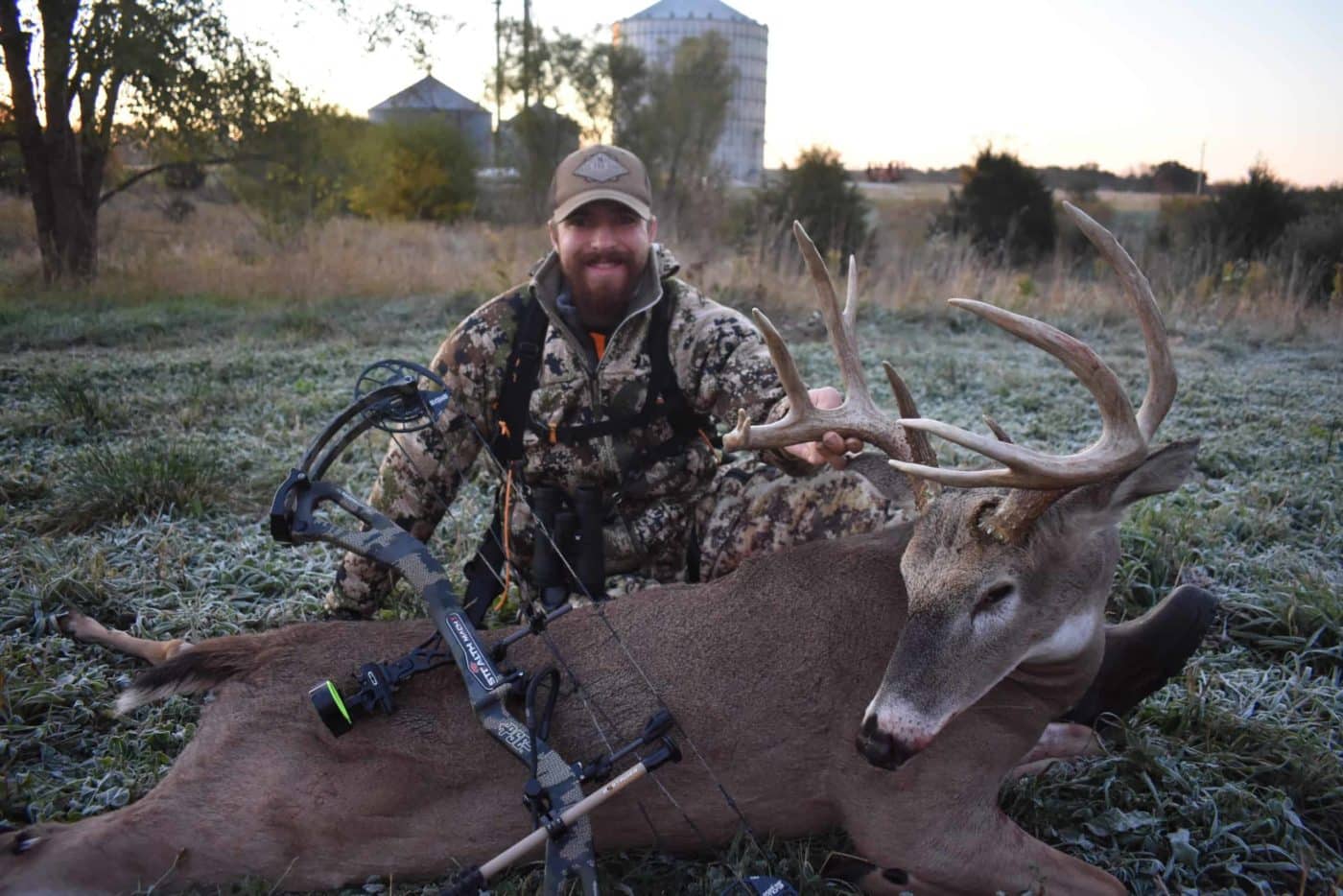 You are allowed to shoot one (1) buck and one (1) doe during your hunt. If you hit an animal, you must notify Performance Outdoors staff prior to pursuing the animal. The staff will do their best to help in the recovery process, however you may need to be patient as they may be on other tasks with the operation.
Based on the situation, your designated guide may allow you to recover the animal without a guide's presence. However, it must be approved by the guide and then you must meet up with him to report and verify the harvest.
After you successfully harvest an animal, you are responsible for that animal (buck or doe). You will not be able to hunt until there is a firm plan for the meat, antlers, and processing of that animal. Performance Outdoors has great relationships with a local butcher and a local taxidermist. Please reach out to your designated guide for suggestions and help.
The Details
The Gear for Deer Sweepstakes will take place from Monday, September 11, 2023 through Sunday, December 31, 2023. Winners will be drawn on Thursday, January 11, 2024. By entering the sweepstakes, you agree to be receive promotional emails from the National Deer Association, Quiet Kat, First Lite, and Tethrd. You may opt out of these emails at any time.