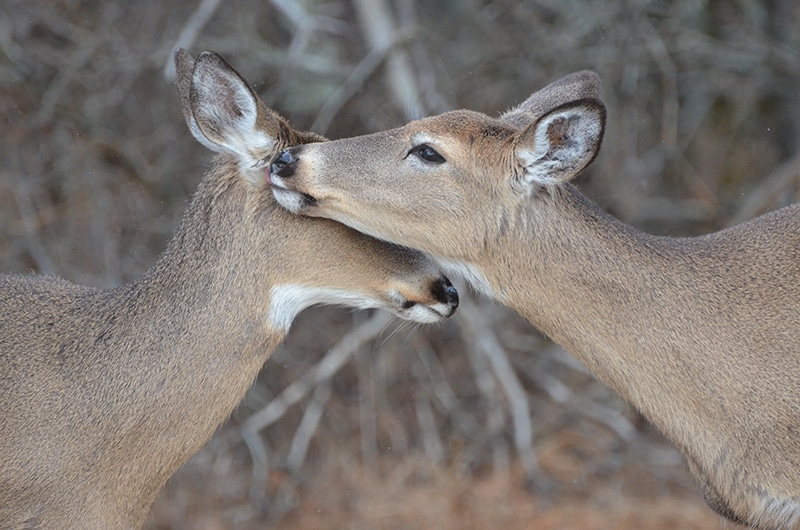 The Iowa Department of Natural Resources (DNR) is hosting a virtual meeting on chronic wasting disease (CWD). The DNR will be providing updates on the science behind the disease, its status in Iowa, and current management efforts.
The virtual meeting is scheduled for November 29th, 2022 from 7:00 p.m. – 8:00 p.m. There is no cost to attend, but registration is required in order to receive information prior to the meeting. Interested individuals can register to attend here.
CWD has been found in 12 Iowa counties. In addition to Greene and Fremont, the disease has been confirmed in Woodbury, Winneshiek, Allamakee, Clayton, Fayette, Dubuque, Jackson, Decatur, Wayne and Appanoose counties. Successful hunters interested in participating in surveillance efforts are encouraged to contact their local wildlife biologist to arrange for a sample to be collected.
If hunting in an area where CWD has been found, hunters are encouraged to hold the deer meat separately until the test results are available. Hunters can check the results online on the Iowa CWD dashboard.
The National Deer Association (NDA) strongly encourages our Iowa members and supporters, and especially those who live or hunt in a CWD surveillance or management zone, to attend this virtual public meeting. The NDA outlines deer diseases as a critical focus area and slowing the spread of CWD is of primary concern. To learn more about CWD, click here.