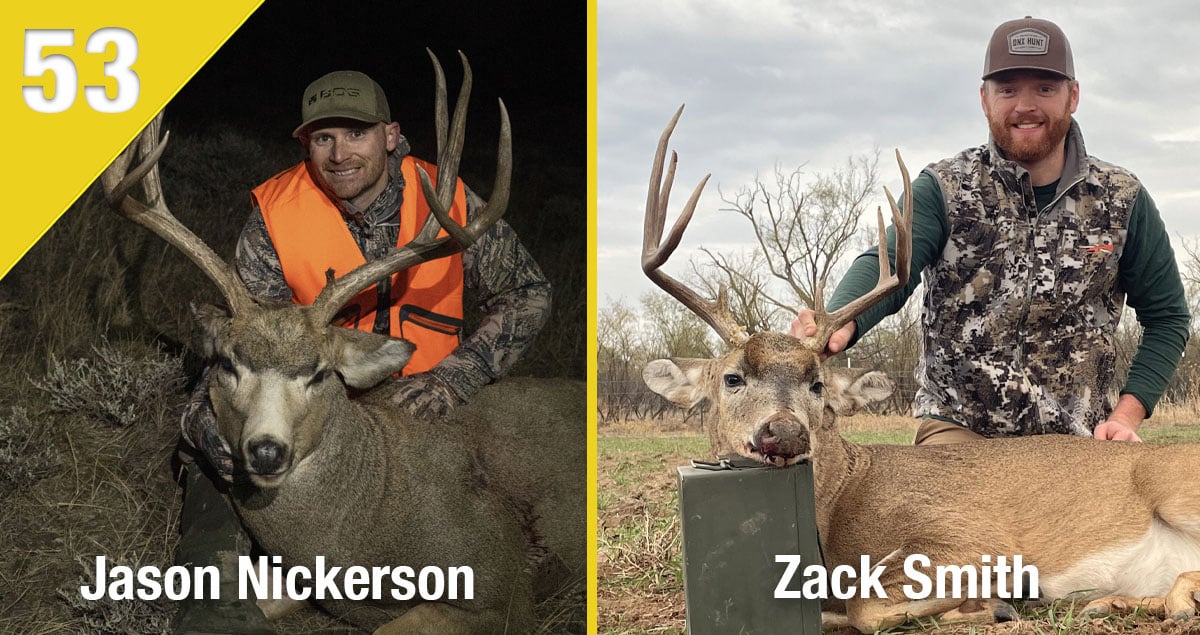 American Outdoor Brands is home to some of the most recognizable brands in the hunting industry, and among the most popular are BOG and Schrade. It's getting to be that time of year when going over hunting gear and deciding what you'll need for the coming season is important, so Nick and The Doctor invited Jason Nickerson and Zack Smith on the show to talk about tripods, backpacks, and knives.
There are new products from AOB in all those categories, including an impressive replaceable blade knife in collaboration with Rage broadheads. In addition to providing great products, AOB is a proud supporter of the National Deer Association.
In this episode's B-Team Report, one of our hosts attempts to tempt fate by pushing his mower's gas tank to the limit, while the other once again finds himself needing a wardrobe change! Remember, the next episode is an Ask NDA Anything show, so please send your questions to nick@deerassociation.com.
Listen Now
Important Links
Title sponsor: Black Rifle Coffee Company
Show sponsor: BOG
Follow Nick Pinizzotto on Instagram
Follow Mike Groman on Instagram
Music by Bensound
Subscribe to the Podcast on:
About the National Deer Association
The National Deer Association (NDA) is a non-profit deer conservation group that works to ensure the future of wild deer, wildlife habitat and hunting. Thank you for subscribing to our podcast!
Support NDA's mission by becoming a member today.
NDA has the highest ranking from Charity Navigator, an independent group that monitors non-profits for financial efficiency and effectiveness.
Learn more about deer and deer hunting in our weekly, free e-newsletter.
Follow us on our other channels: Facebook | Instagram | Twitter | YouTube