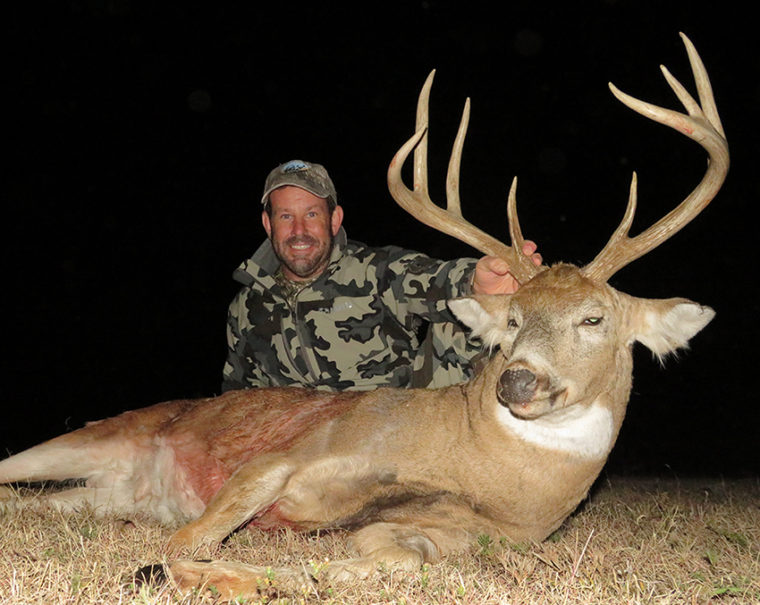 May 17, 2022 – The National Deer Association (NDA) is pleased to welcome Josh Kuder of Florida to the Board of Directors. Kuder is an NDA Life Member, Level 1 Deer Steward and managing partner and Chief Investment Officer at Revolent Capital Solutions, a private investment enterprise based in Tampa, Florida.
"I could not be more excited about joining the NDA board," said Kuder. "As a lifelong whitetail hunter and conservationist, I believe deeply in the NDA mission. It is an honor to be a part of one of the preeminent educational, research and conservation organizations in the country. I look forward to serving the NDA members and continuing to ensure the NDA mission is carried out through the Board membership."
Kuder is a 2001 graduate of the University of Richmond's E. Claiborne Robins School of Business with a Bachelor of Science in Business Administration with a concentration in Finance. As Revolent's CIO, Kuder is actively involved in vetting new opportunities and leading strategic initiatives to build value within the portfolio companies. Prior to Revolent Capital Solutions, Kuder was a partner at KLH Capital, a private equity firm managing close to $500 million in capital. Earlier in his career, Kuder served as a Senior Principal at Enhanced Capital Group. He was a Vice President and Head of Business Development for Linx Partners, LLC, Vice President and Co-Head of Transaction Origination for Florida Capital Partners, Inc. and a Senior Investment Banking Analyst for Legg Mason Wood Walker, Inc. Working as a strategic advisor with multiple private equity firms has given Kuder a unique perspective and an opportunity to see many different challenges and solutions that enterprises face.
"Josh has been an active board member of multiple companies and has driven strategic change within each organization," said NDA Board Chairman Rick Dahl. "He has also demonstrated that he's a dedicated supporter of NDA's mission. I'm confident he will contribute significantly to the strategic direction and continued success of the National Deer Association."
Kuder has hunted deer since he was 10 years old, and he has studied deer, wildlife habitat and conservation. He is a certified Level 1 NDA Deer Steward and follows deer research through NDA's materials and by following the work of several university deer labs and researchers. He creates educational quizzes for his hunting partners on topics such as aging bucks on the hoof.
"In short, if I did not have a day job and was better in biology, I would pursue a masters in wildlife management with a focus on quail and deer," said Kuder. 
Kuder loves spending time with his family, hunting deer, chasing fish on and under the water, and hunting with his bird dogs, Tilly and Maisy.