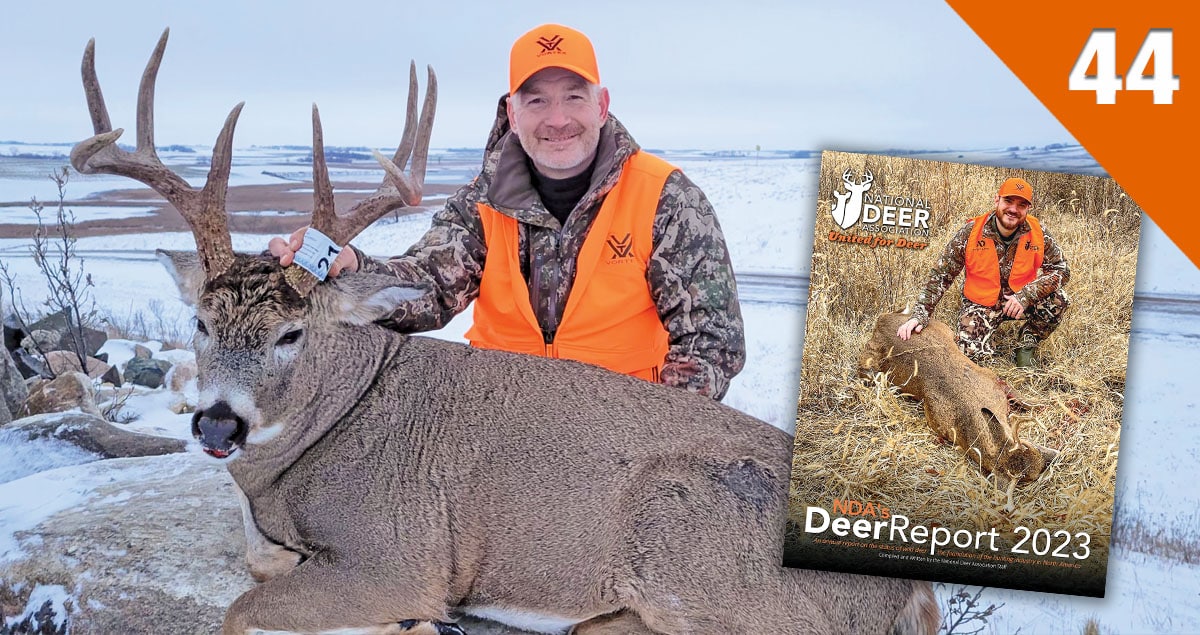 In this week's Deer Season 365 podcast episode, we discuss NDA's recently released 2023 Deer Report with Kip Adams. Kip hits the highlights of the state-by-state harvest data, including buck and doe harvest, the age structure of the harvest, deer harvest by weapon type, and much more. We also dive into a few of the many current issues facing deer hunting that are covered in the report. If you're a deer nerd like we are, you'll love this one!
Listen Now:
Important Links:
Sponsored by: Weatherby
Download the 2023 Deer Report
Win a Kentucky Elk Tag and More!
Follow Kip Adams on Instragram
Follow Brian Grossman on Instagram
Sign up for NDA's free weekly e-newsletter
Subscribe to the Podcast on:
About the National Deer Association
The National Deer Association (NDA) is a non-profit deer conservation group that works to ensure the future of wild deer, wildlife habitat and hunting. Thank you for subscribing to our podcast!
Support NDA's mission by becoming a member today.