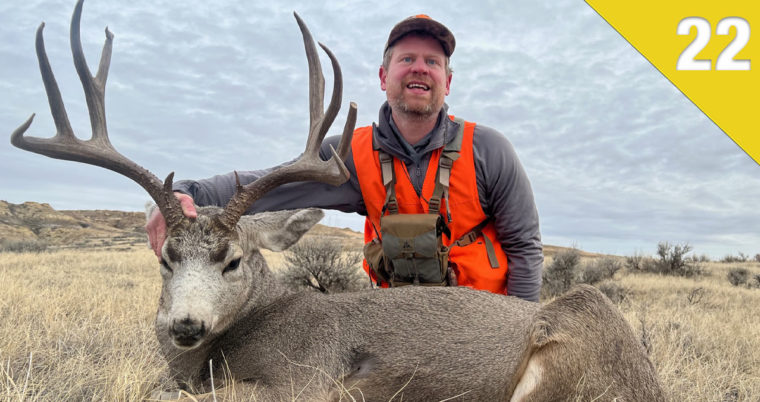 Digital mapping and GPS technologies have revolutionized the ways in which sportsmen and women navigate public lands. By pinpointing a user's real-time location on the landscape, handheld GPS units and smartphone applications allow hunters and anglers to know exactly where they stand relative to property boundaries and other key landmarks.
Unfortunately, when it comes to public lands, incomplete and inconsistent mapping data prevents hunters and anglers as well as land management agencies—including the Forest Service, Bureau of Land Management, National Park Service, and Army Corps of Engineers—from utilizing the full benefit of these technologies.
The recently passed Modernizing Access to our Public Land (MAPLand) Act promises to bring our public land mapping records into the 21st century by digitizing the approximate 32,000 recorded easements that are currently only available in paper form. This will ultimately make it much easier for sportsmen to find access to public lands. Joel Webster, Theodore Roosevelt Conservation Partnership's (TRCP) Vice President of Western Conservation joins Nick and the Doctor to explain the Act and discuss TRCP's close partnership with NDA on conservation policy matters.
Listen Now
Important Links
Show sponsor: onX
Follow Nick Pinizzotto on Instagram
Follow Mike Groman on Instagram
Music by Bensound
Subscribe to the Podcast on:
About the National Deer Association
The National Deer Association (NDA) is a non-profit deer conservation group that works to ensure the future of wild deer, wildlife habitat and hunting. Thank you for subscribing to our podcast!
Support NDA's mission by becoming a member today.
NDA has the highest ranking from Charity Navigator, an independent group that monitors non-profits for financial efficiency and effectiveness.
Learn more about deer and deer hunting in our weekly, free e-newsletter.
Follow us on our other channels: Facebook | Instagram | Twitter | YouTube