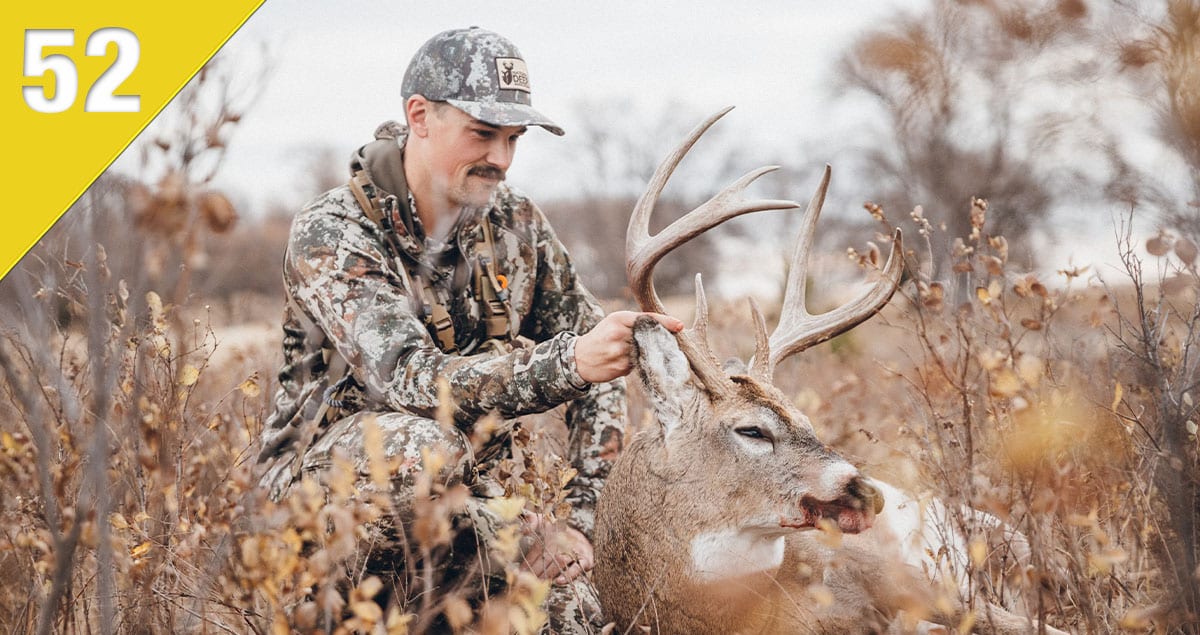 The MeatEater Working for Wildlife Tour brings attention to the critical work hunters and anglers are doing to create, conserve, and restore wildlife habitat through volunteer on-the-ground projects. These events include everything from creating brush piles, wildlife openings and early successional habitat, to cleaning up debris on public lands, improving deer forage, collecting acorns for native reforestation, and invasive species removal.
Project leader Mark Kenyon joins the show to talk about the tour and how you can lend a hand to put important conservation work on the ground. Three NDA projects located in Kentucky, Mississippi, and Idaho will be featured as part of the effort. He also talks with Nick and The Doctor about what's new with him, as well as what's on the horizon for Wired to Hunt, and MeatEater.
This is an Ask NDA Anything episode and our hosts answer three questions covering topics about fawns, a three-legged doe, and predators. In this episode's B-Team Report, one of our hosts has a bow accessory malfunction while the other finds himself in a pinch while doing timber and habitat management work.
Listen Now
Important Links
Register to Volunteer at NDA Tour Events
Title sponsor: Black Rifle Coffee Company
Show sponsor: First Lite
Follow Nick Pinizzotto on Instagram
Follow Mike Groman on Instagram
Music by Bensound
Subscribe to the Podcast on:
About the National Deer Association
The National Deer Association (NDA) is a non-profit deer conservation group that works to ensure the future of wild deer, wildlife habitat and hunting. Thank you for subscribing to our podcast!
Support NDA's mission by becoming a member today.
NDA has the highest ranking from Charity Navigator, an independent group that monitors non-profits for financial efficiency and effectiveness.
Learn more about deer and deer hunting in our weekly, free e-newsletter.
Follow us on our other channels: Facebook | Instagram | Twitter | YouTube